Lincoln family calls for special testing of condition that almost killed newborn son
William is defying the odds by even being alive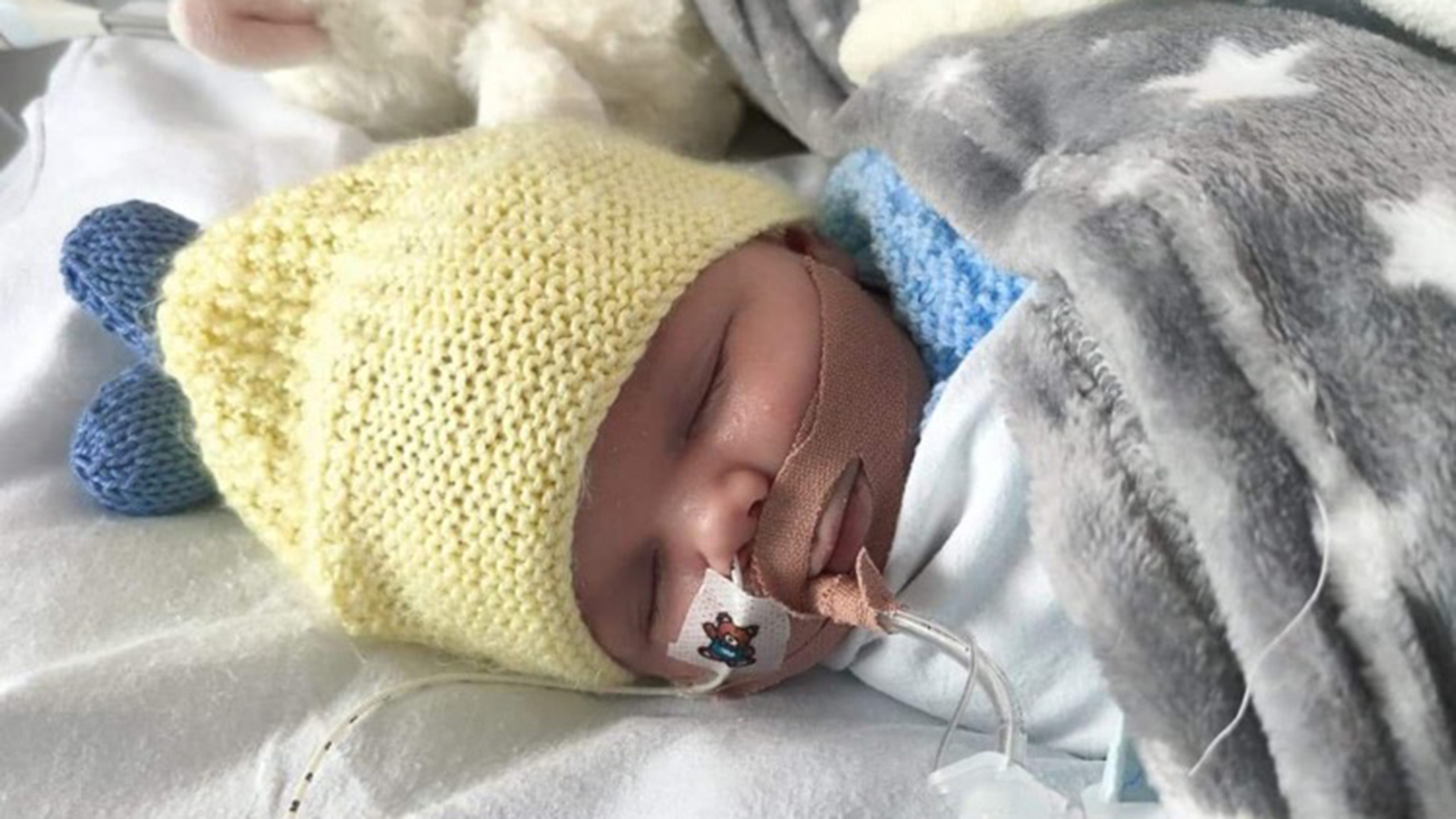 A couple from Lincoln had their world turned upside down after their newborn son nearly died of a bacterial condition that has left him with lifelong brain and heart issues — and now they're petitioning for routine testing on the NHS.
The petition has been made after Sam and Deborah Twell welcomed their first son to the world in Lincoln in June last year, but their joy was short lived as William was rushed to hospital just 16 days after birth.
He was experiencing severe seizures and fits before being sedated, placed on ventilation and transferred into intensive care.
Numerous tests and scans, including CT and MRI, the cause of William's illness was identified as Group B Streptococcus, which turned into sepsis and meningitis, resulting in his brain being starved of oxygen.
Group B Strep is a bacterial infection which can often be harmless to healthy human adults, but when identified within a newborn it can cause serious illness.
William has suffered severe brain damage which affects his motor skills, speech, language and vision. This means he will have visual impairment, significant development delays and lifelong heart and brain complications.
In some cases this condition can be fatal, and Group B strep is still not routinely tested on the NHS, so William's parents have set on a mission to change that, launching a petition in the hope of government action.
The petition (which you can visit and sign by clicking here) currently has 1,676 signatures at the time of reporting, needing 10,000 for a government response and 100,000 for the topic to be discussed in parliament.
Sam and Deborah said: "We unfortunately have been affected by GBS, our newborn fell seriously ill from the bacteria, causing sepsis and meningitis, resulting in severe brain damage, hydrocephalus, visual impairment and lifelong heart complications.
"We are absolutely heartbroken to know this could have been avoided if routine testing was in place. In putting this petition forward we hope that we can avoid other families going through the same trauma and save other babies lives."
As well as the petition, Sam and Deborah have been raising money for Group B Strep Support, a charity working to stop the life-threatening infection in babies, as well as supporting families of sufferers.
To follow William's progress you can visit the Instagram page set up for him, documenting his journey and strength to overcome life-threatening complications.