Preferred route for Barton link road confirmed
It would divert HGVs away from the town centre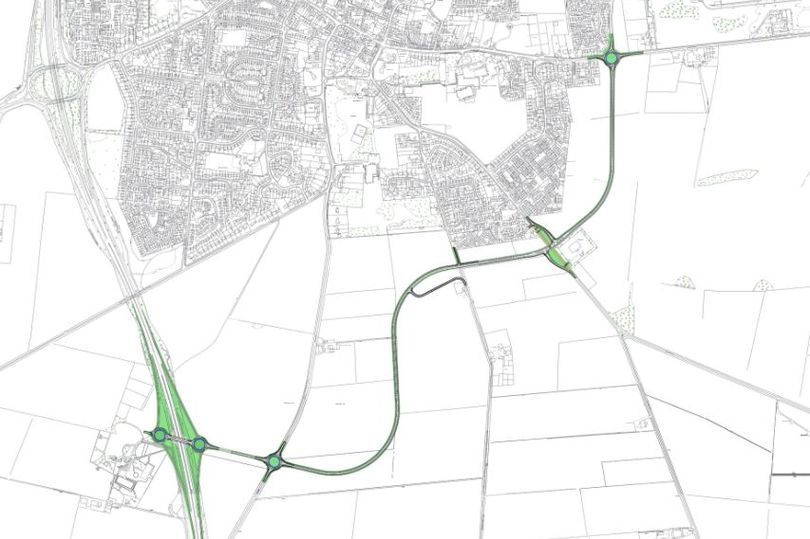 Residents have voiced their support for the revealed preferred route for a new link road at Barton-upon-Humber, which would reduce congestion in the area.
The long-awaited road has been undergoing a series of community engagement and surveys to gauge public response and find out the best route for everyone.
It was announced on March 1 that the preferred route would be revealed soon, and now it has.
The route in question would run from the A15 along the B1206 to Caistor Road, with a new junction and carriageway north through to the A1077 junction with Falklands Way.
A fourth round of detailed consultation took place with people from the town itself and surrounding villages, and North Lincolnshire Council will now take this route through a feasibility study.
Almost 700 people responded, and more than two thirds backed proposals which would take HGVs out of the town centre via the new link road.
Dependent on the findings of the study, it is anticipated that road enhancements and major improvements would be needed for the junctions in question.
North Lincolnshire Council have set £250,000 aside for a technical study into the chosen route, enabling the project to begin quickly, and a bug will be submitted as part of the next round of the government's Levelling Up Fund this spring.
Cllr Rob Waltham, leader, North Lincolnshire Council, said: "We have spent a lot of time listening to residents to understand their concerns and to get an appreciation of how they would like to see their town develop across the coming years.
"The residents have backed a solution which ensures sustainable growth while reducing traffic in the town centre and considers the environment too.
"It is brilliant that we are at a stage now where we can share this preferred route and I am looking forward to continuing to work with the whole community of Barton to push this forward."