Calls for more bird diverters after another swan found dead under Lincoln power lines
Two were found dead elsewhere in Lincoln last year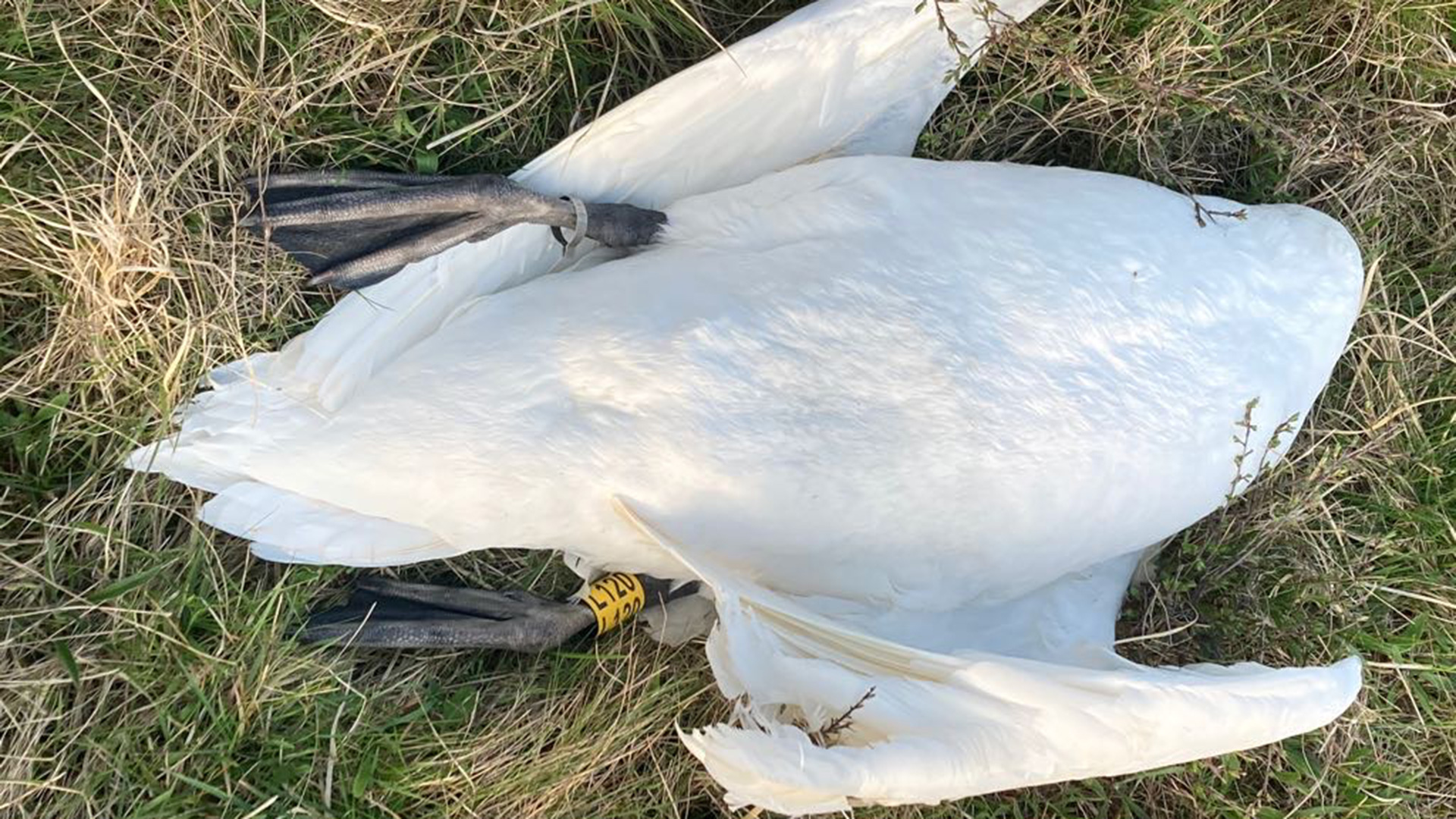 A swan has been found dead underneath power lines in Lincoln, with fresh calls to put reflectors in these areas after similar incidents last year.
The mute swan, L120, was ringed in August 2019 as one of eight cygnets in Birchwood, but was sadly found dead under power lines near South Carlton in Lincoln on Monday, April 25.
The Lincoln Swan Project said L120 had joined a juvenile group on the Witham between February and April 2021, before being spotted at Toft Newron reservoir from July to August of the same year.
It was a three-year-old swan that the group believes was looking to set up its own territory when it died under the power lines, and there are now calls for reflectors to be placed by Western Power Distribution.
These bird diverting devices are round discs that hang from power lines, made of a reflective material to make the wires more visible to birds in flight.
It comes after two swans were found dead under power lines near Burton, north of Lincoln, in the space of two months last year. Western Power acted swiftly to place bird diverters in that area at the time, and now are being asked to do the same in the Birchwood area.
Western Power Distribution is aware of the incident and has said it will be in communication with the Lincoln Swan Project to resolve this situation.