April 20, 2022 12.19 pm
This story is over 19 months old
"He is not a mercenary": Aiden Aslin's family cry 'Kremlin propaganda' over captured Newark man
"His life was turned upside down by Putin's barbarous invasion"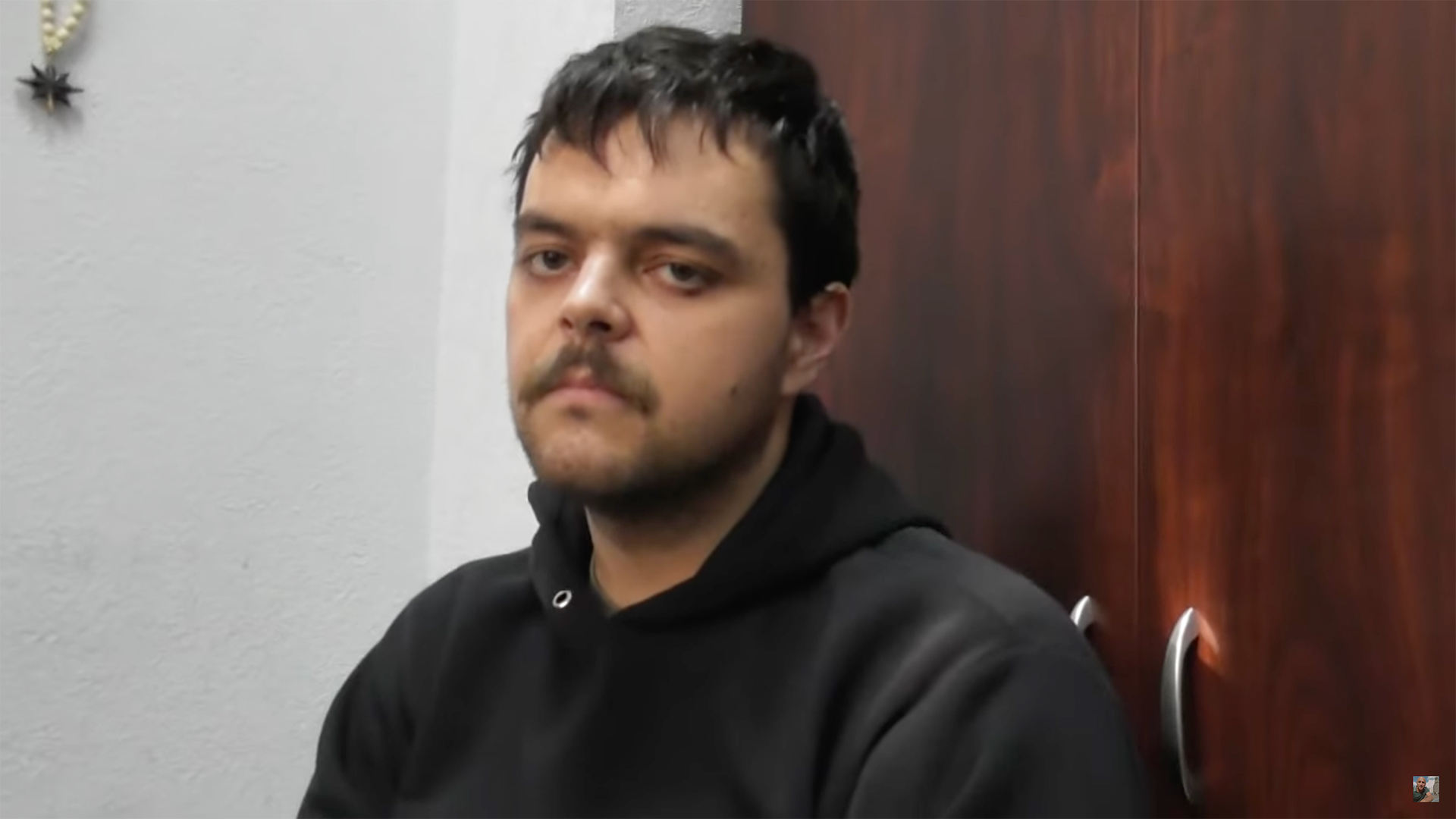 The family of a Newark man currently being held captive by Russian forces after joining the Ukrainian defence effort has criticised "Kremlin propaganda" after he was portrayed not as a prisoner of war, but a mercenary.
Aiden Aslin, 28, is one of two British men being held in detention by Russian soldiers, following a surrender in the besieged port city of Mariupol, where he and 48-year-old Shaun Pinner had been serving as Ukrainian marines.
They both separately appeared on Russian state TV last week, asking the UK government to assist in their release, as part of a prisoner exchange with reported pro-Russian politician Viktor Medvedchuk.
The footage appeared to show Aiden and Shaun in handcuffs, beaten and bruised, and it is unclear as to whether they were under duress while filming took place.
Then on Tuesday, a 44-minute 'interview' with Aiden Aslin was uploaded to YouTube by freelance filmmaker Graham Phillips, who has a history of spreading pro-Russian conspiracy theories online.
---
Read: Captured Brit "interviewed" by Nottingham YouTuber known for pro-Russia conspiracies
---
Phillips was a former correspondent on Russia Today, and also received a medal from a branch of Russia's security agency, the FSB, as a nod to his reporting of fighting in Donbas in 2014 – which landed him a ban from Ukraine.
In the interview, during which it is unclear if Aslin was forced into his comments, Aiden calls himself a mercenary on camera and says he agreed to the interview, while handcuffed.
The interview has received widespread backlash, after Phillips made regular references to how "lucky" Aslin is to be alive, as well as calling Ukrainian soldiers "animals, scumbags and barbarians" and seemingly taunting Aslin about a Donetsk People's Republic law of death penalty punishment for mercenaries.
It has been brought to the attention to Aiden Aslin's family, who have gone on record to express their 'distress' at the footage of Aiden, as well as denouncing any theories that he is in fact a mercenary and not a prisoner of war.
The family issued a statement via their local Member of Parliament, Newark MP Robert Jenrick, who posted the emotional and heartfelt message online on Wednesday evening.
In the statement, his family appear to say that Phillips and Russian state TV are breaking the terms of the Geneva Convention with their coverage of a "prisoner of war", and say they are in communication with the Foreign Office to resolve the situation.
The statement reads: "In 2018 Aiden moved to Ukraine where he met his girlfriend and eventually settled down in Mykolaiv. Aiden decided to join the Ukrainian Marines and has served in his unit for nearly four years.
"He is not, contrary to the Kremlin's propaganda, a volunteer, a mercenary, or a spy. Aiden was making plans for his future outside the military, but like all Ukrainians, his life was turned upside down by Putin's barbarous invasion.
"He has played his part in defending Ukraine's right to self-determination. The video of Aiden speaking under duress and having clearly suffered physical injuries is deeply distressing. Using images and videos of prisoners of war is in contravention of the Geneva Convention and must stop."
It continues: "Together with the family of Shaun Pinner (the second Britain captured in Mariupol), we are in contact with the Foreign Office to ensure the Russian authorities meet their obligations to prisoners of war under international law, and ultimately to secure the release of Aiden and Shaun.
"Aiden is a much-loved young man with a strong network of friends around him and a loving wife-to-be. In this difficult time, we urge you to respect the privacy of our family."
The Newark MP has also addressed the House of Commons calling for the video to be removed from YouTube, calling it a "flagrant violation" of the Geneva Convention.
My PMQ today regarding the mistreatment of my constituent, Aiden Aslin.

Degrading POWs for propaganda purposes is a flagrant violation of the Geneva Convention.

And platforms like ⁦@YouTube⁩ should take down this grotesque content immediately. pic.twitter.com/m6KbfvC9lL

— Robert Jenrick (@RobertJenrick) April 20, 2022