The official Red Arrows 7-pilot lineup for 2022 after recent changes
Reds 8 and 9 will be vacant for most displays this year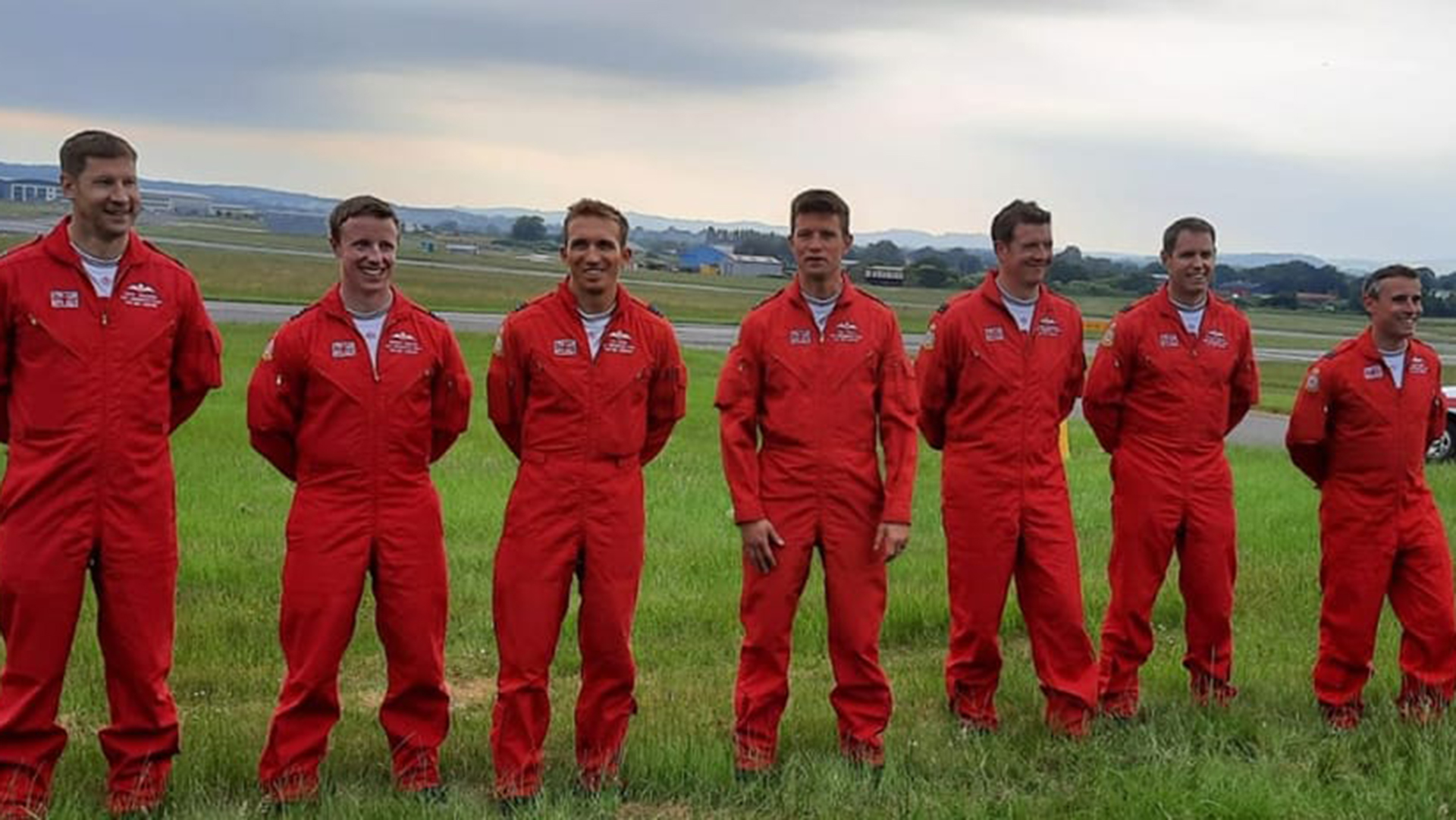 The updated Red Arrows pilot lineup for 2022 has been revealed after two pilots 'moved to other RAF roles', leaving Reds 8 and 9 vacant for the season.
The 58th Red Arrows season is officially underway, as the Royal Air Force Aerobatic Display Team started their campaign with a remarkable role in the RAF flypast of Buckingham Palace for the Queen's Platinum Jubilee at the start of June.
The Reds will set off on a 50+ date tour across the UK this summer, as well as appearing at various airshows and flypasts around the globe, but the team will have a slightly different look about it this year.
An initial 11-name pilot lineup was revealed late last year, but the Red Arrows website shows just nine names for the 2022 season. Reds 1-7 are covered in the latest list, but there is no Red 8 or 9.
This move was confirmed by the RAF in May, saying that the Red Arrows would perform mostly with seven aircraft rather than the regular nine for this display season – but other pilots were brought in for the Platinum Jubilee flypast events.
Flight Lieutenant Damo Green was due to fly Red 8 but stepped back from the role due to family circumstances, which prompted the return of Squadron Leader Jon Bond – who had initially retired from the Red Arrows last year after more than 15 years of RAF experience.
Three new pilots were announced in November last year ahead of the 2022 season: Flight Lieutenants Stuart Roberts and Patrick Kershaw, and Squadron Leader Graeme Muscat. They will fly Reds 2, 3 and 10 respectively.
The other unannounced change in the lineup was Squadron Leader Nick Critchell leaving his role as pilot of Red 5 for the 2022 season, with Flight Lieutenant David Simmonds – who was due to fly Red 9 – moving to Red 5 in his place.
The new lineup is:
Officer Commanding – Wing Commander David Montenegro
Red 1 (Team Leader) – Squadron Leader Tom Bould
Red 2 – Flight Lieutenant Stuart Roberts
Red 3 – Flight Lieutenant Patrick Kershaw
Red 4 – Squadron Leader Jon Bond
Red 5 – Flight Lieutenant David Simmonds
Red 6 (Synchro Leader) – Squadron Leader Gregor Ogston
Red 7 (Synchro Two) – Flight Lieutenant James Turner
Red 10 (Supervisor) – Graeme Muscat