December 5, 2022 10.03 am
This story is over 10 months old
300,000 people attend busiest Lincoln Christmas Market ever
Saturday was the biggest day with huge crowds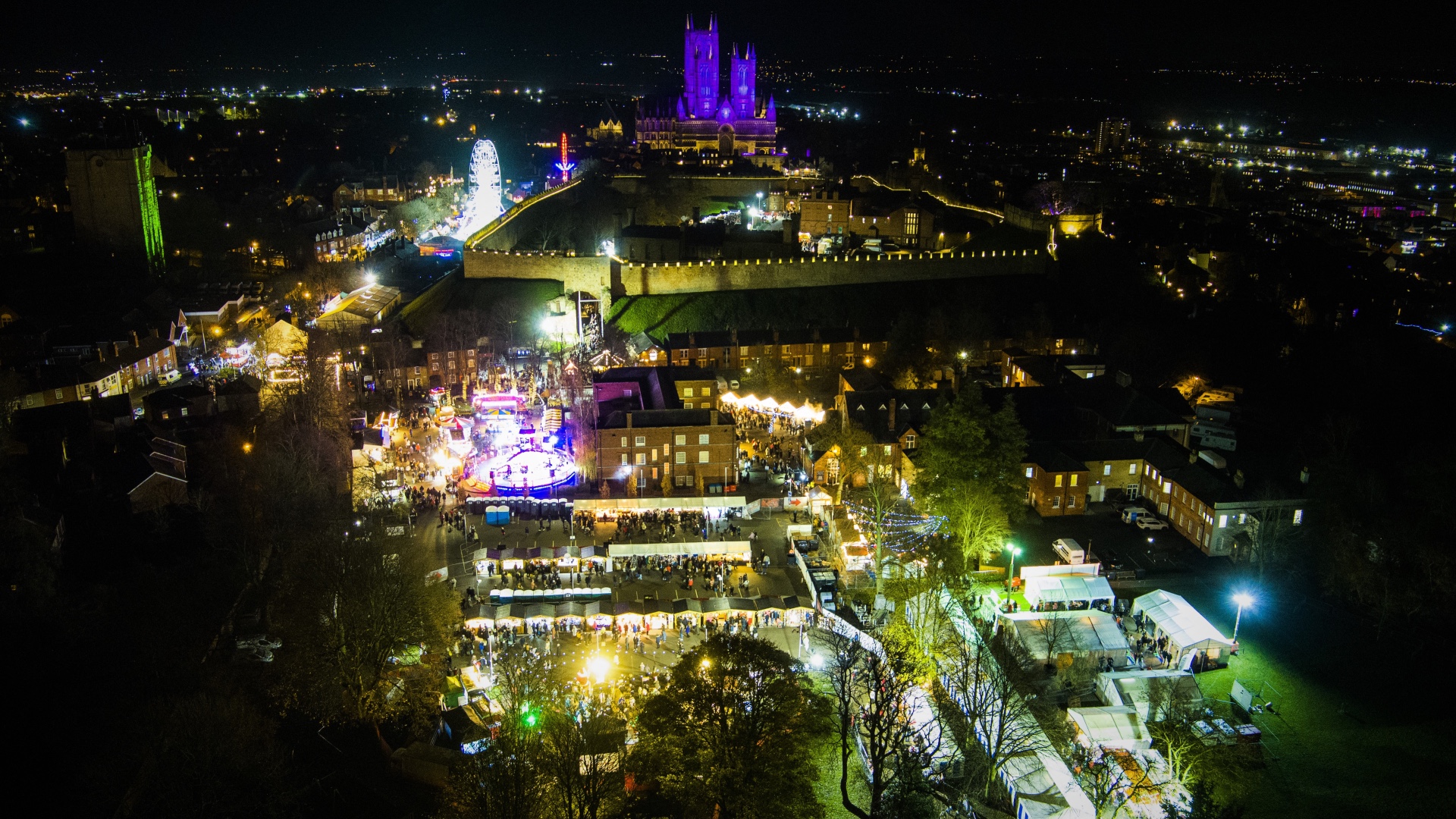 The 40th Lincoln Christmas Market was the most popular ever, with over 300,000 people visiting the city's largest annual event for a weekend of festive cheer.
Lincoln Christmas Market returned with a bang, as the first few days of December saw hundreds of thousands of people descend on Lincoln for merry celebrations.
There were hundreds of local business stalls to check out across the uphill section of the city, as well as fairground rides, live entertainment and all the mulled wine you could ask for.
Despite train strikes over the weekend threatening to derail the event, visitor numbers did not falter as Lincoln Christmas Market enjoyed its busiest ever year.
Over 300,000 visitors attended in 2022, making it the busiest Lincoln Christmas Market in its 40-year history. Families travelled from far and wide to visit the market, with some even flying from overseas to come to our city's internationally-recognised event.
Crowding issues were apparent on Saturday as people tried to navigate the one-way system through Lincoln Castle, with a few visitors suggesting that The Lawn had to be temporarily closed off to manage numbers.
City of Lincoln Council worked alongside Lincolnshire Police to introduce crowd flow measures in the event of congested areas, and thanked everyone for their patience during peak times.
Simon Walters, Event Commander for the Lincoln Christmas Market said: "Over the four days, we welcomed over 300,000 people making it the busiest Lincoln Christmas Market on record.
"We'd like to take this opportunity to thank our partners, including Lincolnshire Police and our contractors and stewards for their fantastic support during the busy periods during the market.
"We work tirelessly throughout the year to plan the market to ensure a safe event for all and we'd also like to thank visitors for their patience during busy times when crowd control methods were put in place on the Saturday afternoon.
"While we had a very busy Saturday afternoon, we've had really positive feedback from both visitors and traders around the Christmas market experience and this highlights why Lincoln is such a great place to visit, work, live and invest."
---
MyLocal Lincolnshire is the new home of The Lincolnite. Download the app now.