February 3, 2023 11.30 am
This story is over 9 months old
Auction for Red Arrows jets fetches over £100,000
An incredible bidding war for a piece of history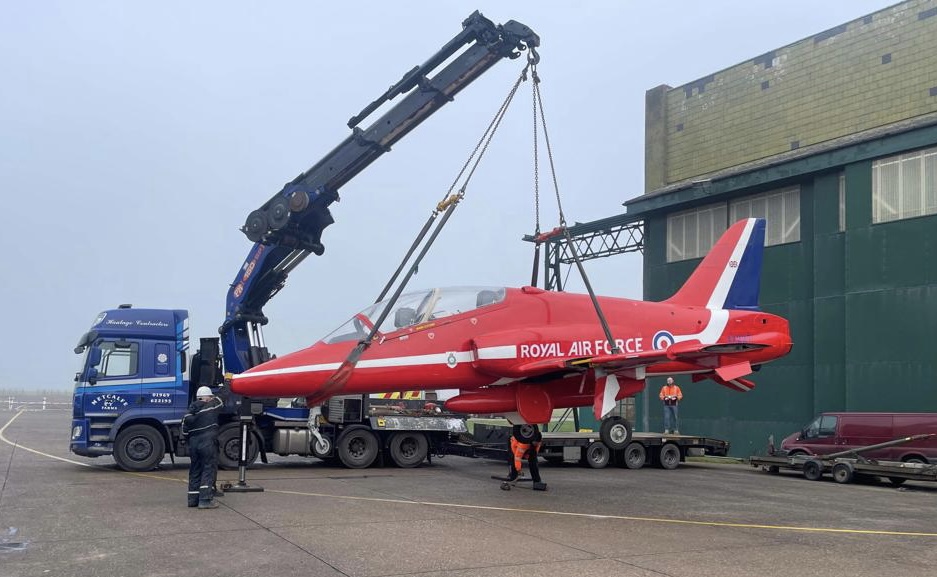 Two retired Red Arrows aircraft from RAF Scampton have been bought at auction for a collective fee of more than £100,000.
The two aircraft went to auction through Agility, with the bidding closing on Friday, February 3.
They were transported from RAF Scampton to Leyburn by Metcalf Farms Haulage Ltd to allow for viewings at the Leyburn site, ahead of auction.
The first lot was Red Arrows XX227, which never actually flew and was built as a replica Hawk jet for use at recruitment events.
The airframe still boasts a cockpit with instruments and a ground power supply for lighting, and the lot attracted over 200 bids by the time the auction closed.
Intense bidding saw a flurry of interested parties battle for the ownership of the jet, before it was eventually bought for an eye-watering price of £77,750.
Lot two came in the form of a Folland Gnat T1, which is not the model used by the current squadron and hasn't been airborne since its retirement in 1975. This item did not come with an engine.
After a late spree of bids, the aircraft was eventually sold for £24,250.
It completed flight operations from RAF Valley in Wales across the 1960s, and then became a 'gate guard' mascot after it was painted in Red Arrows colours.
The Gnat has moved alongside the Red Arrows from 1976 and was situated at RAF Scampton until the base's closure in 2022.
A collective fee of £102,000 for the two jets highlighted the heritage of the Red Arrows and the strong bond they have with the British community.
The buyers of the jets were not disclosed during the auction process, and any potential use of the aircraft beyond using it as memorabilia is unclear.
---
MyLocal Lincolnshire is the new home of The Lincolnite. Download the app now