February 21, 2023 9.00 am
This story is over 8 months old
No solution in sight to deal with Lincolnshire's duckweed problem
Lincoln and Boston's rivers were choked with it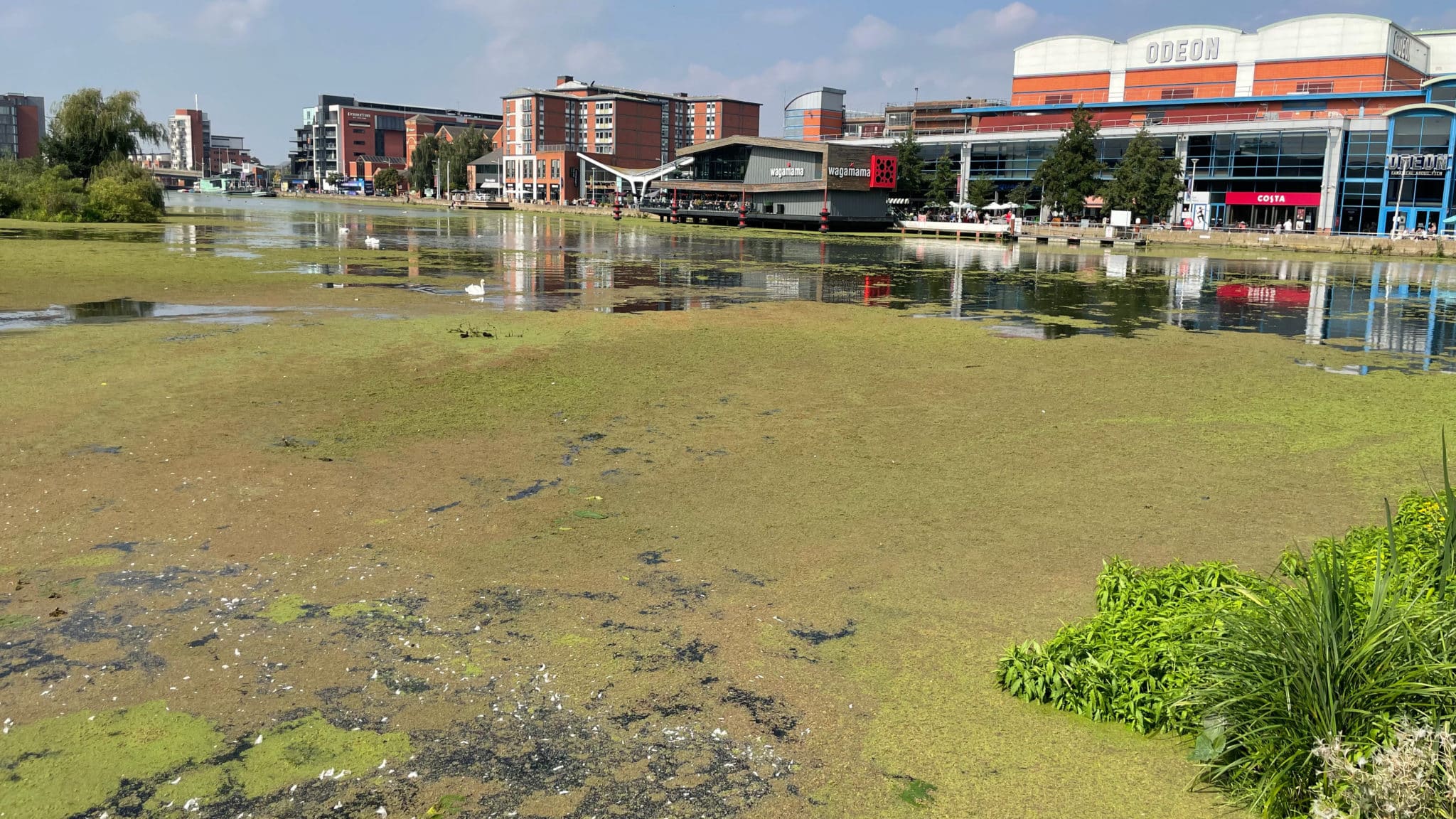 The Environment Agency is still searching for a solution to the duckweed which clogged Lincolnshire's waterways over the summer.
The River Witham in Boston and Lincoln became swamped by the plants which killed thousands of fish and caused an "appalling smell".
The Lincolnshire branch of the Environment Agency says its existing kit wouldn't be useful if there is a repeat.
It is appealing to other branches to see if they have equipment to fight the problem.
The Environment Agency's Peter Reilly told Lincolnshire County Council that funding to fight it would also be a problem.
"The Witham and the Ancholme are both category 1 environmental incidents (the most serious) but that doesn't necessarily free up funding for us to do anything about it," he told the Flood and Water Management committee.
"We're in an impossible position where we can watch a situation develop but can't do anything about it.
"We must find a solution but we don't yet know what it is or how it will be funded.
"There's no easy solution and no single organisation can manage it. We are pooling skills and looking at funding to ensure it doesn't happen again this summer."
He added: "We rely on weed boats and excavators, which can remove weed at the margins, but aren't helpful in this situation. We are asking the Environment Agency if anyone owns something which deals with it better."
The rampant growth of duckweed and azolla was caused by the unusually hot weather coupled with low water levels.
It is estimated that "many, many thousands" of fish died during the spread, which also affected the River Rase.
Boston West Councillor Paula Ashleigh-Morris said: "The smell was appalling for people all the way down London Road next to the Witham in the hot weather."
Councillor Tom Ashton said: "If this number of dead fish was caused by pollution, it would be in all the national newspapers. But because it is occurring naturally, it doesn't seem to hit the same point.
"At what point does a biodiversity disaster attract the funding to stop it happening again?"
The thick carpet of duckweed on the River Witham is Lincoln persisted for months after it had usually died away.
The green carpets were eventually killed off by cold weather and heavier rainfall.
However, there are fears that it will return, particularly as climate change makes summers hotter and drier.
---
MyLocal Lincolnshire is the new home of The Lincolnite. Download the app now