March 8, 2023 4.00 pm
This story is over 7 months old
Migrant camp plans for Scampton are 'wrong', Lincoln MP says
He backs new immigration laws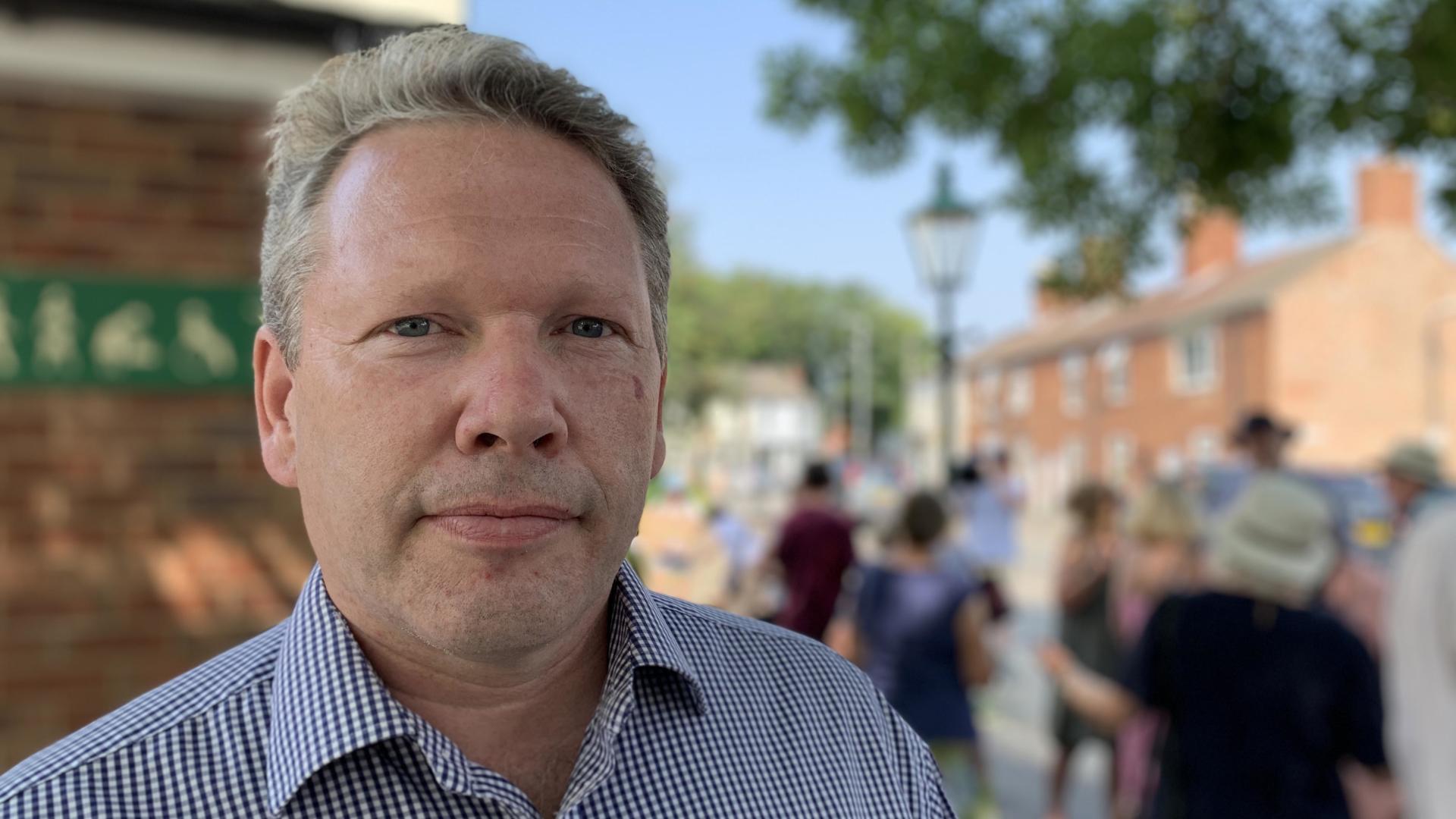 Lincoln MP Karl McCartney has joined calls to stop RAF Scampton being used as a migrant camp.
The government is planning to use the former airbase to house people whose asylum claims are being processed.
Lincoln's MP says he supports proposed legislation aimed at removing illegal migrants who arrive in the UK by boat.
However, he doesn't want to see the base's future compromised.
West Lindsey District Council had hoped to launch a major redevelopment to create thousands of jobs at Scampton.
"Whilst nothing is formally confirmed, if the rumours are true, the government are wrong to consider RAF Scampton as a migrant camp, even if this is on a temporary basis," Karl McCartney said. 
"My inbox is full with Lincoln residents expressing their concern at the numbers of migrants arriving on our shores illegally which is overwhelming our asylum system and placing huge pressures on local areas. 
"The Government is right this week to announce tough new plans to 'Stop the Boats'. These new laws, which will no doubt be opposed by Labour, will ensure –
Anyone crossing the Channel will be detained immediately and removed to a safe country within weeks
Asylum claims will only be heard in Rwanda, not the UK
Asylum seekers will no longer have an automatic right to make a claim under modern slavery rules
Asylum seekers will no longer be able to make late or spurious claims to delay being removed
Human rights claims will only be heard after asylum seekers have been removed.
"However, I will not support any government plan to house asylum seekers at RAF Scampton, which is on the doorstep of my Lincoln constituency.
"Only earlier this week have West Lindsey District Council announced ambitious plans for the site. If moved forward, this deal will generate thousands of jobs for residents across Lincolnshire, including my constituents in Lincoln.
"It is also important to remember that Starmer and his Labour Party have opposed all attempts by the Conservative Government to introduce new measures. They do not want to control illegal immigration into this country."
Gainsborough MP Sir Edward Leigh has also opposed the plans. 
He asked in Parliament yesterday that the move was temporary and wouldn't "upset the best deal that's ever to north Lincolnshire".
Hamish Falconer, Labour's nominee Lincoln MP, said the historic airbase deserved better than being "reborn as a penal colony".
---
MyLocal Lincolnshire is the new home of The Lincolnite. Download the app now