March 23, 2023 11.11 am
This story is over 7 months old
Widow pleads for leniency in heartbreaking Lincolnshire fatal crash case
The defendant was comforted by the widow in court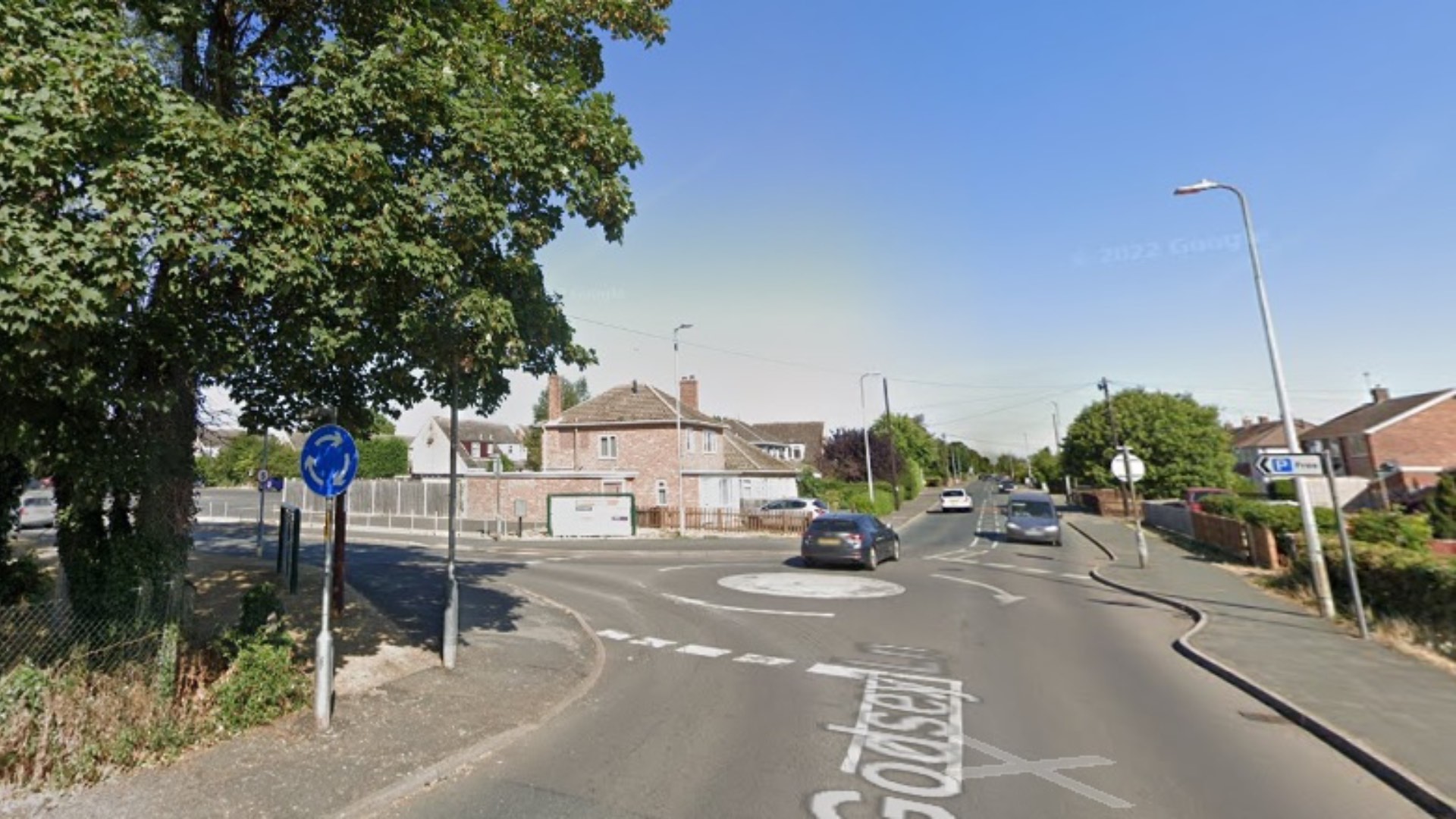 A grieving widow urged a judge to show leniency towards a driver from Deeping St James who caused her husband's death following a low-speed collision.
In an extraordinary show of compassion and forgiveness, she hugged and comforted weeping Ryan Holdsworth in court on Wednesday.
He had just been sentenced after admitting causing the death of 91-year-old Leslie Neuhofer by careless driving in Market Deeping last year.
Holdsworth, 28, had been going just 5-10mph in his Audi A1 when he failed to give way at a mini roundabout in Godsey Lane and collided with the side of the Neuhofers' Peugeot 208.
He wrongly thought he had seen an indicator and Audrey Neuhofer was intending to turn into The Precincts from which he was exiting.
It was, said District Judge Peter Veits, a "momentary inattention" with tragic consequences and Holdsworth's remorse was "as genuine as I have seen."
Mr Neuhofer, who was the only passenger, suffered fractured ribs in the crash on June 26. He died in hospital of complications on July 3.
During the emotional hearing at Boston Magistrates' Court, Audrey Neuhofer told the judge: "I know that Ryan didn't set out to have an accident any more than I did.
"This court has dealt with it as it has to do but it could have happened to anyone.
"I have no ill feeling towards Ryan and I'm sure what he's got to think about will be enough punishment for the rest of his life.
"The sentence is whatever you think but I would ask for leniency."
In a victim personal statement read by prosecutor Shelley Wilson, Mrs Neuhofer said on the loss of her husband whom she had been with for nearly 50 years: "The emptiness is enormous."
She described how "Les" had confided in her in hospital that he was frightened and shared her upset that she had not been holding his hand as he passed away because she had fallen asleep next to him.
A collision investigation report found four contributory factors – Holdsworth believing Mrs Neuhofer was indicating left, he did not give way, visibility to the right of The Precinct junction being "quite restricted", and the defendant looking left, right and left again instead of right, left and right again.
Solicitor Andy Cave, mitigating, told the hearing that his client – a warehouse manager and father-of-one whose wife is expecting another child – had not had so much as a parking ticket in the past.
He said Holdworth's now three-year-old son was in the back of the car at the time of the incident.
They had been returning home from the defendant's mother's where he'd spent two hours cleaning her home while she played with her grandchild.
Mr Cave said there were no aggravating factors to the crash such as eating or drinking, using a mobile phone or being distracted by music, and his client's remorse was genuine.
"There's one phrase that fits this case," he added. "There but for the grace of God go I."
Holdsworth, of Knight Close, was disqualified from driving for 18 months and ordered to do 100 hours' unpaid work.
He must also pay £199 in costs and victim surcharge.
---
MyLocal Lincolnshire is the new home of The Lincolnite. Download the app now.