April 28, 2023 4.13 pm
This story is over 7 months old
Council launches High Court legal action to block Scampton plans
It says the site isn't appropriate for government plans to house asylum seekers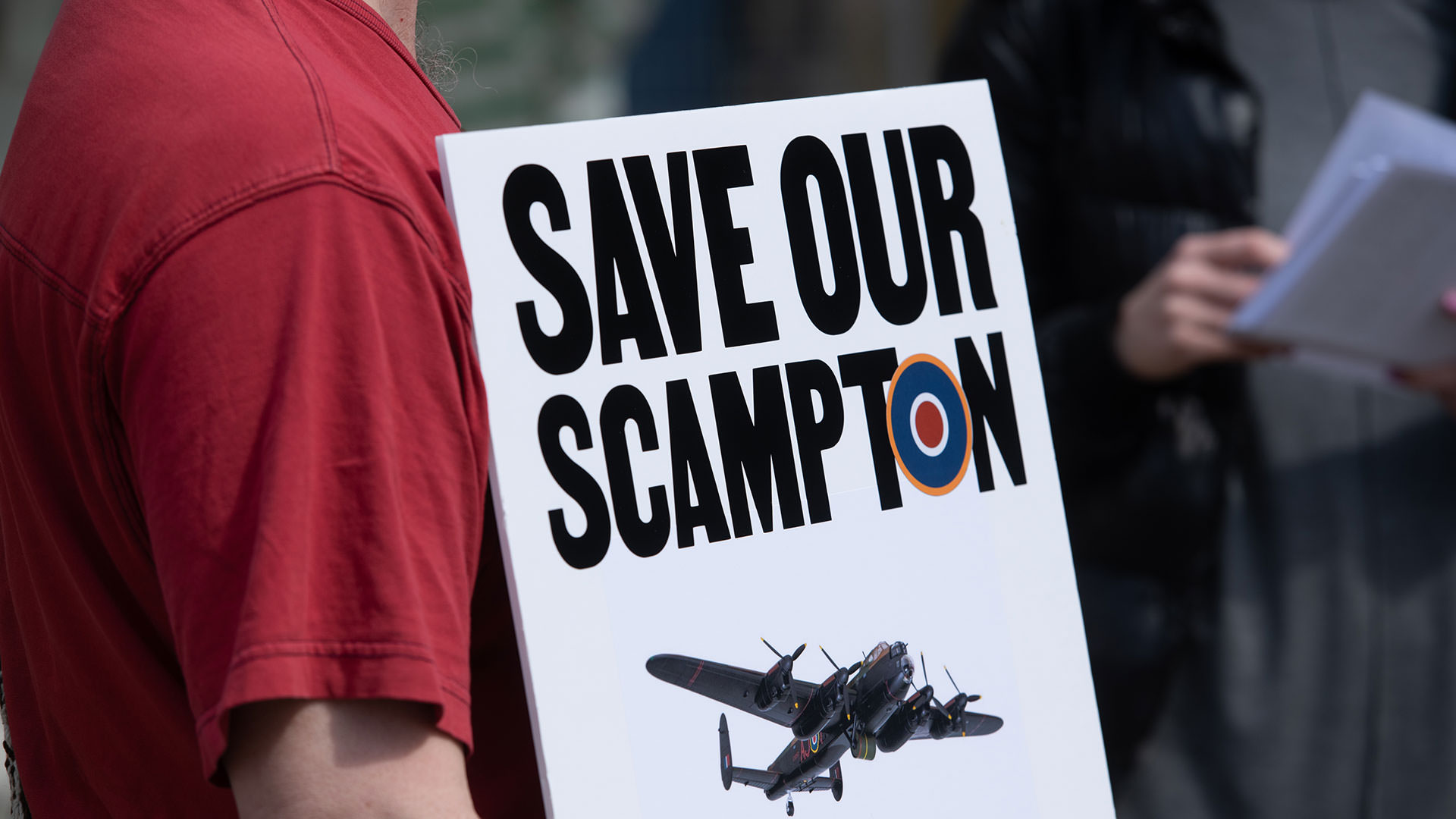 West Lindsey District Council says it has been left with no choice but to launch legal action against the Home Office plans for RAF Scampton.
It has applied to the High Court for a judicial review to stop the airbase being used to house asylum seekers.
A redevelopment project – estimated to be worth £300million for the local economy – has been put into jeopardy by the recently-announced plans.
The council is seeking in injunction to stop the Home Office taking any action whilst legal proceedings are ongoing.
The action will claim the Home Office hasn't considered the historic site's key material considerations.
It also says the temporary development rights which the government intends to use won't be valid for permanent housing.
Sally Grindrod-Smith, the council's Director of Planning Regeneration and Communities, said: "The Council does not take lightly this application for Judicial Review. However, given the impact of the Home Office plans on our £300 million investment, we have been left with no choice.
'The Council considers the Home Office has not adequately assessed local factors in determining to use RAF Scampton for asylum accommodation. In particular the local planning context should have been a material consideration in any site selection exercise and we have received no assurance that this has been the case.
"We do not believe it is appropriate to rely upon temporary permitted development rights when it is clear that the site would be used for longer than any temporary permission would allow."
A statement by the council says that the government's plans have been much less rigorous than its own designs for the site's development, which includes businesses, restaurants and heritage plans.
If an injunction isn't granted, WLDC will ask for the review to be carried out as soon as possible.
A similar legal challenge by Braintree District Council to asylum accommodation in Essex recently failed.
Sally added: "However, it is important that we prepare for every eventuality. Therefore, we continue to engage with partners across Lincolnshire including police, the health sector and other Councils, to ensure that if proposals do go ahead, any actions required in order to minimise the impact on local communities and to support asylum seekers, are identified and raised with the Home Office."
---
MyLocal Lincolnshire is the new home of The Lincolnite. Download the app now