April 4, 2023 12.00 pm
This story is over 7 months old
Lincolnshire teacher strikes back on after pay offer rejection
"What have teachers done to deserve this?"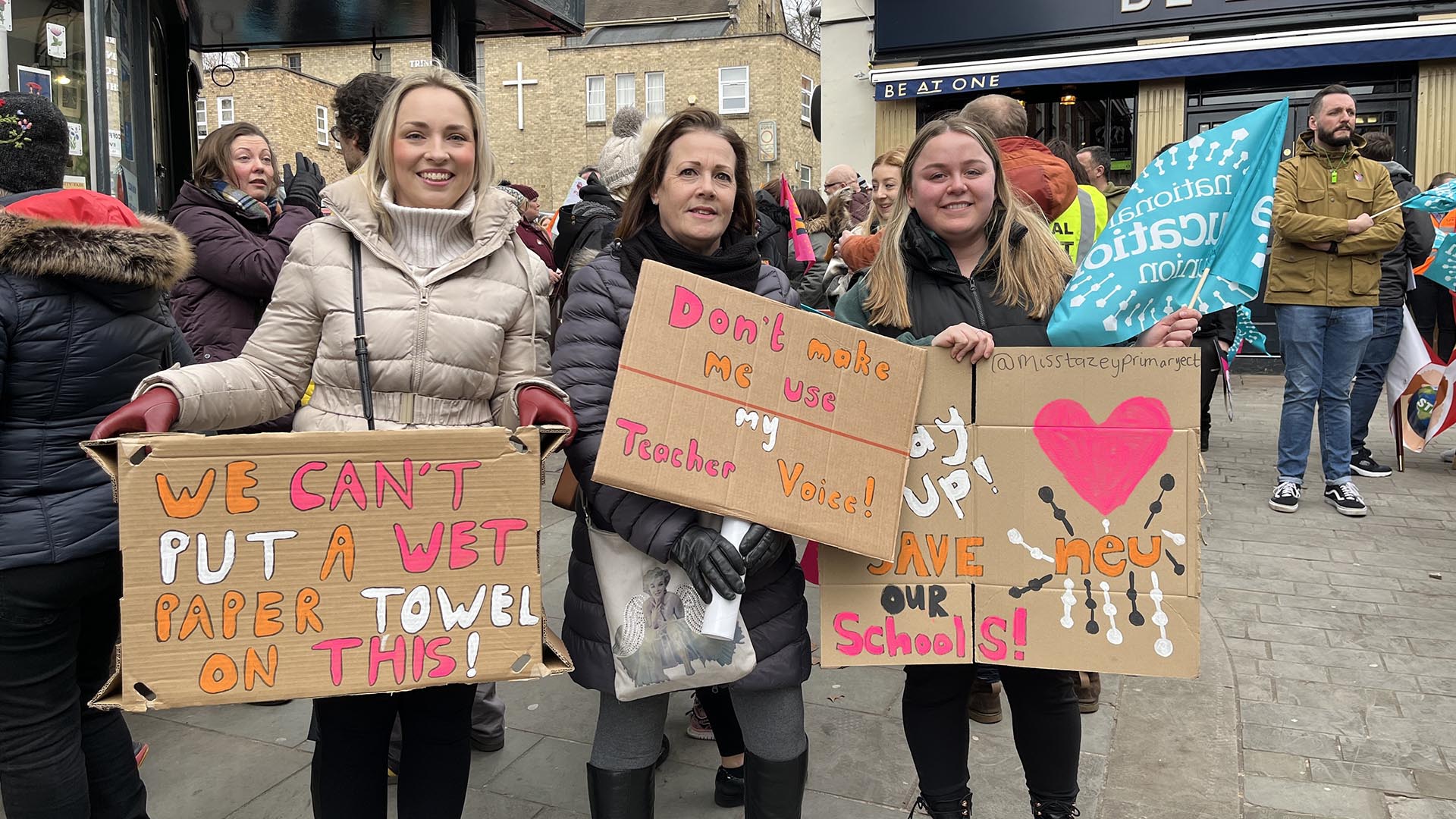 Teachers in Lincolnshire and beyond will go on strike for two days after the government's latest pay deal was overwhelmingly rejected.
Strikes will be held on Thursday, April 27 and Tuesday, May 2.
The National Education Union, the country's largest teaching union, saw 98% of its voting members reject the government's latest pay deal.
The government's most recent offer to teachers was for a £1,000 one-off payment this year, along with a 4.3% rise next year.
However, the NEU called the offer insulting, and said any offers must be fully funded without dipping into the budget for education facilities.
Ken Rustidge, Lincolnshire representative at the NEU, said that teachers truly do not want to go on strike, but they've been left with little option due to the treatment of the sector.
He told The Lincolnite: "Lincolnshire teachers feel incensed by this, the government seems to find all this money for various other things, but why not teachers? What have teachers done to deserve this?
"The situation is difficult and people are working so hard to reach a deal on this, but the reality is that the government has failed yet again.
"Teachers only strike as a last resort, we don't want to go out on strike, but the blame lies firmly at the Conservatives' door – we are appealing with them to sit down and discuss a fairer, fully funded pay offer."
According to the Institute for Fiscal Studies, teacher salaries have fallen by an average of 11%, factoring in inflation, between 2010 and 2022.
191,319 NEU members, which is 98% of the people that participated, voted to reject the government's deal. There was a 66% turnout.
Education Secretary Gillian Keegan said the offer was funded, but this is a claim that trade unions have since rubbished.
Mr Rustidge said that Lincolnshire's education sector could be facing redundancies unless an offer is submitted by the government which promises to be fully funded without using existing school budgets.
He added: "Politics is about choices, and the government's choice has so far been to not fund the sector.
"If the government made a fully funded offer, I know that our members in Lincolnshre would be much happier.
"However, this latest offer does nothing to address the number of redundancies across the country, the struggle to retain teachers or the underfunding in schools up and down the UK.
"We want nothing but the best for teachers and children, and you won't get that if staff in Lincolnshire and the rest of the country aren't being treated correctly.
"The private sector has seen many pay increases recently, while billions of pounds are lost in tax evasion and avoidance schemes.
"All our members pay there fair share and want the best for the country. In short, it isn't fair."
---
MyLocal Lincolnshire is the new home of The Lincolnite. Download the app now