May 16, 2023 11.00 am
This story is over 6 months old
Discover Lincolnshire's best beaches
Blue Flag awards unveiled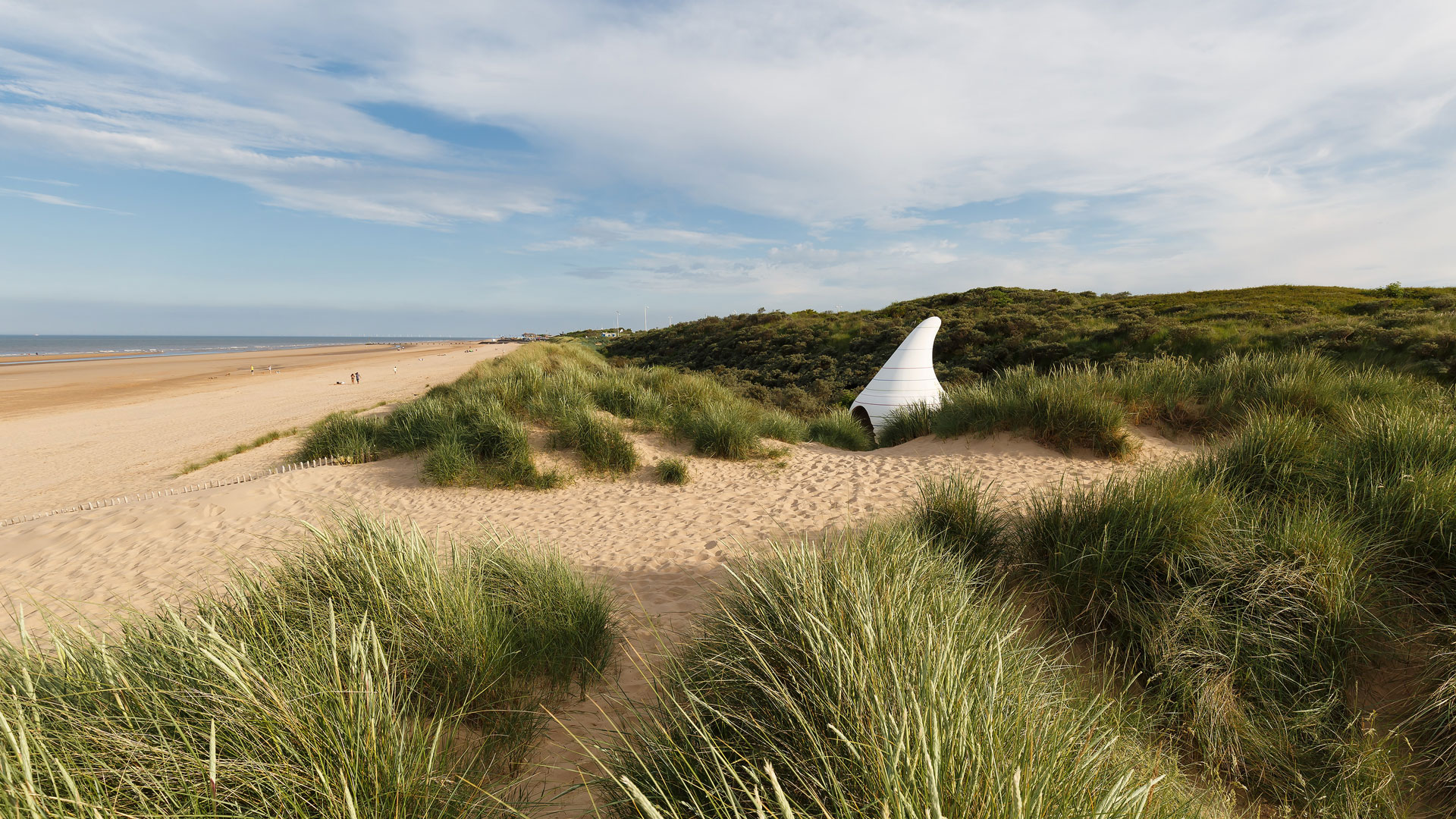 Three Lincolnshire beaches have retained their prestigious Blue Flags to indicate excellent quality.
The central beaches at Mablethorpe, Sutton-on-Sea and Skegness have all been given the awards for 2023. 
However, Cleethorpes missed out for the second year running due to water quality issues.
78 beaches around the country have been given the Blue Flag award by organisers KBT; the strict requirements look at beach and water quality, and environmental education initiatives.
Allison Ogden-Newton OBE, chief executive of KBT, said: "Visitors to a beach flying a Blue Flag or Seaside Award can be assured the beach will be clean, safe and meet the highest environmental standards, as well as international bathing water quality standards.
"The Blue Flag is the world's most recognised award for beaches and marinas and, in order to qualify, each applicant must meet and maintain a series of stringent environmental, educational, safety and accessibility criteria. We'd therefore like to recognise and applaud all those who have worked so hard to protect and improve some of our best-loved and most popular beaches.
"The collective efforts of beach managers, volunteers, residents and businesses all contribute to the success of these sites in achieving the incredibly high standards demanded."
Cleethorpes' wasn't eligible for the award as its water quality was once again not rated the "excellent" that's required by the Blue Flag. 
There have been concerns about sewage pollution at the beach, with protests to keep the resort clean.
A spokesperson for North East Lincolnshire Council previously said the beach can be affected by pollution and sewage spills upriver. 
"Cleethorpes is a hugely popular destination and we take pride in making it one of the best seaside resorts on the East coast," they said. 
"We've had Blue Flag status in the past and it's a standard we strive for, but factors that affect water quality are out of our control.
"Bathing water for the main beach in Cleethorpes was rated 'good' by the Environment Agency. It needs to be rated 'excellent' when making a Blue Flag application.
"As a resort at the mouth of the Humber, the second largest estuary in the UK, Cleethorpes can be affected by events happening upstream and sometimes in other major rivers such as the Don, Ouse and Trent, which all flow into the Humber and the North Sea.
"We actively monitor water quality and we display up to date information about it at our Resort Management Hub on Central Promenade."
See the full map of Blue Flag sites.
---
MyLocal Lincolnshire is the new home of The Lincolnite. Download the app now