December 31, 2015 9.03 am
This story is over 95 months old
Rewind: Top 15 stories of 2015
Top of the headlines: See which Lincoln news stories made the most-read list for 2015.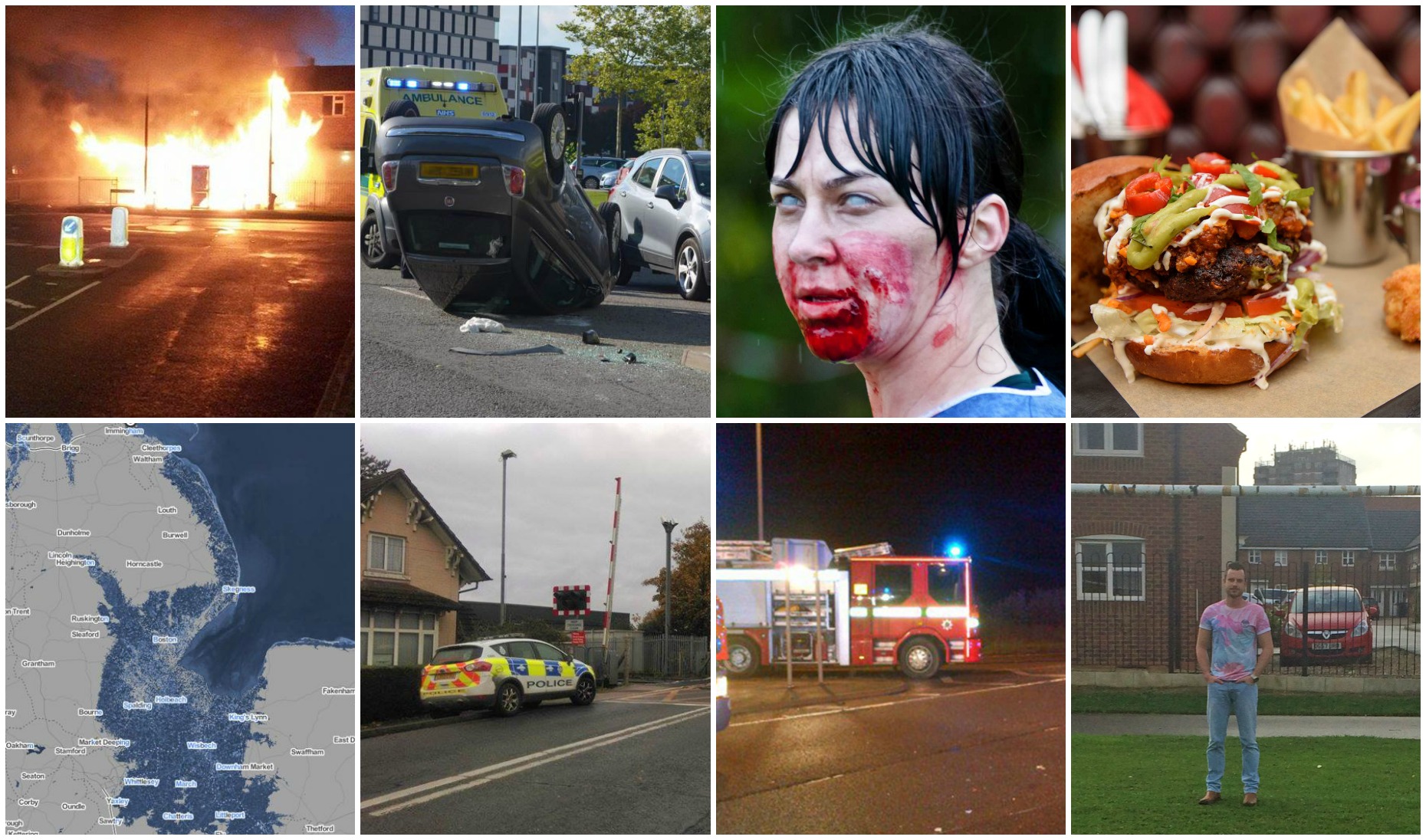 As the New Year approaches, we're taking a journey back in time for a digest of the top news stories of 2015.
Throughout the year The Lincolnite has been on hand to bring readers the latest news for Lincoln and the surrounding areas.
Take a look back over the most-read stories of the year:
---
1. Tragic fire kills 17-year-old Lincoln boy days before Christmas
A fire which suddenly engulfed a magic shop and flat on De Wint Avenue in Lincoln, just days before Christmas, tragically killed 17-year-old Thomas Taylor.
Emergency services including 50 firefighters were scrambled to the scene of the blaze on December 21, with investigations launched into the cause.
Police later confirmed the fatality while three others were being treated for minor injuries in hospital.
Tributes from friends, family, well-wishers and Thomas' school poured in for the 'kind hearted' student, and a fundraising page set up to help the family after the traumatic incident raised more than £10,000.
The fire is not being treated as suspicious.
---
2. Vast parts of Lincolnshire could be lost to the sea, climate change group predicts
Lincolnshire looks like it's heading for deep water after a climate change pressure group predicted that the county could be submerged by the end of the century.
Climate Central produced maps showing what the county would look like if temperatures rose by the forecast of 2ºC by 2100.
Towns across the county would be consigned to the history books according to the map, and Lincoln would become a coastline destination.
---
3. RAF Waddington Air Show scrapped for good
Fans of the annual RAF Waddington Air Show were shocked by the news in September that the popular event would not be returning.
The show, which regularly attracts over 130,000 visitors, was axed due to "significant security concerns and operational risks".
The decision came as part of a review by the RAF into all of its air show commitments, and an 'extensive survey' of alternative locations put RAF Scampton, home of the Red Arrows, in the running for a future show.
Many backed proposals for a Scampton event, including tourism bosses, RAF personnel and members of the public, however more work needs to be done to determine the likelihood of the move.
---
4. Man dies after being hit by a train on Doddington Road in Lincoln
On November 6, a man died after being hit by a train near to the Doddington Road rail crossing. British Transport Police and supporting emergency services were called to the scene at around 9am and he was sadly pronounced dead at the scene.
---
5. League tables reveal Lincoln's best and worst schools for GCSE results
Over half of GCSE students in Lincolnshire passed their English and maths exams with flying colours, but a compilation of the results overall in October flagged some under performing areas of note.
In Lincoln and the surrounding areas the picture was decidedly mixed, with many schools far exceeding the national average but others falling short. The league table of schools in Lincolnshire was a popular news story, with many taking a look at the tables of the best and worst performing schools in their area.
---
6. Abandoned Lincoln MOD site to face zombie apocalypse
Nope, it wasn't an 'April fools' story; a terrifying event organised in aid of The Firefighters Charity saw a former Lincoln Ministry of Defence site invaded by ravenous zombies, with only a group of fearless adrenaline junkies left to defend humanity.
Those who dared take on the blood-thirsty walking dead were met with a Halloween challenge like none other at RAF Waddington; a charity event described by organisers as 'Crystal Maze, but with zombies'.
---
7. Lincolnshire on high alert as Saharan dust cloud heads for county
The county braced itself in December as the Department for Environment, Food and Rural Affairs (Defra) warned a Saharan dust storm was making a bee line for the area.
People with health issues were told to stay indoors as high levels of toxic fog and dust edges towards the 'red zone'.
Luckily, Lincolnshire managed to escape the worst of the storm.
---
8. Man, 91, killed in A46 crash near Lincoln
A 91-year-old man was killed in a serious collision involving a Volvo and a Jaguar on the A46 near Lincoln, at the Collingham junction, on November 8.
Later named as Nottinghamshire man Harold Davies, who was driving the Volvo, emergency services pronounced him dead at the scene.
---
9. First look: New American bar and grill Huckleberry's opens in Lincoln
The Lincolnite's exclusive tour of new Lincoln bar and restaurant Huckleberry's proved just how many fans there are of American dining in the area.
Accompanied with mouthwatering pictures of towering burgers and other specially crafted dishes, the news that the doors were open in the former Ye Olde Crown pub went viral, and quickly.
---
10. Lincoln man, 70, killed in crash with van on Newark Road
Seventy-year-old Alexander Sutherland sadly died after he was struck by a van on Newark Road in Lincoln in October.
The crash, involving a white Vauxhall Vivaro driven by a 31-year-old local man, happened at around 7pm on October 23. Alexander had been on foot.
He was taken to Queen's Medical Centre in Nottingham, but later died from his injuries.
---
11. Lincoln man taken to hospital after stabbing in lift
Police launched an investigation in September into a serious stabbing which left a 35-year-old man requiring hospital treatment.
Residents of William House on Picton Street found on Friday, September 18 found a pool of blood in the lift of the building and the victim, who did not live at the address, was taken to hospital for treatment of a leg injury "consistent with stabbing".
Three people were arrested, but were released without any further action.
---
12. Two women taken to hospital after car overturns in Lincoln city centre
Two women were treated in hospital after a dramatic collision in Lincoln city centre in September.
The crash, involving a Fiat 500 and a Vauxhall Corsa, saw the Fiat flipped over onto its roof and emergency services blocking a major route through the city. Both women escaped with minor injuries.
---
13. Police issue appeal to trace missing Lincoln teenage girl
Concerns grew for the well-being of missing 15-year-old Katie Hughen, who went missing on December 6. She was missing for a total of four days and the appeal to trace her on The Lincolnite was shared thousands of times on social media.
Thankfully, she was found safe and well.
---
14. "It's a living hell", says Lincoln resident whose home has become a footy goal
For 31-year-old Lincoln nightshift worker Daniel Wayte, living opposite a sports centre football pitch had never been a problem, until a full sized goalpost was lined up right outside his front door.
His story, which included videos of clashes with footballers, caused a stir with readers who read how footballs strike his property day and night.
---
15. Revealed: Lincoln's best and worst primary schools for pupil achievement
League tables detailing how primary schools in Lincolnshire performed over 12 months revealed a decidedly mixed picture across the county.
Parents compared the results of the best and worst performing primary schools in Lincoln in December.