January 28, 2016 12.24 pm
This story is over 94 months old
Former Lincoln Academies boss and finance director cleared of all fraud charges
First verdicts: Two Priory Federation of Academies executives accused of fraud have been cleared of all charges at Lincoln Crown Court.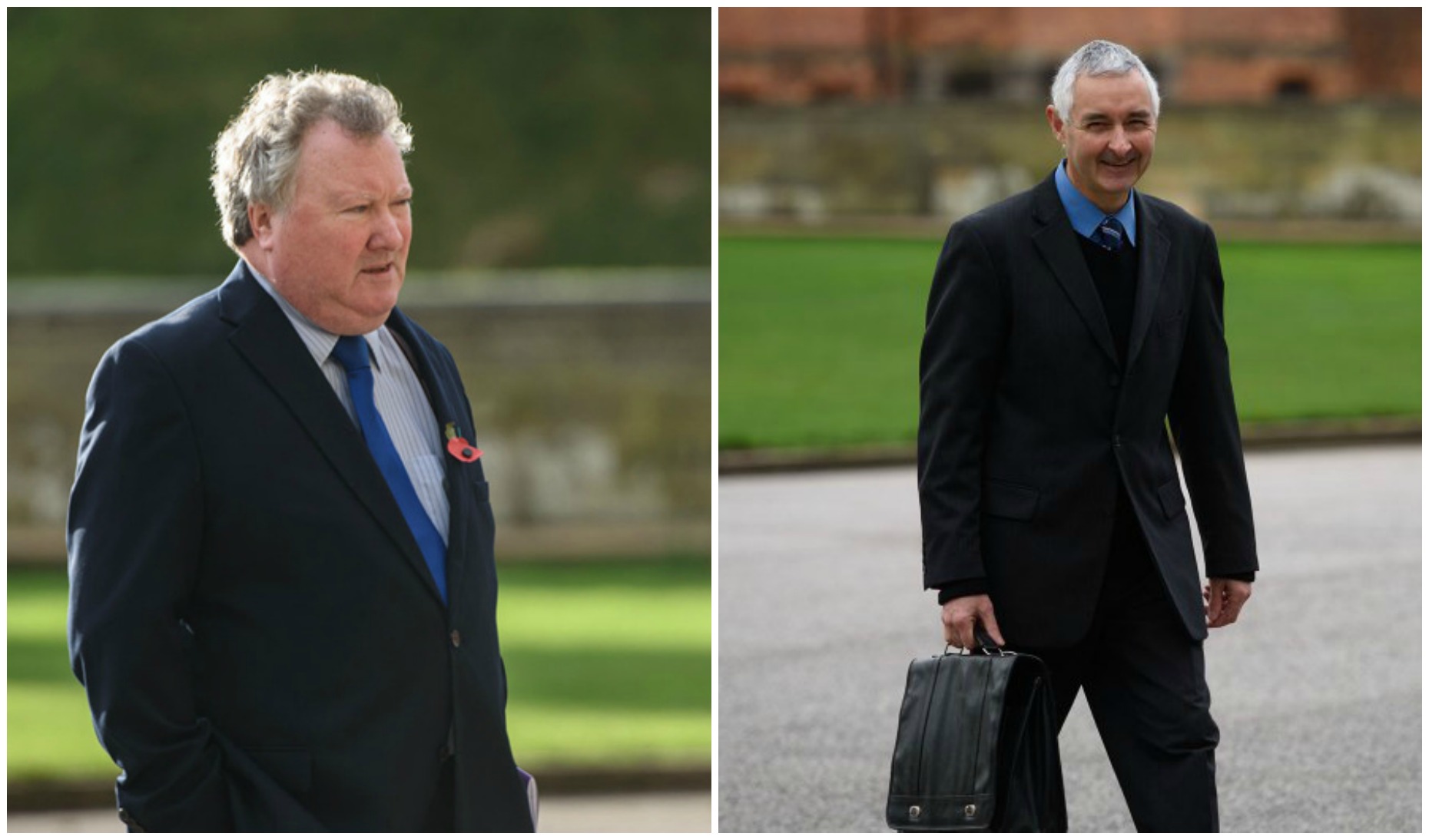 The former chief executive of the Priory Federation of Academies Richard Gilliland has been cleared of all seven fraud charges at Lincoln Crown Court.
The organisation's former finance director Stephen Davies was also cleared of three charges of fraud.
The jury at Lincoln Crown Court had been deliberating over four days following a 10 week trial, during which the two men were alleged to have abused their positions by committing fraud.
Gilliland, 65, who now lives in Spain, denied seven charges of fraud by abuse of position.
He denied he did anything wrong and claimed to be the victim of a 'witch hunt'.
Davies, 58, of Abingdon Avenue, Lincoln denied three charges of fraud by abuse of position.
The charges related to the period between October 2008 and November 2011 and followed a complaint made by the Department for Education to Lincolnshire Police.
At the end of the hearing the trial Judge Michael Heath made an order that Gilliland's legal costs should be paid for out of central funds.
The court was told that his defence had been funded by the National Association of Head Teachers.
Gilliland broke down in the dock and wept as the jury foreman delivered the final verdict.
Afterwards he said he was too emotional to speak and would only comment: "It's the right verdict. It's been an awful time."
Davies said: "It went exactly as I believed it would. The verdicts were as I expected. There was never any doubt. Despite a vigorous investigation I've been proved to have done nothing wrong."
The prosecution claimed that Gilliland, who earned more than £200,000 a year, abused his position and used Federation funds as if they were his own.
Gilliland was alleged to have arranged for his son Kia Richardson to be employed as a yard manager at the federation's equestrian centre at Laughton Manor near Sleaford.
He was also alleged to have arranged for the organisation to pay Kia Richardson overtime and a severance deal after Richardson quit in the wake of inquiries from a Sunday newspaper. Other allegations related to the funding of training courses for Kia Richardson.
Gilliland told the jury that there was "not a jot of evidence" against him and said he was the victim of a witch hunt.
During the trial Gilliland's barrister Mark Harries described his client as "an educator, innovator and pioneer" and said the prosecution case"manipulation, misrepresentation and deceit" running through it like a virus.
Harries added: "Witch-hunt is a strong word but I make no apology for using it."
"The Crown's evidence in this case is deeply flawed and dangerously selective."
Harries told the jury that the prosecution had decided to adopt the conclusions of a Department of Education report while ignoring any other contrary evidence.
He said the prosecution claim that Gilliland acted out of greed was simply not credible. adding "It is rubbish, it is nonsense, and it is demonstrable when you look at the values where looking at."
Davies, described as Gilliland's right hand man, also denied any wrong-doing and said that decisions he made were "sound business sense".
Trust thanks supporters
Vice-Chair, Priory Federation of Academies Trust Simon Richardson issued a statement in light of the verdict. He said: "The Priory Federation of Academies Trust would like to extend its sincere thanks to staff, students, parents, carers and the local community for the support received during and since the IAIT and police investigations that began in 2011.
"We acknowledge the verdicts of the jury and hope that we can now continue to focus our efforts and aspirations on the students in our Federation.
"The trust has worked hard since 2011 to ensure that it is an even more effective body.  We are grateful to individual members of the local community and local organisations who have offered their support during this period, particularly those who have joined the new board.
"We have continued to make significant progress since 2011, as reflected by the DfE's requests for the trust to sponsor a fifth school. The respected educational charity The Sutton Trust has identified the Priory as one of the most improved and highest performing chains in the country. We have also been awarded teacher training status and are now working collaboratively with more than 20 secondary schools across Lincolnshire."
Follow the progress of the trial: