Lincolnshire grass fires doubled this year
Hot weather makes the problem worse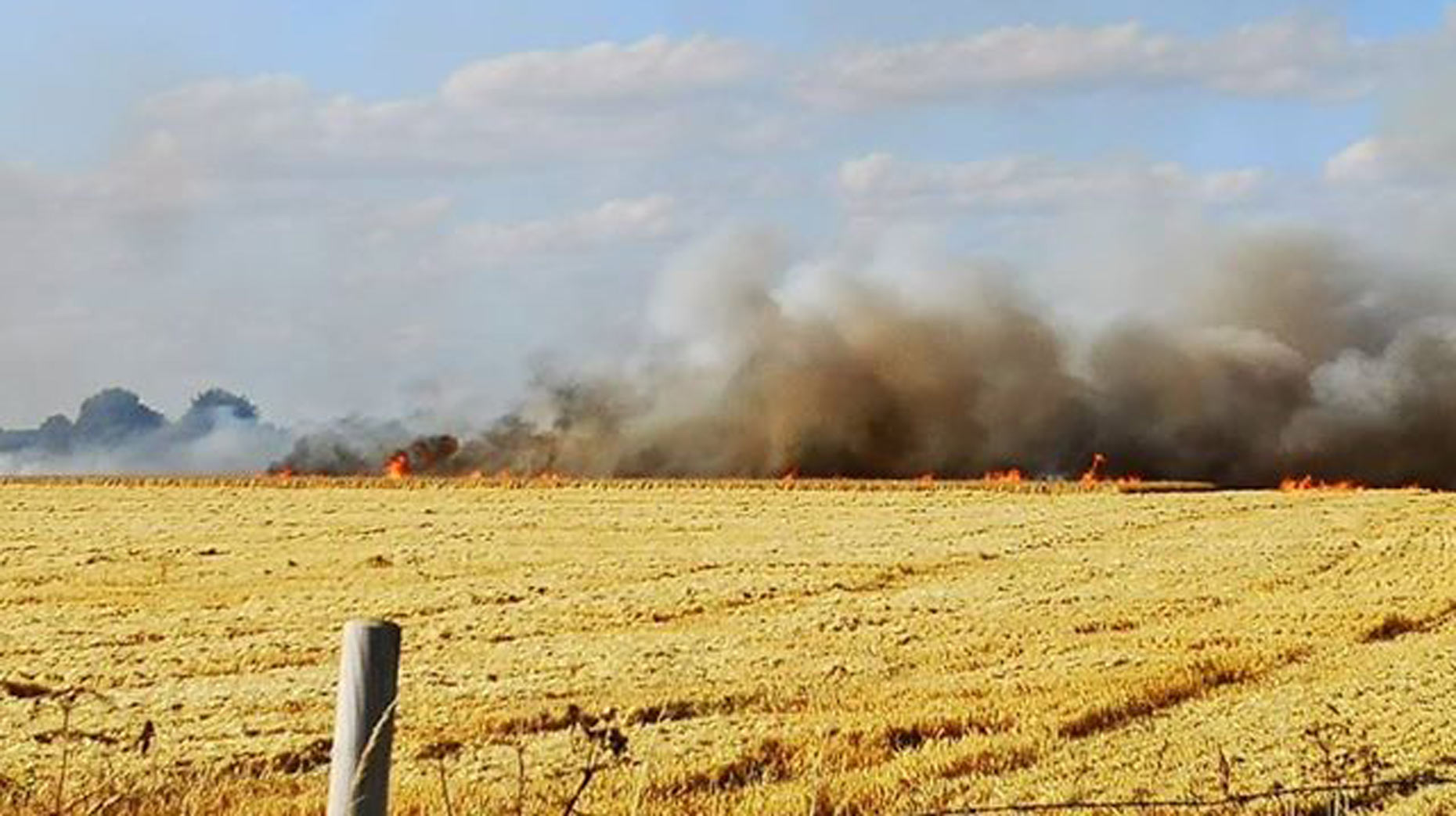 Lincolnshire Fire & Rescue has seen almost double the number of grass fires in the last months compared to last year.
Between June 1 to July 23, 2018 there have been 116 grass fires, compared to 61 for the same period in 2017.
The data for grassland fires includes farms outdoors, as well as field fires and straw bales and straw stacked, plus fires in forests and woods.
Group manager Dan Moss, who was the incident commander at the Welton fire on Wednesday, August 8, confirmed that it was caused by a discarded cigarette.
He said: "Conditions are so dry, we all have to be extra careful.
"Incidents like the one at Welton yesterday have been occurring far too often in recent weeks, which emphasises just how easy it can be for a fire to start and therefore how careful we all need to be.
"We know this one was caused by a discarded cigarette and so it was an incident that could have been avoided with a little more care.
"Although we are told this long, hot summer might be coming to an end with some rain forecast this coming weekend, it doesn't mean we can all relax.
"We have previously had very heavy rainstorms which had very little effect on the dry ground. Please, please take care when enjoying the countryside."
Recent incidents
During the evening of Wednesday, August 8 fire crews rushed to two fires involving a combine harvester.
Crews from Crowland and Spalding attended the scene involving a combine harvester sparking 200sqm of straw and stubble, which was caused by a fault within the harvester.
There was also an incident near a wheat field on North Drove, Quadring Fen.
A huge blaze destroyed around 30 acres of spring barley in Helpringham on Tuesday, August 7.
On the same day there was a combine harvester on fire at Moulton Seas End, while five acres of straw caught fire in Donington on Bain.
A large fire engulfed a field in Brant Broughton on Thursday, August 2, which spread quickly through the dry field with waves of smoke rising in the area.