Lincolnshire homes lit up for Christmas
Christmas cheer from Lincolnshire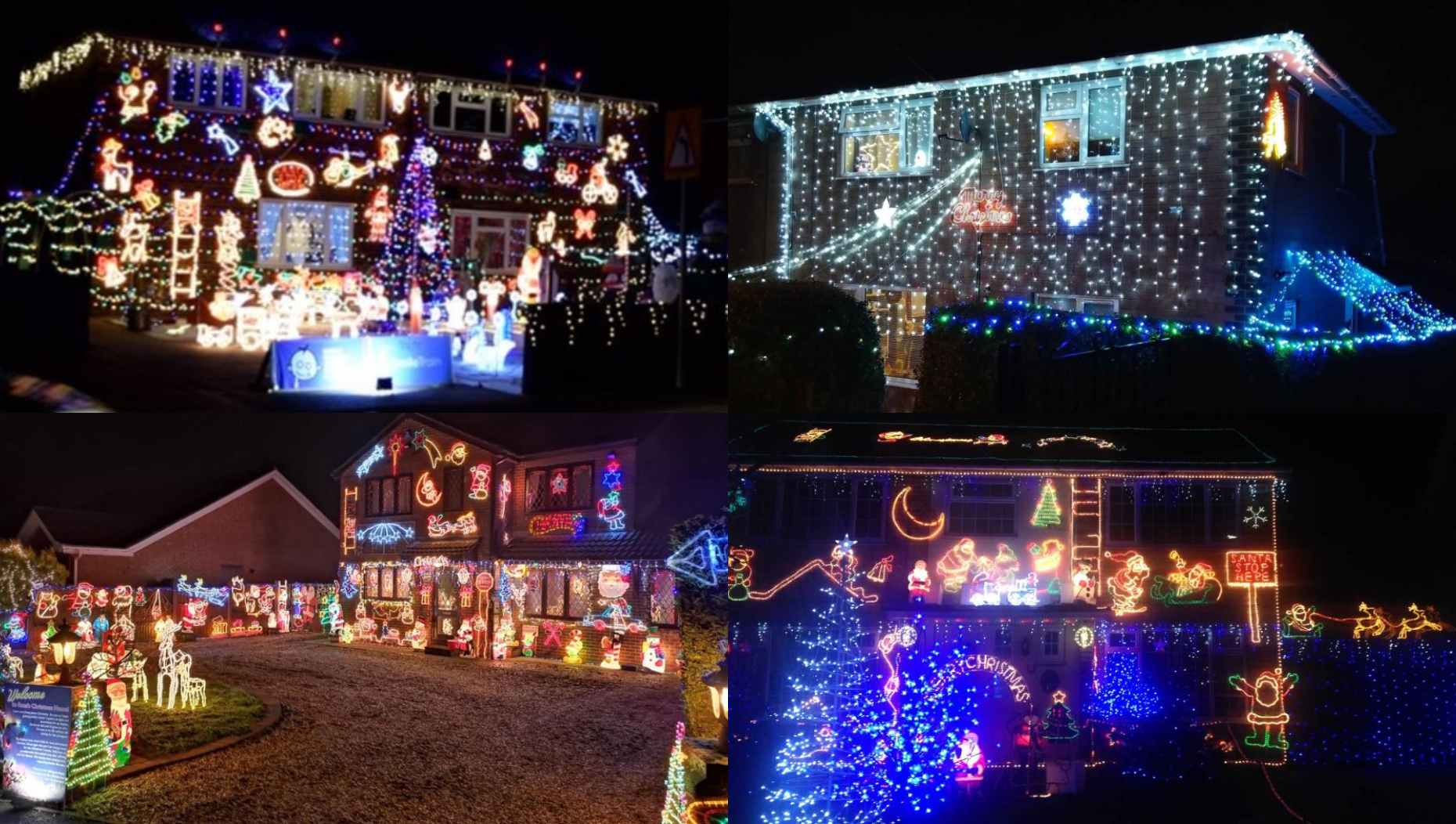 Christmas Yellowbellies have been getting creative with festive displays at their homes. Lincolnshire Reporter has put together some of the highlights of impressive Christmas displays at homes across the county.
Lincoln
North Hykeham
This house at 65 Meadow Lane in North Hykeham is lit up every night from 4pm to 9pm.
Thousands of lights for a special charity display have been put up. Starting off with just two lights, Peter Clare has bought so many lights that he needs to spend five weekends in the run up to Christmas making the house look festive.
He took over the display from his late father 14 years ago and the lights have been growing ever since.
Branston
Bradley Parrott and his mother Anna Millhouse put lights up at her house at 129 Beech Road in Branston.
They have been doing the display for three years, raising £4,200 for the charity.
The lights go the whole way round the house and people enjoy walking round. There are over 50,000 LEDs and a full-sized sleigh for everyone to get in and take pictures.
The lights are on from 4.30pm-9pm until January 2. They are raising money for Action for Children.
Grimsby
A family in Grimsby have turned their house into a Christmas light extravaganza in aid of St Andrew's Hospice.
The amazing light display on Grasby Crescent has been created by Tracey and Martin Connolly.
The couple decided to create the display and raise money for St Andrew's Hospice in memory of their friend Dave Moreman, who died in 2015 aged just 36.
The hospice cared for Dave during the later stages of his five-year battle with a rare form of bone cancer called osteosarcoma. Sadly, he passed away in January 2015.
Gainsborough
Locals of Gainsborough and the surrounding villages are most certainly in the festive spirit, with several messaging in about their Christmas homes.
North Lincolnshire village
Compass FM journalist Ross Carrick has this impressive display at his home in Woods Meadow in the North Lincolnshire village of Hibalstow.
He started collecting Christmas lights over 15 years ago and has been adding to his collection ever since. He said: "My dad always said I would grow out of it, but I haven't yet!"
He started doing the display for charity a few years ago. This year and in 2017 it was for the Alzheimer's Society in memory of his grandparents, who both passed away due to the disease. In 2017 he raised £420 which he is determined to beat this year.
There are over 20,000 lights and more than 50 light-up Santa, snowmen, reindeer and lots of other characters around the garden. The lights are on 5pm-9pm each evening.
Sleaford
Local photographer Roderick Carlyle went out and about in Sleaford snapping these festive homes.
Skegness
Jason Divilly spotted these festive homes in Skegness on Burgh Road, Hoylake Close and Murfield Drive.
Boston
Bourne
Scunthorpe