Through the lens: The most watched videos of 2018
Watch some of our favourite videos of 2018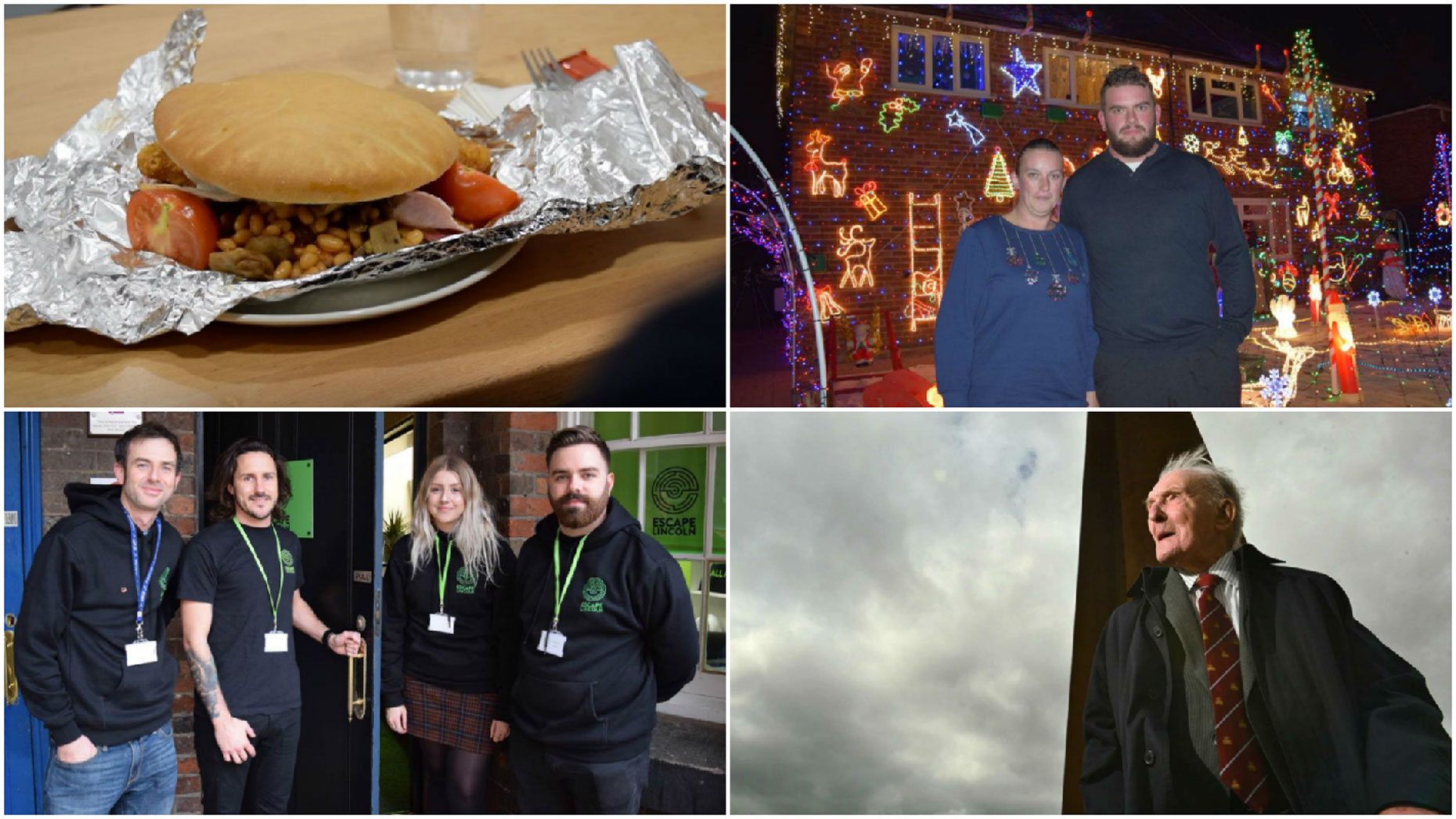 We have taken on more than our share of food challenges, supported charitable causes and shown off the best of what Lincoln has to offer — here are some of the most watched videos of 2018.
---
Our most watched video of the year was of George 'Johnny' Johnson getting back into the cockpit of a Lancaster bomber.
He flew in the bomb aimer's position, the same position he had in 1943, as the aircraft flew over the dams of the Derwent Valley.
After the flights, Johnny said: "It has been a wonderful trip and it's surprising how 75 years just disappear."
---
Another highly watched video was of a man pulling a traffic barrier over a level crossing onto the train lines.
The man is shown on video dragging the plastic barrier along the street before leaving it on the tracks at the level crossing.
British Transport Police released the footage as a warning, stating the obvious dangers of obstructing train lines.
---
When news broke that there was a bomb scare in the city centre, we sent reporters to the scene to capture what was happening.
Dozens of police officers, ambulance crews and a bomb disposal unit were called to Lincoln central bus station on October 9.
It came after people reported a suspicious package, which turned out to be a "genuine bit of lost shopping."
---
It wouldn't be a video round up if we didn't include one of our many food challenges.
When Morrisons told us they have a new giant Builder's Breakfast bap, we thought that it wouldn't be that big — but boy were we wrong!
Our failed run of food challenges series started off with a giant ice cream challenge, which was served up at Kaspa's.
---
Another highly watched video was our sneak peek of Crivo's pancake house before it opened on the High Street.
The restaurant opened on Wednesday, August 29 after they served up pancakes and waffles for our video.
We liked it so much that we went back for a Lincolnite vs Food challenge, where our reporter claimed a victory.
---
A Lincoln school has been busy creating a community mental health hub after an appeal with The Lincolnite for handy volunteers.
The schools plans at Sir Robert Pattinson Academy in North Hykeham will offer counselling and other services for the whole community.
Six figure funding was secured from the Bromhead Medical Charity to see the pilot scheme completed over three years.
---
https://vimeo.com/301814499
A Lincoln family kicked off the festivities this year when they put up thousands of lights for charity.
Starting off with just two lights, Peter Clare has now bought so many lights that he needs to spend five weekends in the run up to Christmas making the house look festive.
He works with his sister, who lives next door, to make the display look bigger and brighter every year. This year they're raising money for Great Ormond Street and the Smile Train.
---
A new escape room experience opened at an old prison at Lincoln College on Monks Road, so we went for a sneak peek.
The rooms are built for two to six people to enjoy. It is based on team-building exercises where players are locked up in a themed room and must work together to solve a series of challenges in an hour.
Each of the rooms are open seven days a week from 10am to 10pm and cost £20 for adults and £15 for under 16s.
---
Last but certainly not least was our taste of a new Yorkshire pudding wraps which was being served up in Lincoln.
The Street Food Roasts team parked up their trailer at City Square for the first time in August.
All of their wraps are filled to the brim with roast potatoes, cauliflower cheese, carrots, stuffing, root veg and topped with gravy. You can find them in the square Tuesdays and Thursdays.