Business Week: Batten down the hatches, 2019 is here!
What will January tell us about the 2019 Lincolnshire economy?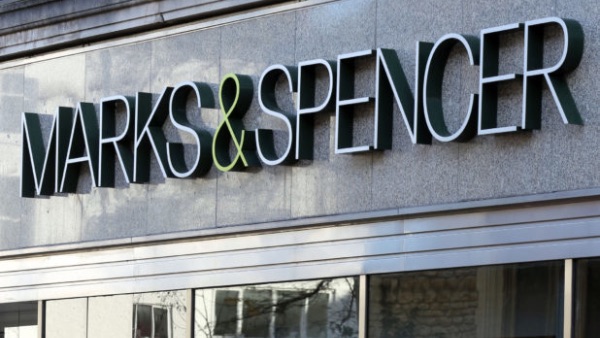 The writing was on the wall: 2019 will be another tough year for business. And just like predicted, Lincolnshire will see its fair share of battle wounds.
---

This article first appeared in the new Business Week newsletter by The Lincolnite and Lincolnshire Reporter. Sign up free to receive it in your inbox on Thursdays.
---
This week we've already seen the collapse of a subcontractor for the Lincoln Eastern Bypass, which will probably mean it won't be ready in March 2020, an already delayed date from December 2019 after Carillion went bust.
Rick Smith, Managing Director of Grimsby-based insolvency specialist Forbes Burton, thinks: "It's clear that the repercussions of the Carillion collapse are still being felt and will continue to do so for a long time yet. The construction industry has problems with how sub-contractors and people in the supply chain are treated – and it's those problems which have led to the collapse of Hawk Plant.
"In the midst of news regarding the economic and political impact on retailers, there hasn't been much in the way of press relating to the construction industry. However, this news is to be expected as the industry is still suffering and hard times are continuing for businesses that close, causing a knock-on effect to firms they owe money to. Ultimately there needs to be some sort of reform in payment terms which will of course disrupt the cash flow."
Also, this week M&S announced it is pulling out of Boston and Newark along with 15 other stores (including Hull), leaving another scar on the high streets of the region's towns. Debenhams, which has a store in Lincoln, is struggling too, and HMV, which went into administration (again) last month, is looking to somehow save its stores in Lincoln, Boston and Grimsby.
"This news is a reflection of the difficulties currently facing high street retailers across the country," said Colin Davie, Lincolnshire County Councillor in charge of economy. He warned last year for the Business Week newsletter that it will be the smaller towns that will bear the brunt of closures, and his predictions are already coming true. He thinks mixed retail and residential developments are more sustainable on the quickly depleting high streets.
Lincoln is holding on though as the retail centre of the county. With a busy Christmas Market, special events and the arrival of Sketchers in the Waterside Centre, the shopping mall saw a 60% spike in footfall in December compared to the previous month. Nationally 2018 saw 12 consecutive months of footfall decline (average -3%), but the city's shopping centre bucked the trend with a rise of 5.7%.
Meanwhile, the East Midlands housing market ended 2018 on a weak note with uncertainty still biting, alongside continuing lack of stock and affordability issues, according to the latest RICS Residential Survey published today. The region's sales volumes dwindled in December, as fewer buyers and sellers enter the market. Looking to the next three months, sales expectations for the East Midlands also remain negative.
Tom Wilson of KingWest in Stamford, said: "Brexit has reduced liquidity through both vendor and buyer uncertainty without question. People do not appear to be moving unless they have to." Chris Charlton of Savills in Nottingham also said: "December was a slow end to the year and the lack of new instructions looks like setting the tone for 2019. However, there are a good number of registered applicants searching for that elusive new house."
Interest from would-be buyers remains in negative territory in December and the number of new properties being listed for sale continues to fall. Given the cautious nature of would-be buyers and potential sellers, it's not surprising that stock levels on estate agents' books are close to record lows in the region, with an average of just 51 properties per branch.
Batten down the hatches, 2019 is here!
---
SUBSCRIBE to Business Week, the new email newsletter from The Lincolnite and Lincolnshire Reporter, bringing you weekly features, analysis and a news roundup of the top stories by Stonebow Media. Sign up free to receive it every Thursday morning in your inbox. We won't spam you or share your details with third parties, we promise!
---
Also read other Business Week features