April 3, 2020 12.27 pm
This story is over 43 months old
Lincoln teen makes 3D-printed masks for health staff
Lincoln UTC students putting his skills to good use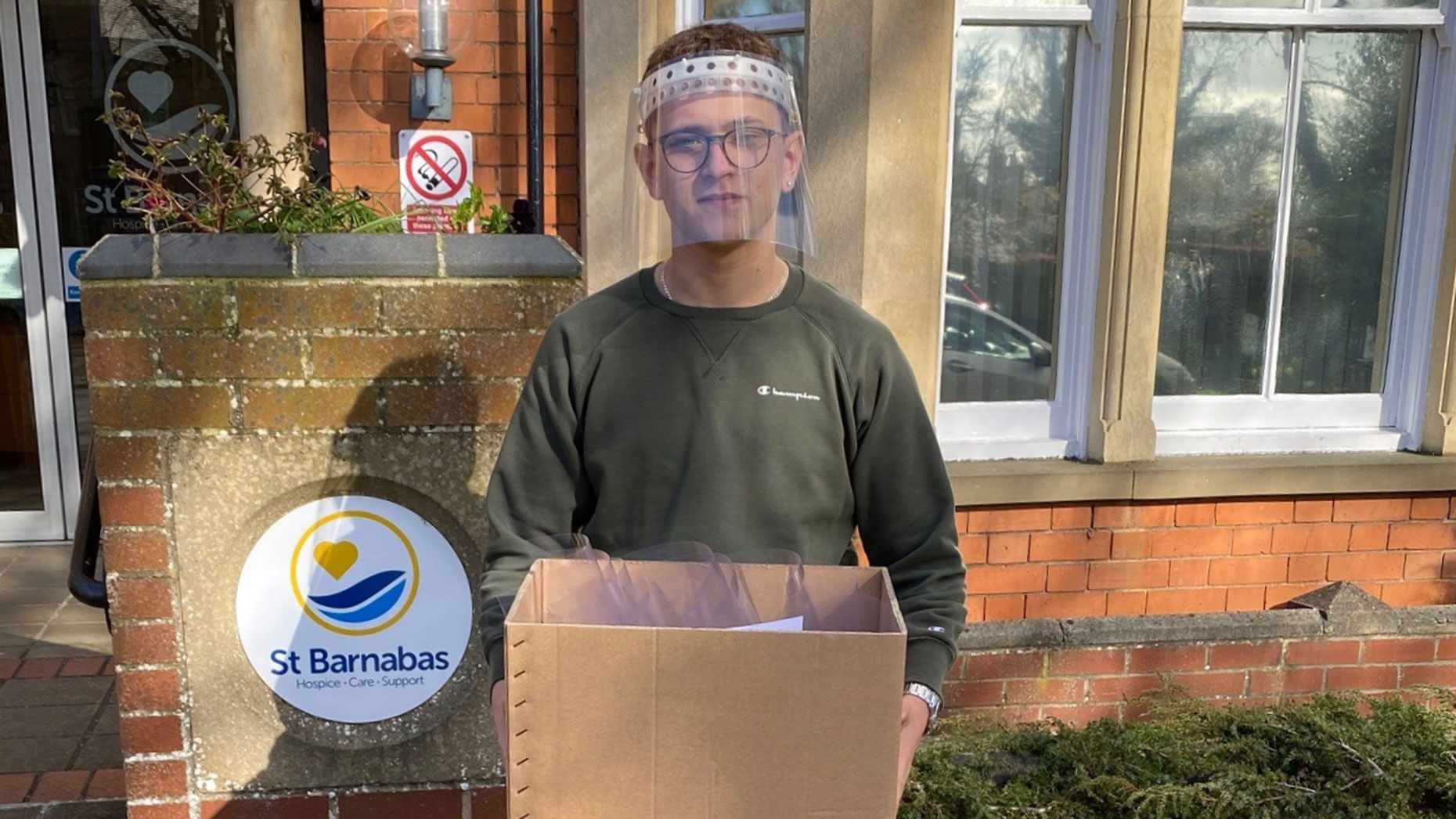 A 16-year old student from Lincoln has been making personal protective equipment for key health workers from his own home.
Jonty Horn, a student at Lincoln UTC, has been utilising 3D printing to manufacture personal protective equipment (PPE) for frontline staff during the national coronavirus crisis.
He has been studying a STEM based curriculum of GCSEs for the past two years, learning at the college that specialises in science and engineering.
The year 11 student used 3D printing technology to produce his prototypes before approaching various local NHS organisations to offer his product free of charge.
Jonty said: "Having experience with 3D printing and seeing the current challenges faced by the NHS I decided now would be an ideal time to help them by aiding in the production of face masks for COVID-19 PPE.
"Once I explained that there was absolutely no cost to them, the nurses were overjoyed. They asked me to continue production of the heavy-duty version and I started straight away."
John Morrison, Principal of Lincoln UTC said: "It's fantastic to see one our students taking the initiative and using his experience in engineering to help others in a time of crisis."
"Lincoln UTC fosters innovation and I am so proud to see Jonty using his technical skills and enterprising spirit for such a worthwhile cause."