This could be you next: Lincoln man's coronavirus warning
Stay at home, protect the NHS, save lives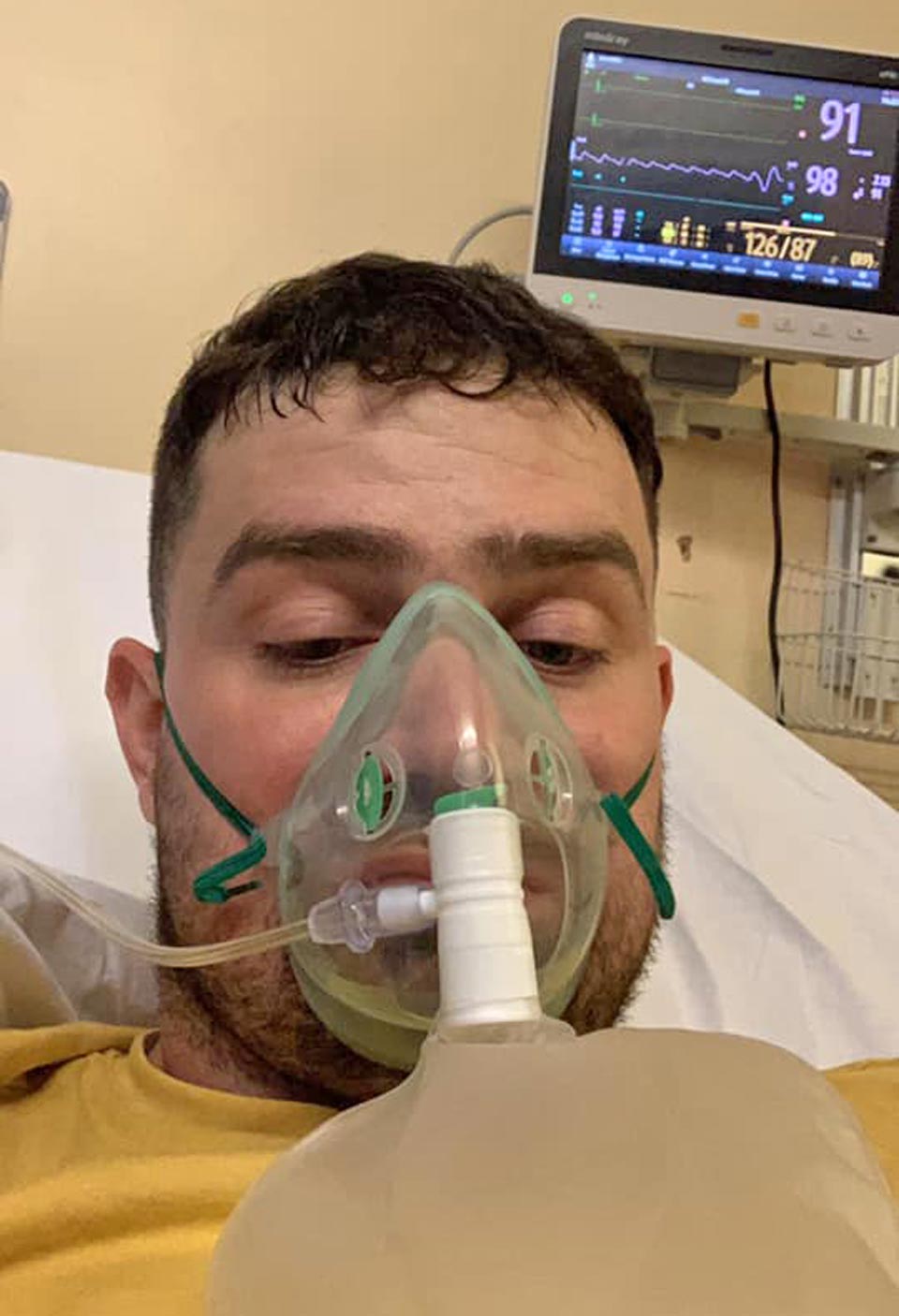 A Lincoln man said he was scared when he was diagnosed with pneumonia and coronavirus, and is urging others to take the government guidance seriously.
Gareth Miller, 31, is now recovering in hospital after what started as pains in his lower back around two weeks ago. He developed a shortness of breath and had been self-isolating at home with his family before going to hospital on Friday morning.
He had swabs taken before receiving the results on Tuesday, confirming that he had tested positive for COVID-19, which he described as a "horrible scary time".
Gareth, who owns his own electrical company, told The Lincolnite the shortness of breath has just got worse and worse, and he is now on constant oxygen in hospital. He will remain there until he can hold his own without the oxygen.
He said: "This virus has caused a fit and healthy man to have pneumonia in both lungs. Pneumonia was the diagnosis to start with, but I'm 100% positive the coronavirus has caused the pneumonia.
"It's what the virus does in a severe case, it attacks your lungs and suffocates you from the inside and I'm on antibiotics and paracetamol, as well as my oxygen. There is no cure for it or medicine that helps get rid of the lung problems, you just have to fight it.
"There are no timescales for going home, but the NHS staff have been incredibly amazing. The staff always have a smile on their face regardless of the fact they have to work in such a dangerous environment."
Being in hospital means he is currently away from his family, who are still self-isolating at home, but he has warned others to take the situation seriously.
He added: "Keep yourself safe and isolated, don't ignore the signs and listen to your body. If you are unwell please call the NHS.
"The worry of not earning is always at the back of any self-employed person's mind. It's taken out of your hands while the country is the way it is."
Gareth still has shortness of breath and no taste or appetite, but he said he is "feeling positive and working on getting home to my family".
Also today, Sharon Cook shared her COVID-19 experience from hospital in Lincoln.