January 8, 2021 5.04 pm
This story is over 34 months old
2,239 COVID-19 cases, 82 deaths in Greater Lincolnshire in first week of 2021
Record cases and deaths nationally on Friday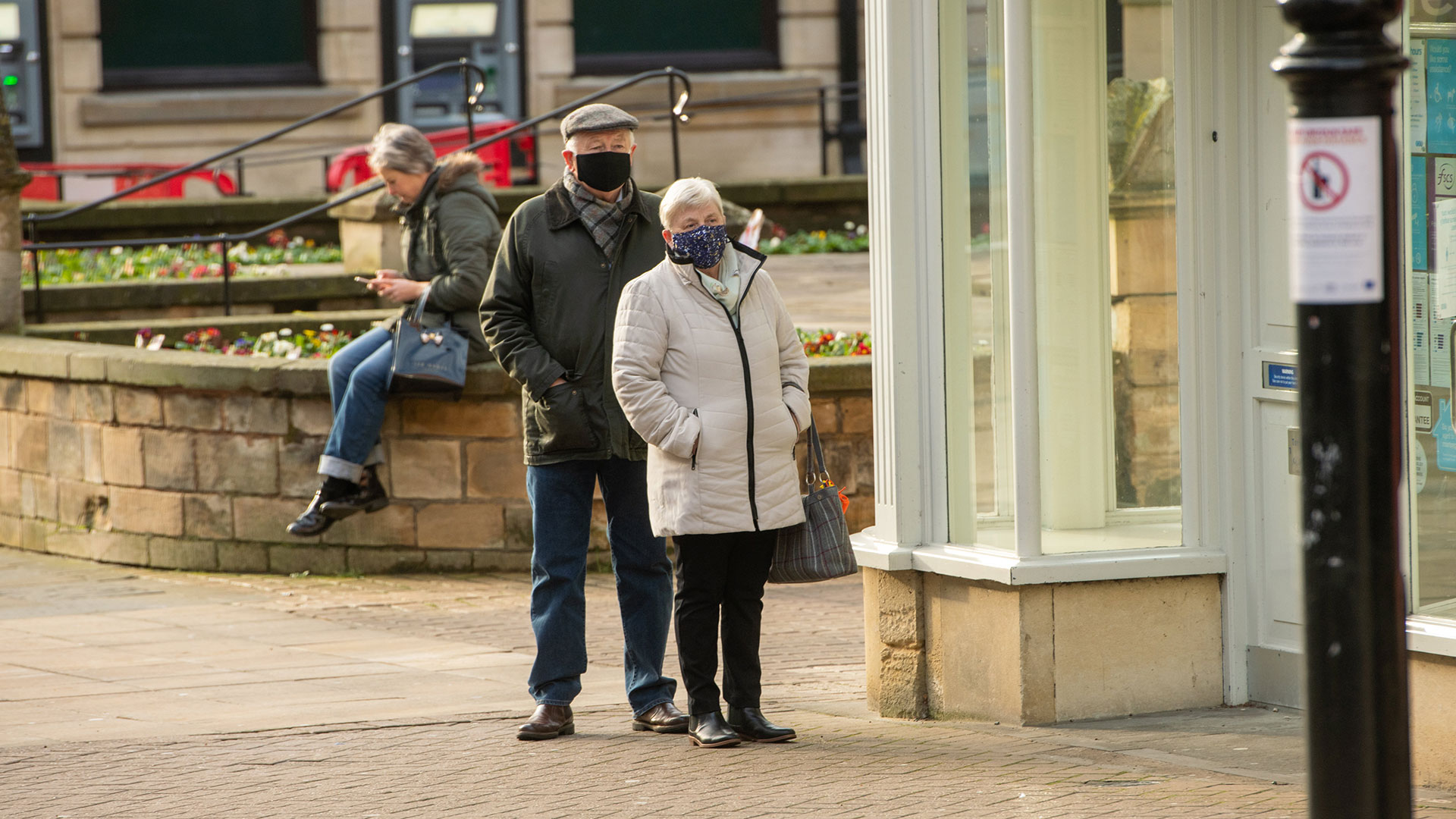 There have been 2,239 new coronavirus cases and 82 COVID-related deaths in Greater Lincolnshire in the first week of 2021 – compared to 1,877 cases and 109 deaths in the first week of December.
Some 435 new cases and 20 deaths were reported in Greater Lincolnshire on Friday.
The government's COVID-19 dashboard recorded 353 new cases in Lincolnshire, 45 in North Lincolnshire and 37 in North East Lincolnshire.
On Friday, 14 deaths were registered in Lincolnshire, five in North Lincolnshire and one in North East Lincolnshire. These figures include deaths both in and out of hospitals, as well as residents in hospitals outside the county.
NHS England reported five new local hospital deaths at United Lincolnshire Hospital Trust. Some 36 hospital deaths have been recorded this week, compared to 40 in the first week of December 2020.
On Friday, national cases increased by 68,053 to 2,957,472, while deaths rose by 1,325 to 79,833 – a record number in both cases and deaths.
Five more vaccination centres are coming to Lincolnshire in addition to an initial list of 16 published this week, local council leaders claim.
United Lincolnshire Hospitals NHS Trust is hoping to have all its workforce vaccinated against coronavirus by the end of January.
The Pfizer vaccine is available at Lincoln County Hospital with the Oxford-AstraZeneca one at Boston Pilgrim.
In just over a month, Boston's COVID infection rate has halved, coming down from the second highest in the UK to 341st – here's how it happened.
Students at the University of Lincoln have been told to return to campus later and study remotely, with the exception of certain subjects, and there will also be a 20% rent reduction for university-managed accommodation due to the pandemic.
This comes as Education Secretary Gavin Williamson said university students would be prioritised based on their learning needs and will be offered two rapid tests upon their return.
In terms of school exams cancelled in Lincolnshire, Martin Smith, Assistant Director for Education, said: "Schools and young people have been working hard to prepare for this year's exams despite the ongoing disruption caused by the pandemic.
"There has been mixed reactions to the cancellation of this year's exams, but I think everyone recognises that this is the fairest approach to take. Hopefully, the government's decision to use teacher assessments will ensure our students receive the grades they deserve."
In national news, the UK's R (infection rate) number has risen from between 1 to 1.3 to 1 to 1.4. This means for every 10 people infected with coronavirus, they will infect between 10 and 14 others.
The government has agreed to purchase an additional 10 million doses of the Moderna vaccine on top of its previous seven million order as it approved the jab for UK-use.
People arriving by plane, train or boat, including UK nationals, will have to take a test up to 72 hours before leaving the country they are in.
The Mayor of London Sadiq Khan has declared a "major incident" in London due to rising coronavirus cases threatening to overwhelm hospitals.
Here's Greater Lincolnshire's infection rate over the last seven days up to January 8 according to the government dashboard:
---
Coronavirus data for Greater Lincolnshire on Friday, January 8
41,025 cases (up 435)
28,078 in Lincolnshire (up 353)
6,560 in North Lincolnshire (up 45)
6,387 in North East Lincolnshire (up 37)
1,556 deaths (up 20)
1,093 from Lincolnshire (up 14)
252 from North Lincolnshire (up five)
211 from North East Lincolnshire (up one)
of which 915 hospital deaths (up five)
547 at United Lincolnshire Hospitals Trust (up five)
23 at Lincolnshire Community Health Service hospitals (no change)
1 at Lincolnshire Partnership Foundation Trust (no change)
344 in Northern Lincolnshire (NLAG) (no change)
2,957,472 UK cases, 79,833 deaths
DATA SOURCE — FIGURES CORRECT AT THE TIME OF the latest update. postcode data includes deaths not in healthcare facilities or in hospitals outside authority boundaries.