February 23, 2021 11.39 am
This story is over 32 months old
Grantham council takes down decapitated Thatcher statue
The police are now involved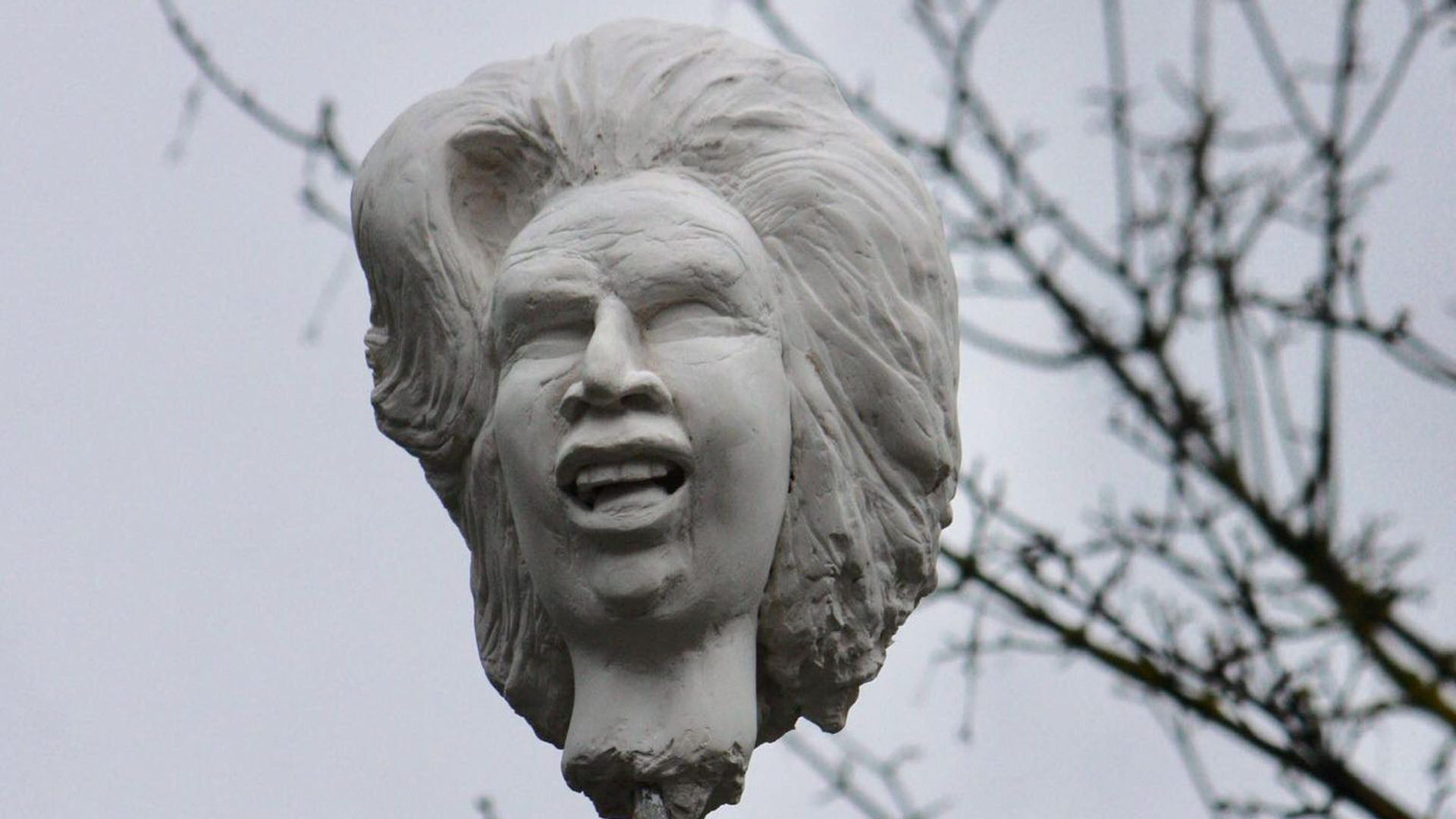 South Kesteven District Council has taken down an alternative Margaret Thatcher statue, depicting the Iron Lady with her head on a spike.
The statue appeared on the 10ft plinth on St Peter's Hill in Grantham, where the original £300,000 bronze figure of the Iron Lady is due to be placed, over the weekend.
It was made entirely of plaster and office chairs by local artist MarkRobla, and shows the divisive former Prime Minister with her head on a spike and her iconic handbag below.
The council has taken down the art installation on Monday evening and said they made police aware to ensure the area is safe.
A spokesperson for the council said: "The council has dismantled the unauthorised artwork and made the area safe for members of the public. We are also liaising with the police regarding this matter."
The Lincolnite has contacted MarkRobla, the original artist of the alternative Thatcher statue, for a response, but are yet to receive a reply.
Mark originally said he was "saving the council £400,000" by creating his £100 plaster figure, due to the proposed £100,000 unveiling event of the £300,000 statue.
It is far from the first sign of opposition aimed at the council's plans for a Margaret Thatcher statue in her home town.
Over 14,000 people declared interest in a Facebook event that encouraged an egg-throwing contest at the statue when it was unveiled.