April 22, 2021 4.48 pm
This story is over 14 months old
53 COVID-19 cases and no deaths in Greater Lincolnshire on Thursday
Vaccination pace ramps up in county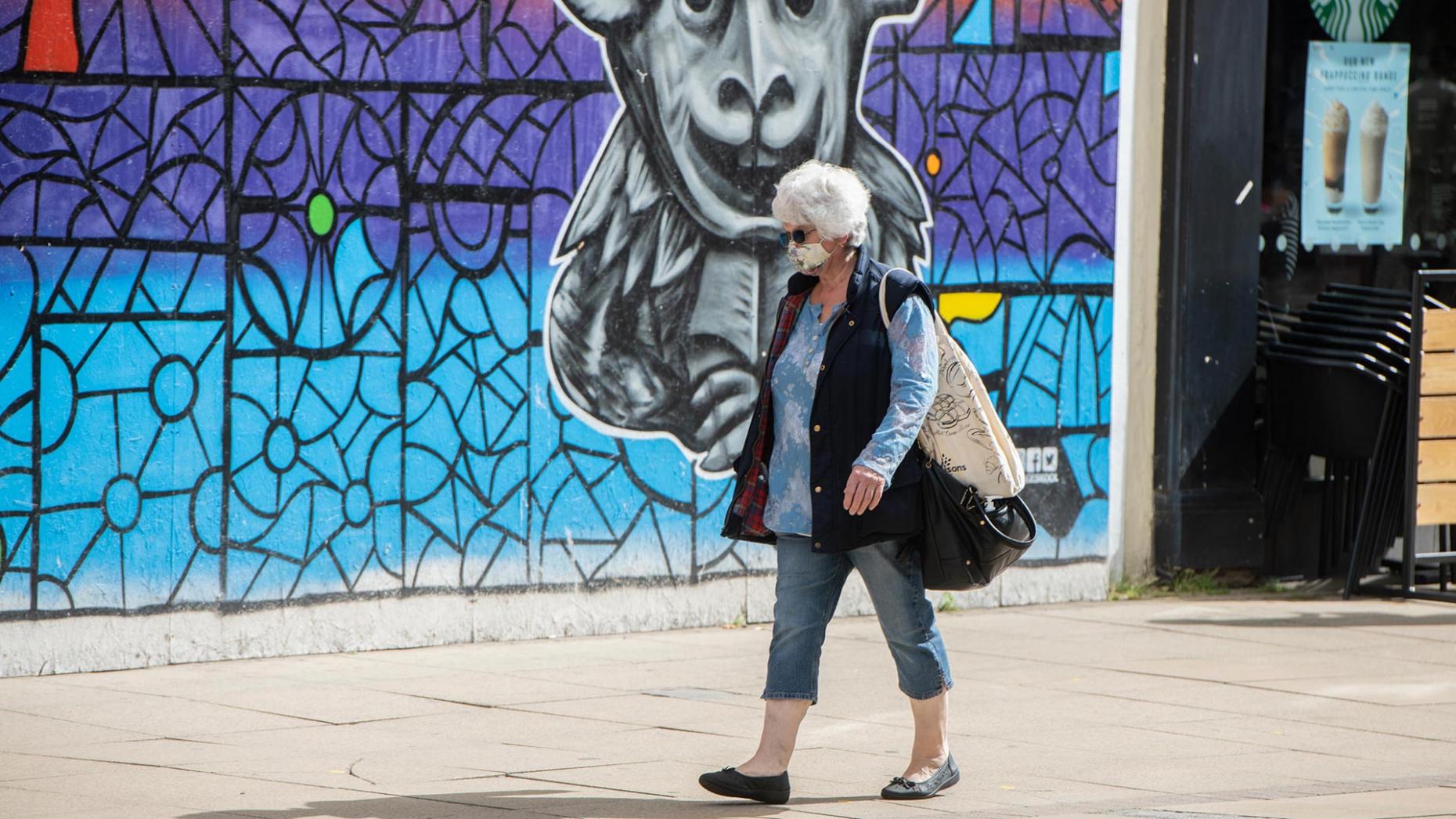 There have been 53 new coronavirus cases and no COVID-related deaths in Greater Lincolnshire on Thursday, down from 63 cases and one death this time last week.
The government's COVID-19 dashboard recorded 34 new cases in Lincolnshire, 12 in North Lincolnshire and seven in North East Lincolnshire.
On Thursday, no deaths were registered in North East Lincolnshire, -2 in Lincolnshire and -1 in North Lincolnshire. Fluctuations in data can occur for a variety of reasons including corrected data, misdiagnoses or wrong addresses. These figures include deaths both in and out of hospitals, as well as residents in hospitals outside the county.
NHS England has reported no new local hospital deaths on Thursday, the fourth day in a row this week.
National cases increased by 2,729 to 4,398,431, while deaths rose by 18 to 127,345.
In local news, the pace of COVID vaccinations in Lincolnshire has ramped up since April 11, with a further 41,242 doses administered until April 18.
Data released on Thursday shows altogether 549,522 jabs have taken place between December 8 and April 18 — a further 41,242 in the last week and a 3.3% increase on the 39,915 jabs given the week before.
Over 300 appointments will be available for coronavirus jabs at a Lincoln pharmacy next week, but they must be booked in advance.
Lincolnshire Co-op runs Newland Pharmacy, where a coronavirus vaccination centre opened in March that aims to administer 80 doses a day.
People in Mablethorpe say they are "in limbo" over when they will get their second COVID jabs, despite waiting over the recommended time.
Government guidance says everyone should be offered a second vaccine dose within 12 weeks of the first jab to be fully vaccinated against the virus.
Businesses in Lincolnshire will be able to claim up to £5,000 from City of Lincoln and West Lindsey District councils from next Monday in a bid to recover from the COVID-19 pandemic.
This is part of a £500,000 Business Revival Grant Fund given to councils, a scheme that is on top of previous funding such as the Restart Grants.
Here's Greater Lincolnshire's infection rate up to April 22:
In national news, MPs have accused the government of a "missed opportunity" in failing to give more detailed plans on how Britons might be able to enjoy foreign holidays this summer.
Under Prime Minister Boris Johnson's roadmap for lifting lockdown restrictions, international travel won't be allowed any earlier than May 17.
For some learner drivers the wait for a test is over as they resume in parts of the UK – but many have spoken about the difficulties in securing a test date.
Tests have been suspended due to COVID restrictions since January, but restart in England and Wales on Thursday.
Most centres are currently booked up until August, with a backlog of around 420,000 tests because of the pandemic.
---
Coronavirus data for Greater Lincolnshire on Thursday, April 22
59,201 cases (up 53)
41,199 in Lincolnshire (up 34)
9,361 in North Lincolnshire (up 12)
8,641 in North East Lincolnshire (up seven)
2,184 deaths (down three)
1,612 from Lincolnshire (down two)
304 from North Lincolnshire (down one)
268 from North East Lincolnshire (no change)
of which 1,303 hospital deaths (no change)
811 at United Lincolnshire Hospitals Trust (no change)
41 at Lincolnshire Community Health Service hospitals (no change)
1 at Lincolnshire Partnership Foundation Trust (no change)
450 in Northern Lincolnshire (NLAG) (no change)
4,398,431 UK cases, 127,345 deaths
DATA SOURCE — FIGURES CORRECT AT THE TIME OF THE LATEST UPDATE. POSTCODE DATA INCLUDES DEATHS NOT IN HEALTHCARE FACILITIES OR IN HOSPITALS OUTSIDE AUTHORITY BOUNDARIES.