Picture reveals wreckage after old Lincoln shop collapses
Still closed until further notice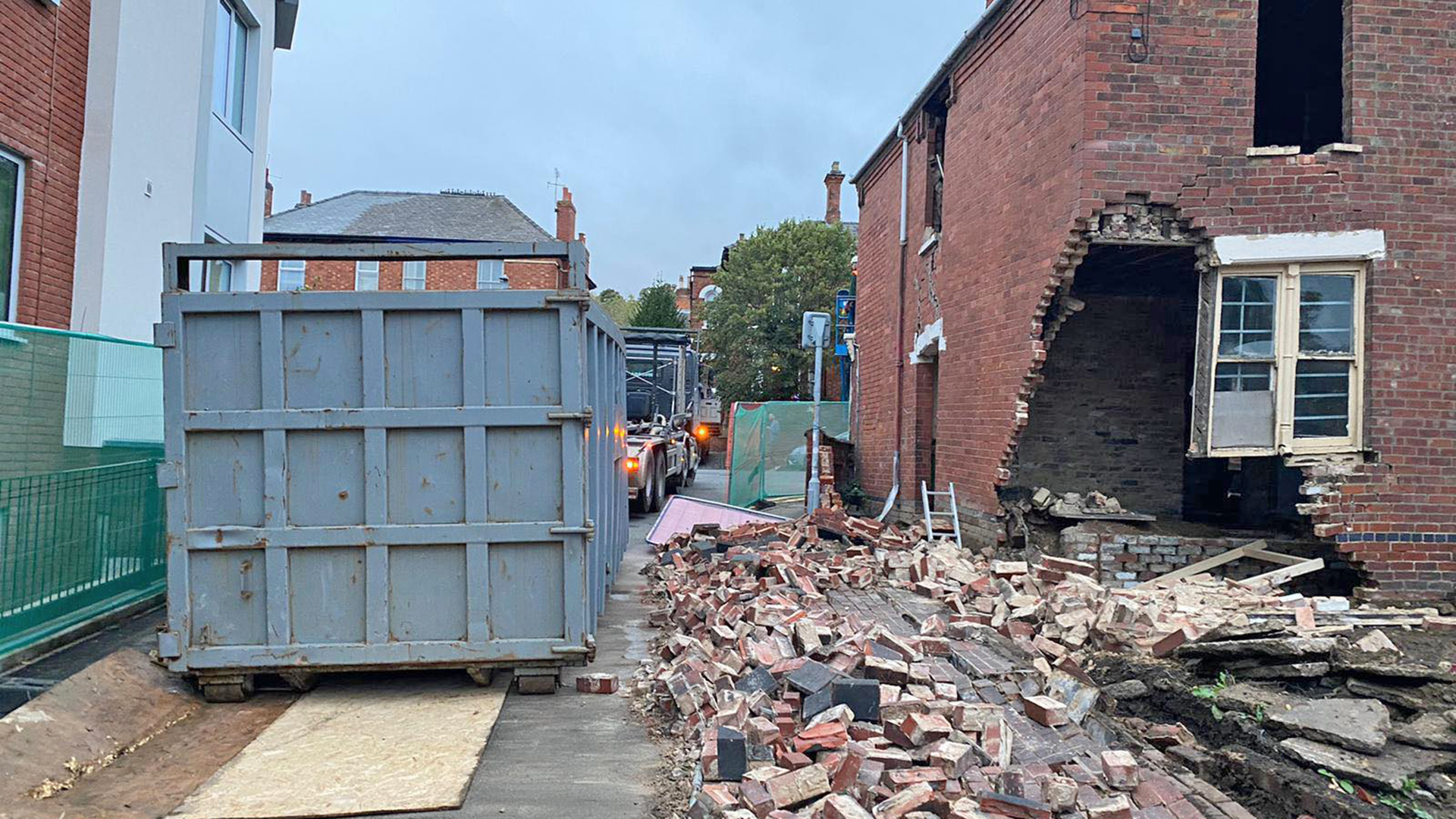 A road in the West Parade area of Lincoln remains closed on Wednesday after an old shop under renovation collapsed.
The incident happened at around 3.30pm on Tuesday, October 5 on the West Parade/Rudgard Lane junction.
According to planning documents approved by the City of Lincoln Council, the shop was under renovations to create a new home.
A new picture has emerged of the crumbling building, formally housing a corner shop and greengrocer, which sparked emergency action when it became unsafe.
Rudgard Lane is now blocked and closed off as a result of the collapse, as a flatbed delivered machinery on Tuesday afternoon to help remove the debris from the road.
Highways closed Rudgard Lane after a request from police, though it is not believed that anyone was injured in the incident.
UDCS Demolition Ltd was called to attend and help clear up the area after the building was declared unsafe.
A spokesperson for UDCS said: "After a local building company had carried out renovations it became apparent the property in question, had become unsafe and the appropriate measures were then put into place, with local building control and police having been contacted.
"UDCS Demolition Ltd were then called to attend an emergency project, by local authorities, after the building became an unsafe structure."
The relevant parties will be liaising to ensure that the building has been made safe and the road can be reopened as soon as possible.