November 3, 2021 11.00 am
This story is over 24 months old
Youth COVID-19 infection rates showing drop over past few days as 601 cases confirmed in Greater Lincolnshire on Tuesday
40-44-year-olds showing rise in some areas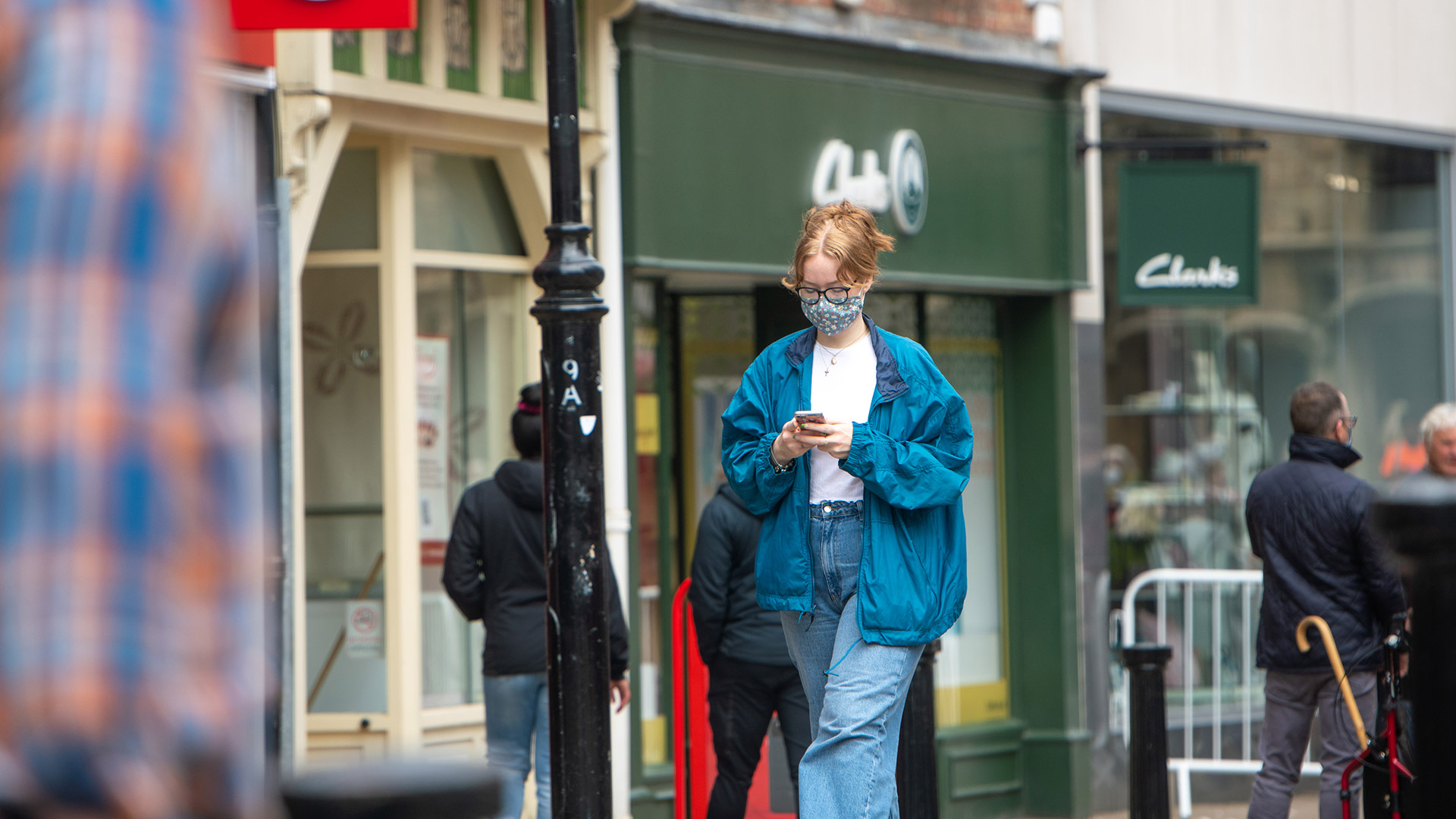 Infection rates among the young have shown a slight decrease for the past week, in some cases almost halving.
According to the latest government figures, there have been 601 cases of coronavirus and seven COVID-related deaths confirmed in Greater Lincolnshire on Tuesday .
The case figure was 5.4% up on the 570 cases at the same point the previous week.
The latest COVID stats for Lincolnshire are:
601 new cases of coronavirus in Greater Lincolnshire with 443 in Lincolnshire, 88 in North East Lincolnshire and 70 in North Lincolnshire
Seven further deaths of Lincolnshire residents were recorded in the government figures
Four deaths were confirmed by the NHS with three in United Lincolnshire Hospital Trust facilities and one at Northern Lincolnshire and Goole Hospitals Trust
The government's data shows that in Lincolnshire, infection rates among the highest infected age range, the 10-14 year olds up to October 28 was 1,521.1 per 100,000 – a drop from 2,825 on October 21. For 15-19 year olds – the third highest age group – the figure has moved from 1,110.2 to 723.4.
However, in 40-44-year-olds, the second highest infected age group, the rate has increased from 724.6 to 779.
According to the government's vaccination data, 32% of 12-15 year olds in Lincolnshire had taken up the vaccine by October 28, while 80.3% of 40-44-year-olds had been jabbed.
The pattern appears to repeat across North East Lincolnshire, with rates among 10-14-year-olds dropping from 1444.4 to 796.9, and among 15-19-year-olds from 775.4 to 599.2. Rates among 40-44-year-olds has risen from 526.1 to 538.1.
A total of 26% of 12-15s have taken up the vaccine, while the figure is 78.6% for 40-44s.
In North Lincolnshire the drops are from 1,076 per 100,000 population to 680.5 for 10-14-year-olds and 564.2 to 497.8 for 15-19-year-olds. However, 40-44-year-olds in this area have also seen a drop, despite being third highest, moving from 555.4 to 429.7.
Up to October 28, 23.3% of 12-15-year-olds had taken up the vaccine, while 80.3% of 40-44-year-olds.
It comes as more pop-up sessions in Lincolnshire are being offered this month to give children aged between 12 and 15 the chance to get vaccinated against coronavirus.
12-15-year-olds will be able to get a COVID-19 jab as a walk-in either at the Lincolnshire Showground or the Princess Royal Sports Arena in Boston from this weekend, and for the following two weekends after that.
It follows on from a successful series of pop-up vaccination sessions held during the half term holidays, which has helped bring Lincolnshire's figure up to 34% of eligible 12-15-year-olds being vaccinated.
---
Coronavirus data for Greater Lincolnshire on Tuesday, November 2
139,192 cases (up 601)
93,071 in Lincolnshire (up 443)
22,510 in North Lincolnshire (up 66)
23,611 in North East Lincolnshire (up 88)
2,415 deaths (up seven)
1,767 from Lincolnshire (up seven)
329 from North Lincolnshire (no change)
319 from North East Lincolnshire (no change)
of which 1,451 hospital deaths (up four)
894 at United Lincolnshire Hospitals Trust (up three)
44 at Lincolnshire Community Health Service hospitals (no change)
1 at Lincolnshire Partnership Foundation Trust (no change)
512 in Northern Lincolnshire (NLAG) (up one)
DATA SOURCE — FIGURES CORRECT AT THE TIME OF THE LATEST UPDATE. POSTCODE DATA INCLUDES DEATHS NOT IN HEALTHCARE FACILITIES OR IN HOSPITALS OUTSIDE AUTHORITY BOUNDARIES.