Red Arrows' 2022 UK schedule has 50 summer displays
The overseas dates will be confirmed soon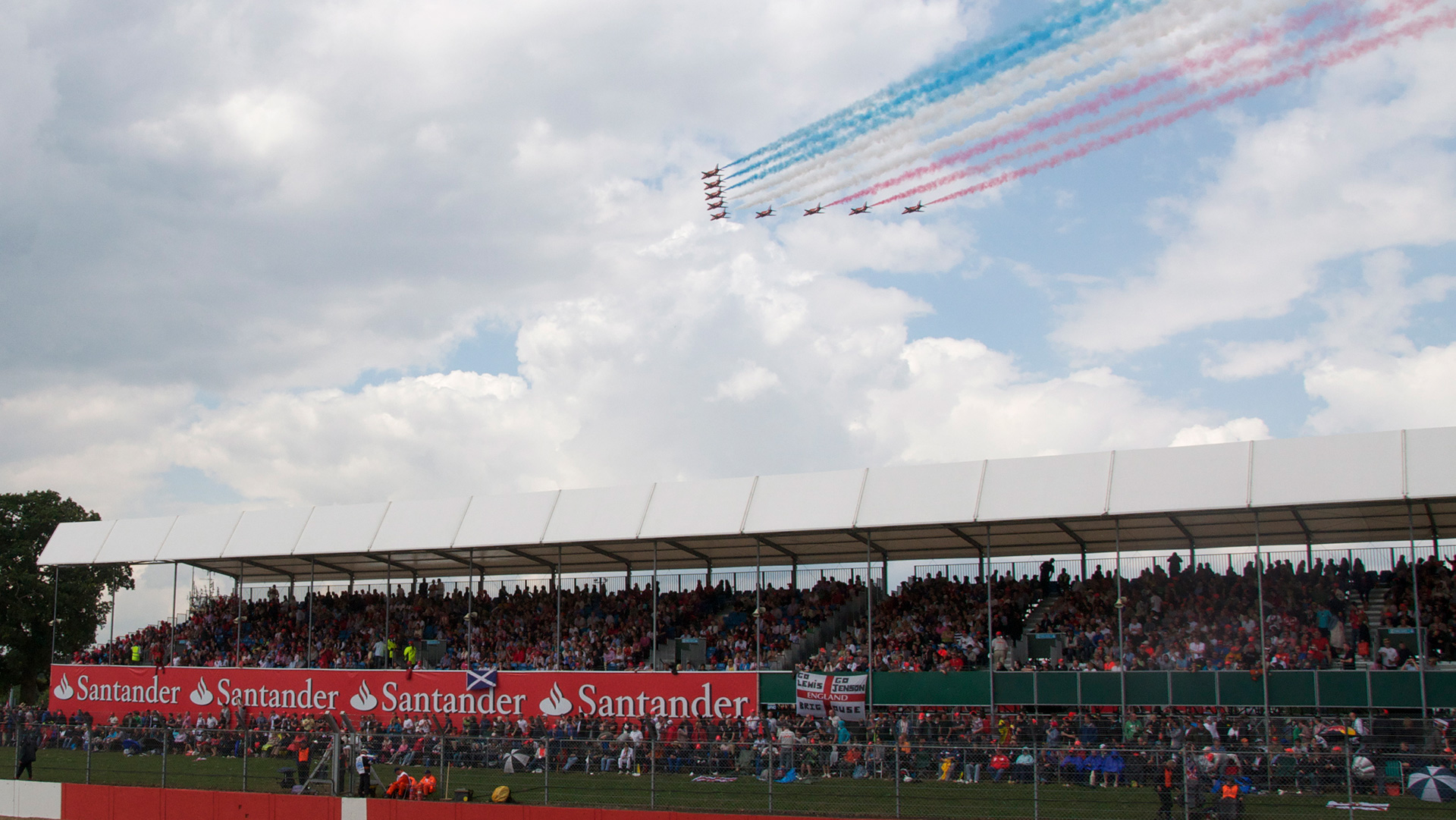 The locations and events across the UK that the Red Arrows will appear at this year have been revealed, with the Royal Air Force Aerobatic Team performing displays on 50 occasions this summer.
And there will be new faces in the display team this year after the retirement of Squadron Leader and Red 9 pilot Steve Morris following the conclusion of the 2021 season.
Jon Bond, a Red Arrows veteran, was also due to retire alongside Steve Morris, but after Flight Lieutenant Damo Green announced his withdrawal from the team due to family circumstances, Bond agreed to rejoin the Red Arrows as pilot of Red 8.
As well as the returning Squadron Leader Bond, there are also three new faces in the team for 2022, in the form of Flight Lieutenants Stuart Roberts and Patrick Kershaw, as well as Squadron Leader Graeme Muscat.
The trio will be flying Reds 2, 3 and 10 respectively on this year's sorties, with the first appearance set for the beginning of June.
The first display of the season will be on June 2 at the Midlands Air Festival, appearing at 50 different dates across the country before rounding off the national tour at the Great North Run on September 11.
In between then will be appearances at the Formula One British Grand Prix at Silverstone, as well as the Isle of Wight Festival, the Isle of Man TT, and various air shows.
The released list does not include flypasts, and overseas dates will be released in due course, with the Reds again expected to represent Lincolnshire and Great Britain across the world this year.
Each year the team changes its aerobatic displays, and over the off-season months the pilots have been hard at work developing new synchronised moves to wow audiences.
The full list for the Red Arrows schedule is as follows, and to find information about each event, visit the RAF website and follow the dedicated links:
June 2 and 3 – Midlands Air Festival
June 3, 4 and 5 – English Riviera Airshow (Torbay)
June 7 – Isle of Man TT
June 11 – Teeside Airshow
June 12 – Cosford Airshow
June 17 – Isle of Wight Festival
June 23, 24 and 26 – Goodwood Festival of Speed
June 24 – Headcorn Airshow
June 25 – Scarborough National Armed Forces' Day
June 25 – Cleethorpes National Armed Forces' Day
June 26 – West Air Festival (Weston-super-Mare)
July 2 and 3 – Wales National Airshow (Swansea)
July 2 – Teignmouth Airshow
July 3 – Silverstone (British F1 Grand Prix)
July 9 and 10 – Southport Airshow
July 15, 16 and 17 – Royal International Air Tattoo
July 20 – Peterhead (Scottish Week)
July 23 – The Making Waves Festival (Irvine, Scotland)
August 10 – Falmouth Week
August 13 – Whitby Regatta
August 13 and 14 – Blackpool Airshow
August 17 – Cromer Carnival
August 18, 19, 20 and 21 – Airbourne (Eastbourne International Airshow)
August 21 – Folkestone Air Display
August 25 and 26 – Clacton Airshow
August 26 – Sidmouth
August 27 and 28 – Rhyl Airshow
September 1, 2, 3 and 4 – Bournemouth Air Festival
September 8 – Guernsey Air Display
September 9 – Jersey International Air Display
September 10 – Causeway International Airshow (Portrush, Northern Ireland)
September 11 – Great North Run