Skegness keeps it cool with new ice bar experience
The UK's only all-year-round ice bar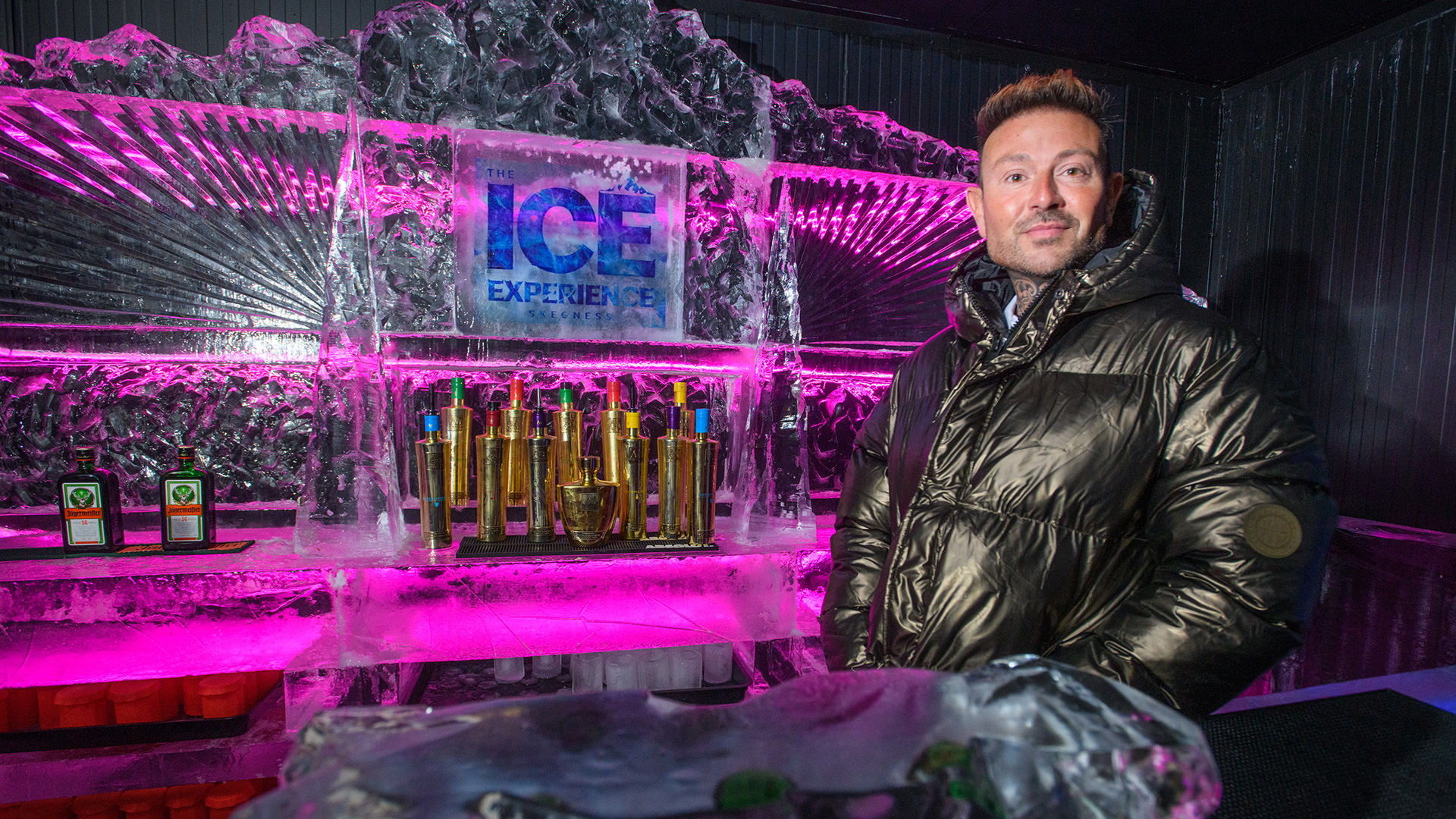 A new ice bar which is the only one of its kind in the UK is ready to wow Skegness visitors when it officially opens this weekend.
The Ice Experience opens on Saturday, July 23 inside The Hive, a large nightclub complex on Grand Parade — and The Lincolnite went for a sneak preview on Wednesday.
It is a -10℃ bar boasting 4D effects, sculptures, a frozen throne and various sections such as an ice cave, log cabin bar, and ski lift seating areas.
Visitors can also enjoy a pre-show storyline on arrival to the bar, put together by a creative team behind major works such as Game of Thrones and Disney's Frozen the Musical.
It is just the latest in a long line of eye-catching ventures made by The Hive in recent years, including the opening of a new live music venue called The Warehouse and being one of just two places on earth to feature a Lamborghini inside a bar.
Previews have been taking place throughout the week in anticipation of the grand opening, which proved timely as the UK recorded the highest temperatures in the country's history during the recent heatwave.
The owners are said to be "overwhelmed" with the feedback and reactions from those who were invited to the preview events, and hope it proves to be the "coolest place in Skegness."
Tickets are available to pre-book from the Ice Experience website from £19.45.
See more of The Lincolnite photographer Steve Smailes' pictures at The Ice Experience below: