March 3, 2023 10.00 am
This story is over 8 months old
Man given lifetime award for rescuing world's oldest steam excavator
The Ruston was underwater for 47 years, until Ray Hooley saved the day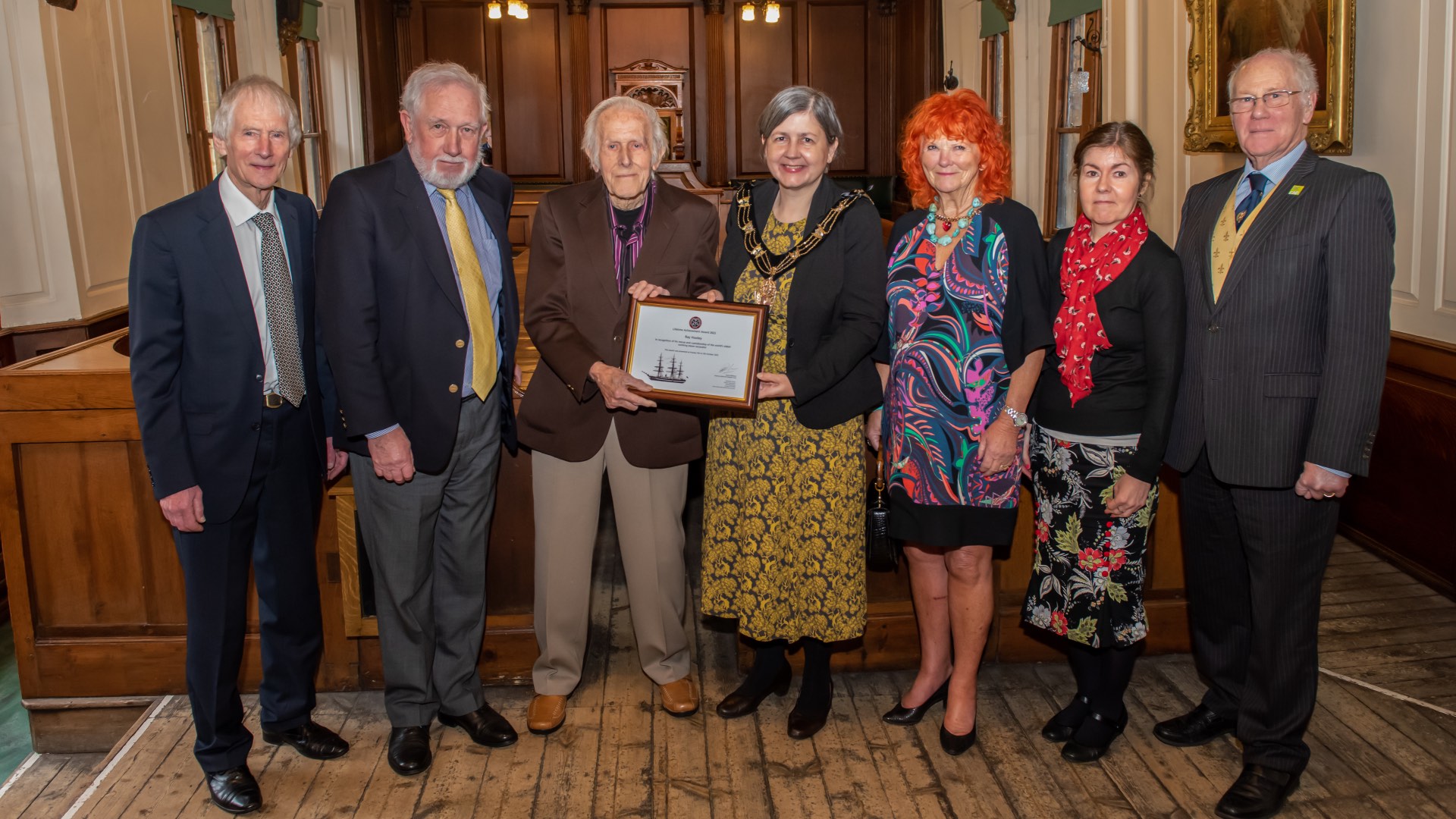 The man who 'rescued the Ruston' has been recognised with a lifetime achievement award.
Ray Hooley recovered the world's oldest working steam excavator which had been sat underwater for decades.
The 95-year-old accepted a lifetime achievement award from the National Transport Trust at the Guildhall in Lincoln on Tuesday, February 28 – with the Mayor of Lincoln in attendance to hand over the honour.
Ray wrote his name in the history books back in the 1970s, when he set about recovering a 48-tonne steam navvy from 25-foot deep water in Bedfordshire.
The Blue Lagoon at Arlesey was formally a chalk quarry before it was shut down in the 1930s during the Great Depression, and the Ruston excavator had been left at the bottom of a pit which became submerged in water over the years.
The 48,000kg machine was built in Lincoln in 1909 by Ruston, Proctor & Co, and in October 1977 it was hauled out of the Blue Lagoon – after 18 months of planning.
Ray got the help of various companies and manpower to lift the Ruston out of the water, and it has since returned to action thanks to Heritage Lottery funding – making it officially the world's oldest working steam excavator.
President of the National Transport Trust, Lady Judy McAlpine, was at the Guildhall for the presentation, describing Ray's tireless work over the years as "amazing".
Cllr Rosanne Kirk, the Mayor of Lincoln, praised Ray for his spirit and perseverance.
He told how the local sailing club didn't want the object to be removed because the jib of the machine was used as a marker for their sailing races.
The remarkable story of Ray's mission to save the Ruston is the subject of a documentary film by Lincoln-based filmmakers Blow by Blow Productions, titled The Ruston in the Blue Lagoon.
This award on behalf of the National Transport Trust is not the first time that Ray Hooley has been recognised with an honour in Lincoln's Guildhall.
Back in 2017, he was given the prestigious Lincoln Civic Award for his role in saving the city's industrial history for generations to come.
---
MyLocal Lincolnshire is the new home of The Lincolnite. Download the app now.