November 30, 2018 5.49 pm
This story is over 37 months old
Behind bars: Lincolnshire criminals locked up in November
It included a former town councillor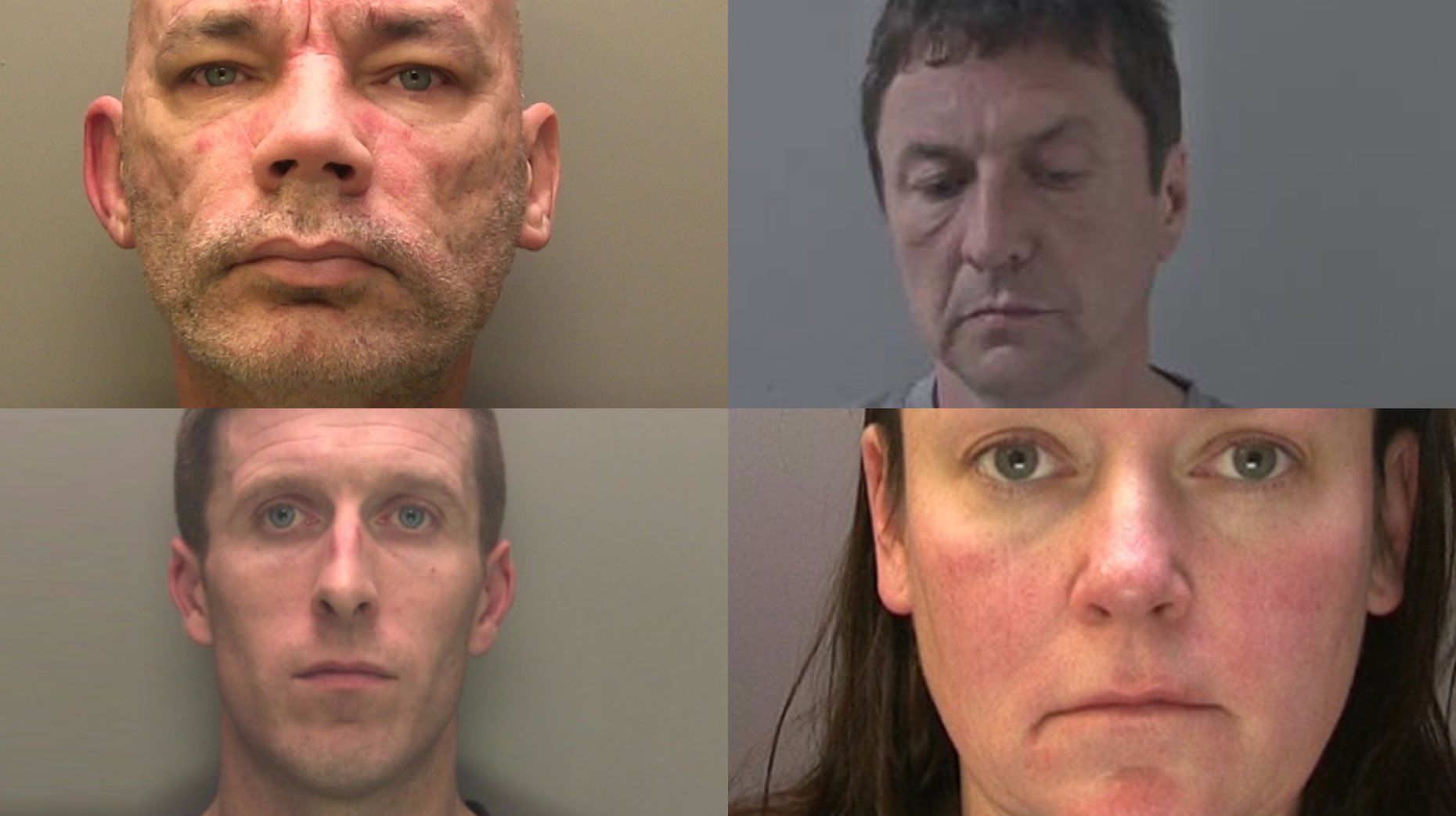 A man who slit the throat of a teenage salesman in a chilling attack and a former town councillor embroiled in a drug dealing chain were among those thrown in jail across the county in November.
Here's a summary of notable court reports this month:
---
Colin Clarkson
Colin Clarkson, 51, of Heneage Road in Grimsby was jailed for 10 years and eight months after slitting the throat of a teenage salesman in a chilling attack outside an Asda supermarket in Grimsby.
During the attack he whispered 'random murder' into his victim's ear and he will serve an extended five years on licence after his release. After the attack Clarkson calmly walked into the fruit and veg section of the supermarket and sat down on the floor to eat a punnet of raspberries. Luckily the victim survived.
---
Sharon Hopkinson
Former Gainsborough town councillor Sharon Hopkinson was jailed for three years and six months for her part in a drug dealing chain in Lincoln.
Hopkinson, 45, of the White Hart Hotel in Gainsborough had already surrendered her alcohol licence for the venue and stepped down from her role on the council after she was convicted as part of a conspiracy to supply heroin and cocaine earlier this year.
---
Lincoln drug gang
Seven people, including Sharon Hopkinson, were jailed for a total of over 47 years after being found guilty of a conspiracy to supply heroin and cocaine in Lincoln.
Police action was carried out in various locations including Lincoln's High Street and Portland Street.
The conspiracy centred around a property in the Bailgate area of the city, which was being used to prepare significant quantities of Class A drugs for onward sale in Lincoln.
The other six sentences were as followed:
Norman Foreshaw, 39, of White Hart Hotel, Gainsborough was jailed for 16 years.
Roger Bayes, 48, of Keddington Avenue, Lincoln was jailed for 12 years.
Charlie Murray, 28, of Washington Street, Hull was jailed for four years and seven months.
Elon Williams, 24, of Washington Street, Hull, was jailed for four years and seven months.
Robert Sharpe, 50, of Greetwell Gate, Lincoln, was jailed for three years and 10 months.
Dwan Fowler, 31, of Jarvis Close, Lincoln, was jailed for two years and seven months.
James Hewitson, 36, of Newark Road, Lincoln, who was found guilty at Nottingham Crown Court on September 11, will be sentenced at a later date.
---
Samuel Warner
Samuel Warner, 46, from Lincoln was jailed for two years for offences against minors after being filmed by a group of so-called paedophile hunters. 'Hunter group' Justice4Kids claimed to have posed as young girls in order to bait Warner online.
A video in which a group appear to confront him near to the Lincoln city centre police station has been viewed more than 26,000 times on Facebook. In the video, Warner is accused of arranging to meet with what he believed to be a minor and sending images. He tells them he "doesn't know why" he exchanged messages.
Warner will also be subject to a 10 year Sexual Harm Prevention Order and have to sign the sex offenders register for 10 years.
---
William Gaskin and Riley Smith
A 42-year-old Lincolnshire man was one of two people jailed for over three years for property repair scams targeting elderly and vulnerable victims.
William Gaskin, of Rose View Drive Travellers Site in Holbeach and Riley Smith, 42, of Sunrise Meadow Travellers Site, Needingworth Road, Bluntisham, Cambridgeshire pleaded guilty to conspiring to defraud elderly and vulnerable victims.Both Smith and Gaskin were jailed for three years and nine months.
---
James Quantrill
James Quantrill was jailed for four years after seeing fire to his girlfriend's flat after she told him their relationship was over. Quantrill, 28, of Willesby Road, Spalding, admitted a charge of arson being reckless as to whether life was endangered as a result of the incident at Ms Parsons' flat on September 2 this year.
The court was also told that Quantrill was given a five year sentence at Nottingham Crown Court in January 2008 for manslaughter following an incident when he was 16. Quantrill and another teenager kicked and burned a helpless 27-year-old man before throwing him into the River Welland in Spalding.
---
Michael Bradbury
An uninsured motorist who seriously injured three cyclists when he fell asleep at the wheel has had his jail sentence cut by nine months. Michael Bradbury, 30, was jailed for 45 months earlier this year after a court heard how he drove off without helping the riders despite knowing "he had hit something".
Among his victims was Colchester dentist Bill Tweddell, 58, who was immediately knocked unconscious and suffered multiple injuries in the collision which left him paralysed and wheelchair bound. A later hearing at Lincoln Crown Court was told on Monday, November 5 that the prison guidelines used to sentence Bradbury, from Sleaford, were too high. The sentence was then reduced from 45 months to 36 months.
---
Andrew Hurns and Lucasz Orywal
Two Nottinghamshire men who caused the death of a pregnant mum from Bradford after towing an unroadworthy van for 27 miles through Lincolnshire have had their jail sentences cut by five months. Lukasz Orywal, 32, and Andy Hurns, 28, towed the unroadworthy van before losing control of the vehicle in a crash which killed 26-year-old Aneta Zdeb on the A17.
Orywal and Andy Hurns had each been jailed for three years and nine months earlier this year after they both admitted causing the death of Aneta Zdeb by dangerous driving. However, a hearing at Lincoln Crown Court on Tuesday, November 6 was told both men were entitled to full credit for their guilty pleas. The original sentence for both men was reduced to three years and four months.
---
Neil Amess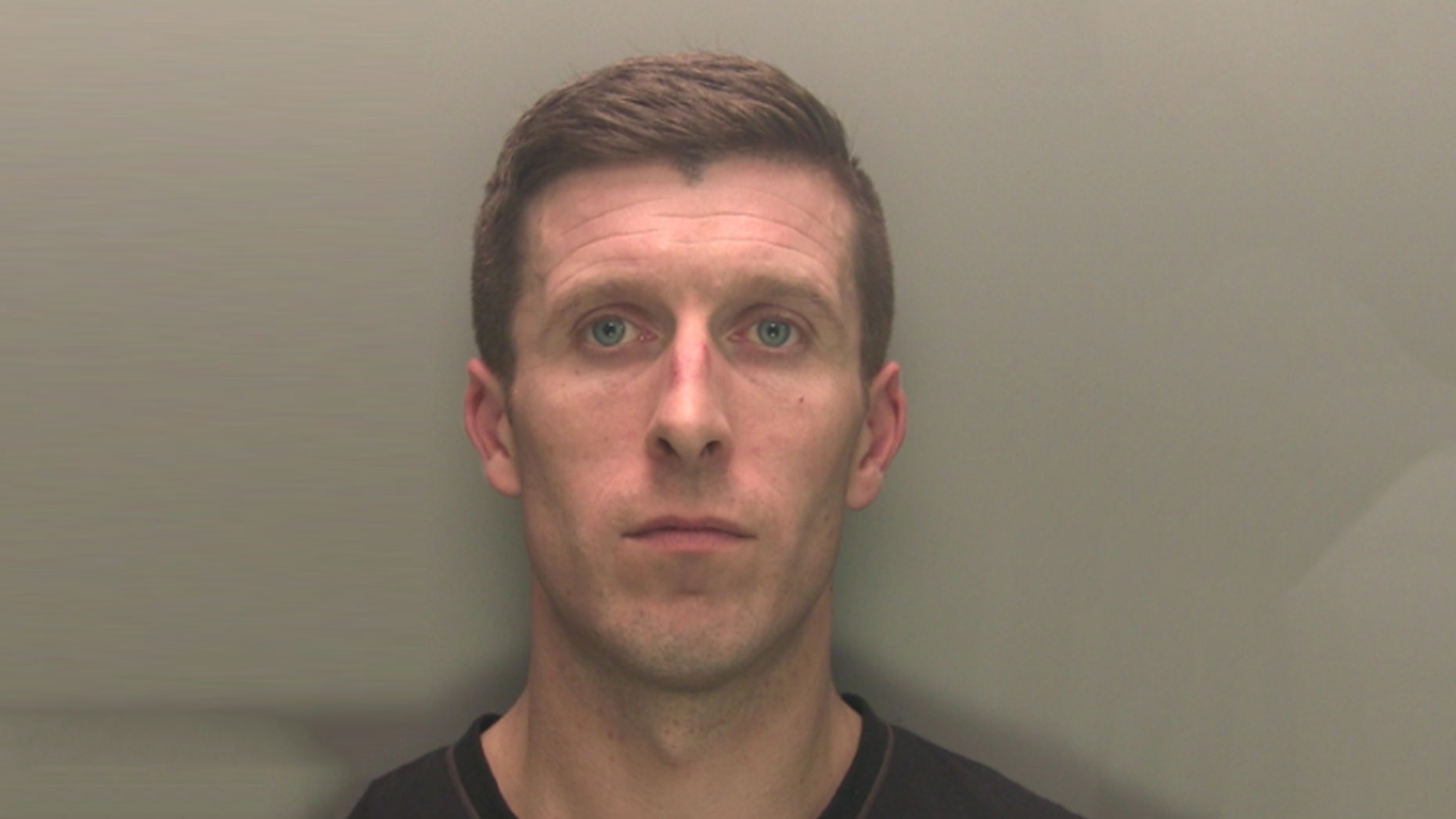 Neil Amess, 34, of Gaunt Close in Spalding was jailed for five years for committing sex offences against two 15-year-old girls. He pleaded guilty to charges involving one of the girls of sexual activity with a child, meeting a child following sexual grooming and sexual communication with a child.
He sent sexually explicit messages to the girls and met up with them. He went on to give them alcohol after taking them back to his flat in Spalding and subsequently had sex with one of them. He also admitted a charge of sexual communication with the second 15-year-old girl.
He was given an extended licence which means he will be at risk of being returned to prison for five further years after his initial sentence expires. He was placed on the sex offenders' register for life and given an indefinite sexual harm prevention order.
---
Alex Cawood-Charlton
Alex Cawood-Charlton, 26, has been jailed for 18 months after being arrested by armed police on the University of Lincoln campus back in May. He was also among four sentenced in relation to an armed burglary in Worksop.
Porcher Toynbee, 22, knew the victim of the robbery and made arrangements to visit him – but instead of making a friendly house-call she brought three masked men with weapons. The victim suffered what is believed to be an axe injury in the incident in Norfolk Street in Worksop, at around 9pm on May 14 2018.
His injuries included a 10-inch gash to his head and a fractured eye socket. The investigation later led detectives to identify Toynbee's boyfriend Aaron Meehan, 37, and friend Cawood-Charlton as two of the three masked men. Toynbee's father Alan O'Neil, 45, was identified as being involved in plotting the robbery.
Meehan, of Wiltshire Road, London, was jailed for four years
Toynbee, formerly of Bawtry Close, Lincoln, was sentenced to three years
O'Neil was jailed for two years
---
Jason O'Keefe
Jason O'Keefe, who was one of five men involved in a raid on a charity shop in Bourne, was jailed for two years.
O'Keefe, 39, of no fixed address, admitted burglary as a result of the incident at the Barnado's shop on September 7 this year.
---
Sebastian Mocny
A burglar who raided the home of a disabled 90-year-old woman as she slept has been jailed for 12 months. Sebastian Mocny smashed a kitchen window to get into the property on New Hammond Beck Road, Boston, and went on to search rooms in the house.
Mocny, 37, of Paddock Grove, Boston, admitted burglary on the night of July 16-17. He asked for a further offence of burglary of the Black Sluice Centre in Boston to be taken into consideration.
---
Jake Coyle
A Lincoln woman "feared for her life" when her former partner broke into her home and attacked her. Jake Coyle, 27, of Hamilton Road, Lincoln was the subject of a restraining order when he turned up at her home on the Ermine West estate.
His former partner, Whitney Swann, refused to let Coyle into her home on a Sunday night but he put a slab through the rear lounge window. Coyle admitted assaulting Ms Swann and causing her actual bodily harm, breach of a restraining order and damaging property as a result of the incident on September 23.
He also admitted two charges of common assault to police officers. As a result, Coyle was jailed for 30 months and given a five year restraining order banning him from contacting Ms Swann.
---
Jack Harrison
Jack Harrison, 19, from Top Road in Winterton was jailed for 10 months after committing a series of offences on the day of a Scunthorpe United game earlier this year. Harrison was sentenced for ABH, throwing a flare and exposure for offences committed on Tuesday, May 1 when Scunthorpe were playing Plymouth Argyle at home.
He assaulted a man from Devon in a McDonald's restaurant, which resulted in the victim needing 22 stitches to his face and being concussed for a number of hours. Harrison bragged on social media about what he'd done which was picked up by Humberside Police's colleagues at Devon and Cornwall Police.
A subsequent investigation led to Harrison being arrested in August. He has been jailed for ten months, been given a six year football banning order with full conditions, and in addition has been put on the sex offenders register for exposure.
---
Jonathan Davies
Jonathan Davies, 43, of Freer Gardens in Louth was jailed, as well as being disqualified from driving for 12 months, after his aggressive driving put others on the road in danger. Davies was charged with dangerous driving on January 20, 2017 after an incident on the A16 between North Thoresby and Holton Le Clay.
He was driving a green VW Golf at the time and overtook another motorist at North Thoresby, but then pulled up and slammed on his brakes in the middle of the A16 causing the car he'd been following and all other traffic to come to a complete stop. He then jumped out of his car and verbally abused the victim.