December 31, 2019 12.57 pm
This story is over 28 months old
Behind Bars: Longest jail sentences in Lincolnshire in 2019
Several horrific cases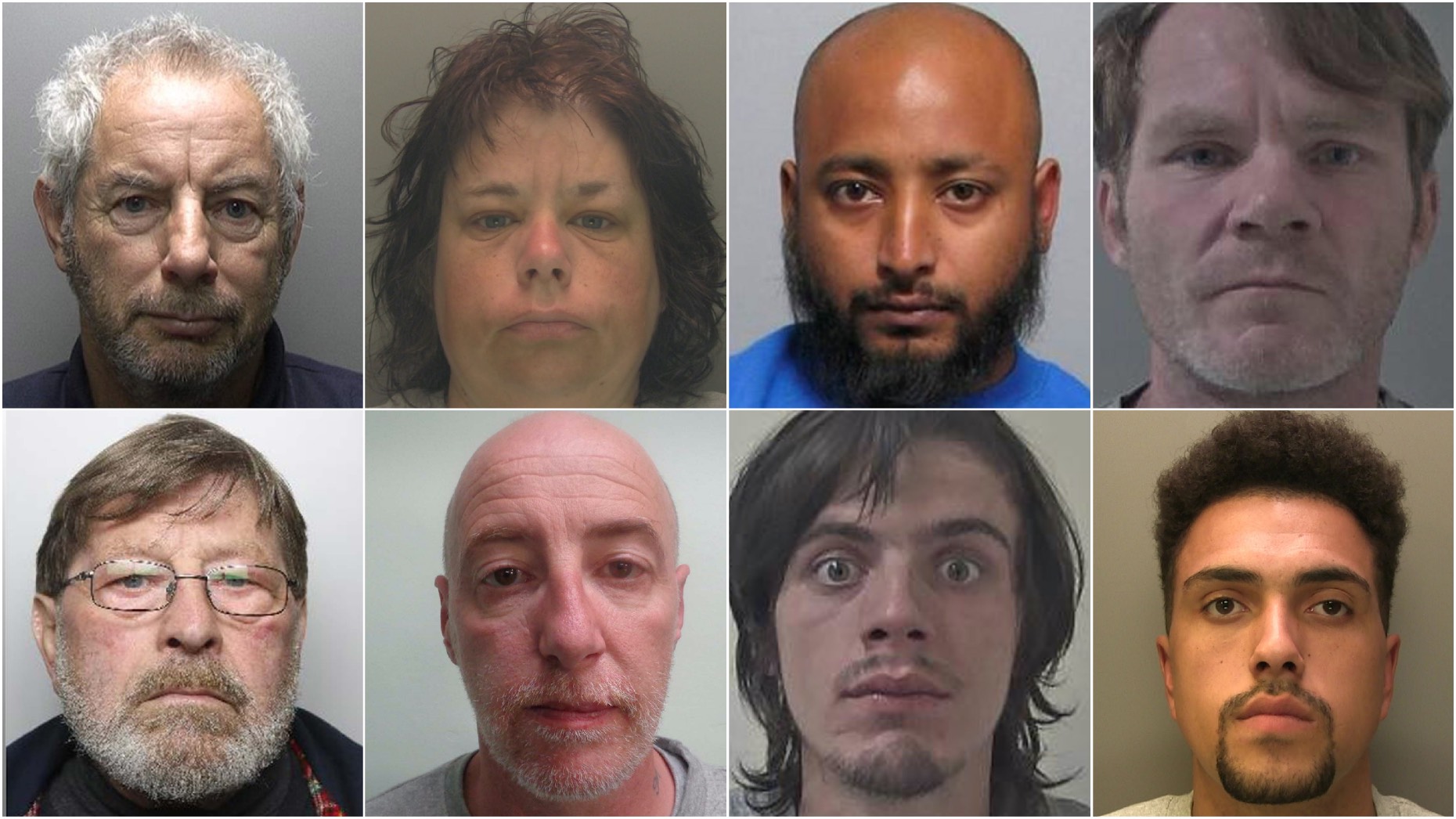 A former sports coach who sexually abused five teenage boys, an inmate producing makeshift weapons in attempts to kill two prison officers and a fellow prisoner, and a man who carried out the brutal machete murder of a dad-of-three, were among those given the longest jail sentences in 2019 in Lincolnshire.
Here's a summary of court reports of the longest sentences from Lincolnshire Reporter and The Lincolnite this year:
---
Aklakur Rahman
An inmate who made makeshift weapons in attempts to kill two prison officers and a fellow prisoner was given life sentences for the violent attacks.
Aklakur Rahman was handed in a life sentence for each attempted murder, as well as five years for the GBH, all to run concurrently. It will be 13 years before he is eligible for parole.
---
Dylan Lamb
A man who 'grossly abused his position of trust' as a sports coach, sexually abusing five teenage boys, was found guilty of a catalogue of historic sexual offences and jailed for 30 years.
Dylan Lamb, 72, of Scawby, North Lincolnshire, was found guilty of the following offences: eleven counts of indecent assault, five counts of indecency with a child and five counts of other additional sexual offences. The victims were all aged between 13 and 17, or below, when the abuses occurred.
---
Kieran Walker
A man who carried out the brutal machete murder of dad-of-three from Gainsborough was jailed for a minimum of 28 years.
Kieran Walker, 23, from Doncaster, attacked Jordan O'Brien, 25, in Scampton Way in Gainsborough on March 27 with such force that he almost severed one leg and left the other leg so badly damaged it had to be amputated at the knee. He later died in hospital.
---
Michael Brian Hayes
A 65-year-old man from Stamford, who carried out a campaign of sexual abuse against three children, was jailed for 24 years. He must also serve an extended licence period of two further years following his release from jail.
Michael Brian Hayes was convicted of 18 sexual offences, including six charges of rape. The offences occurred over an eight year period between 2008 to 2015.
---
Dariusz Kackowski and Mariusz Skiba
Two men were sentenced to a combined 37 years in prison for a man's brutal murder in a Boston car park.
Mariusz Skiba and Dariusz Kaczkowski had argued with Przemeslaw Cierniak on the morning of January 10, 2019 after the victim asked them for £1.
Kaczkowski, 33, of Woodville Road, Boston, who stabbed Cierniak to death, was ordered to serve a minimum sentence of 23 years before parole. Skiba, 32, of no fixed address, who joined the attack by ferociously kicking and punching him, was ordered to serve 14 years.
---
Craig Whittle
A 45-year-old man from Grimsby was jailed for life over the murder of Shaun Lyall in Cleethorpes.
Craig Whittle murdered Shaun, 47, at a house on Sidney Street on July 17, 2018. Whittle also pleaded guilty to perverting the course of justice in connection with the murder, as well as possession of a knife and drugs with intent to supply.
A jury at Hull Crown Court found Whittle unanimously guilty to all charges and Judge Paul Watson QC sentenced him to life.
---
Dion Hendry
Dion Hendry was sentenced to life in prison for the murder of Raymond Ward, 51, after inflicting 57 horrific injuries on his victim over the disappearance of two bags of heroin.
Hendry, 24, of no fixed abode, was given a sentence with a minimum of 18 years after the victim's body was found in a disused local authority building on Cliff Gardens in Scunthorpe.
---
Andrew Highton
A 51-year-od man from Bulwell in Nottingham was jailed for life after brutally beating his partner to death on her birthday.
Andrew Highton was convicted of murdering Linda Treeby on May 29 and ordered to serve a minimum of 18 years in prison before he can be considered for parole.
Highton punched, kicked and stamped on her and smashed a heavy glass ashtray into her face. He then left her dying on the floor lying in a pool of blood and walked off to a relative's home nearby.
---
Edward Church
Edward Church was jailed for 17 years after he admitted sexually abusing three young girls.
Church, 68, of Crowland, raped one of his victims in a car when she was just 12 years old, which occurred 10 years ago. He also admitted seven charges of indecent assault on two other young girls. Those incidents occurred in the early 2000s when Church was living in a village between Sleaford and Grantham.
---
Trio brutally beat robbery victim
Three men who viciously attacked a 65-year-old man in his own home were sentenced to a combined total of nearly 40 years in prison.
Borge Bradwell, 40, and Daniel Charnock, 38, both of Grimsby, were sentenced to 16-and-a-half-years in prison. They walked in the house and demanded money from the victim and when he didn't hand any over they hit him with a baseball bat. The man fell to the floor and they continued to kick him causing serious abdominal injuries.
A third man – Gavin Dyball, 35, was with the pair before they broke into the house. He was seen standing as a lookout on the street whilst the attack was happening. He was sentenced to five years and 10 months in prison for his involvement.
---
Lincolnshire woman with longest sentence – Alison Skingsly
Alison Skingsly was the woman with the longest jail sentence from the court reports covered in Lincolnshire Reporter and The Lincolnite in 2019.
The 43-year-old from Spalding killed her partner Kevin Nix, 46, when she drove for 200 metres with him clinging to the bonnet of her car before braking sharply.
A jury rejected her defence and found her guilty of manslaughter after hearing Skingsly became convinced her partner was flirting with another woman in the Crowland pub where they were drinking.
---
Jailed in 2019 – monthly round-ups