February 26, 2020 1.19 pm
This story is over 22 months old
Lincoln plunged into traffic chaos with bypass and roadworks delays
Long delays, not only at rush hour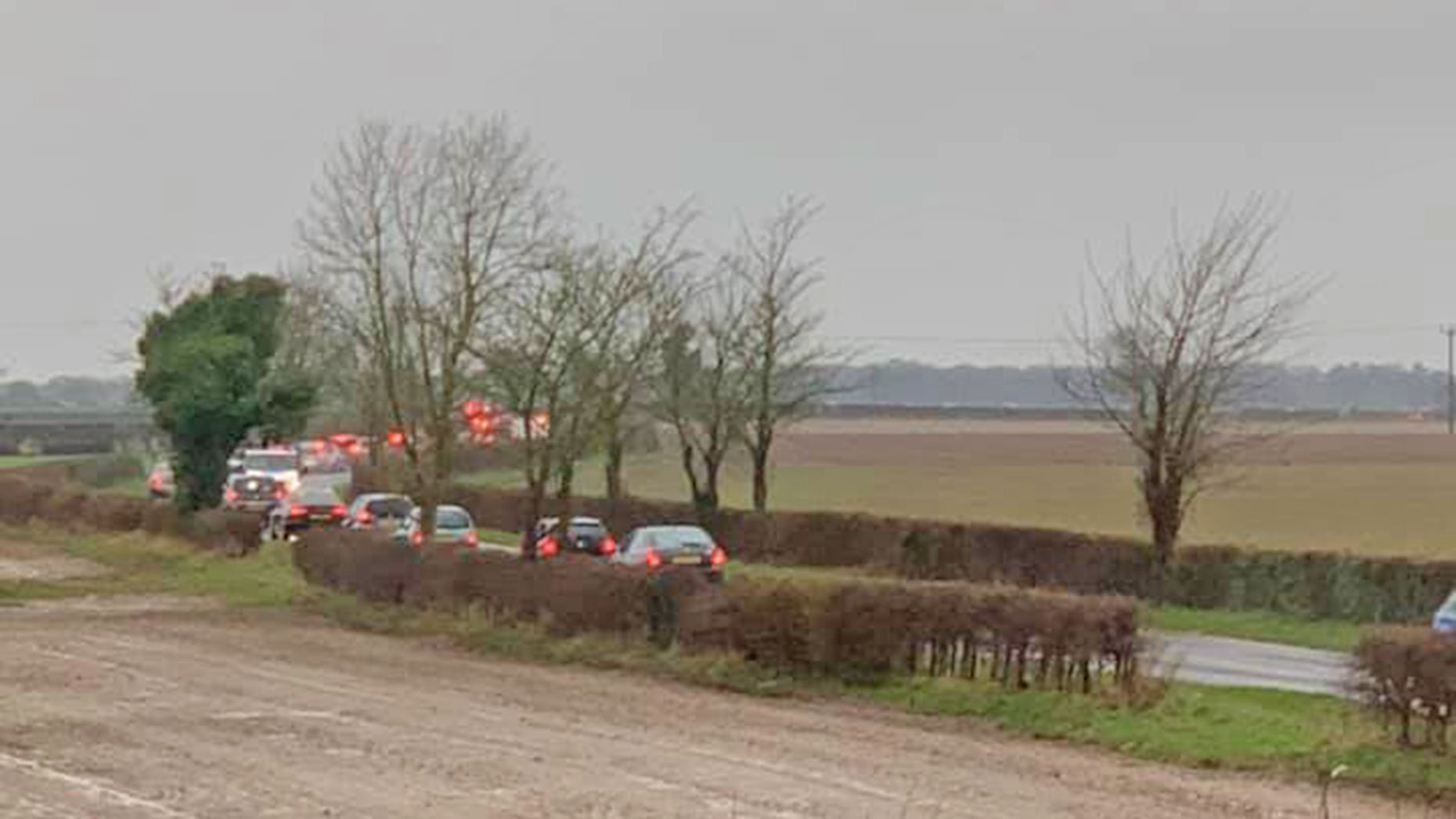 Lincoln has been suffering from traffic chaos this week as bypass works and other road projects continue to cause problems for people travelling in and around the city.
Commuters on Monday morning faced three-mile long queues into Canwick Road and rush hour traffic on Tuesday evening was particularly bad — and it shows no sign of ending with several projects still underway in Lincoln.
Lincoln Eastern Bypass works
Hawthorn Road
Hawthorn Road was closed on January 27 with a diversion route in place via Bunkers Hill / A158 / Kennel Lane, and vice versa.
In addition, the Hawthorn Road/St Augustine Road junction full closed on February 3 and will remain so until April 9, with a local diversion in place.
Washingborough Road
Drivers in the south of Lincoln face up to five months of disruption after Washingborough Road closed on February 17.
The road closure is from the entrance of the Anglian Water compound in the west to the rail bridge, just past the bypass site. The county council is also trialing temporary traffic signals at Heighington Road's junction with Canwick Hill.
Motorists in Lincoln had a long drive into the city during the morning of Monday, February 24 as three-mile tailbacks formed at rush hour on Canwick Hill.
A15 Sleaford Road
The A15 Sleaford Road will now be closed over weekends, spread over two months, to allow for works on a new Eastern Bypass roundabout.
Lincolnshire County Council has put in a 14-mile-long diversion through the A607 Lincoln Road and B1178 White Lane.
Meanwhile, early works began earlier this month ready for the construction of a roundabout at an A46 crash hotspot.
Brayford Way bridge and Campus Way ramp will both need to close during the evenings for two weeks.
These roadworks are also impacting on Lincoln traffic:
A1192 Tritton Road
Anglian Water are laying 22 metres of new water main for the Westbrooke close development.
Two-way signals are already in place and the works are due to be completed on March 6.
Boultham Park Road
Western Power Distribution are currently carrying out roadworks from the junction of Rookery Lane to Boultham Park Road, which appears to be causing bad rush hour delays in the evening.
Multi-way traffic signals are in place for the works, which started on February 24 and is due to be completed on March 2.
Birchwood Avenue
A lane closure has been in place since February 10 while Cadent carrying out a gas mains replacement.
The works are due to be completed on February 28.
B199,A57 Carholme Road
A new footway construction is underway outside Viking House on Carholme Road. A lane closure will be in place until February 27.
B1273 Ruskin Avenue
Ruskin Avenue footway is being raised by tree roots outside two properties. Multi-way signals will be in place until February 28 and delays are likely.
Waterside South
A diversion route for the closure of Waterside South, Lincoln – Lindum Group is in place until February 28.
Multi-way traffic signals have been in place at Stamp End since October 2019 and are due to remain until April 24, 2020.
Firth Road
A one way system is currently in place on Firth Road for Anglian Water works, meaning drivers cannot access the road from High Street. Instead, people must drive in from Tritton Road.
The closure was initially due to be in place from September 16 for around four weeks, but Anglian Water confirmed the traffic restrictions will remain until the end of April.
Bloxholm Lane, Branston
A road closure will remain in place until June 1, prohibiting all vehicular access other than works traffic. Pedestrians, cyclists and equestrians are also prohibited and a diversion is in place.
Click here for more information about the latest roadworks in and around Lincoln.