May 5, 2021 10.05 am
This story is over 14 months old
Liberal Democrats candidate stands for Lincolnshire PCC
Crime prevention over crime fighting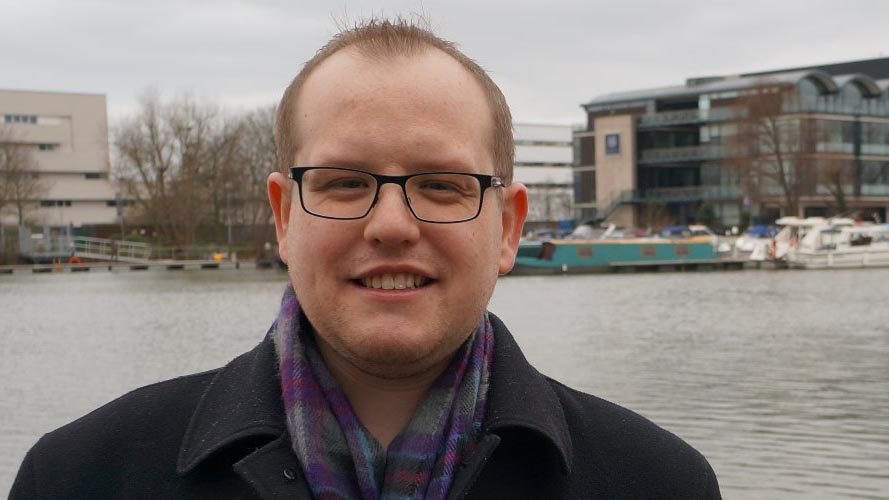 Liberal Democrats candidate and marketing project manager Ross Pepper is fighting for the Lincolnshire Police and Crime Commissioner (PCC) role in the May 6 elections and is putting crime prevention as a top priority.
Ross Pepper said the current "crime and punishment approach doesn't seem to work" and he wants to look at the root causes of crime to prevent it from happening, claiming that "fighting crime when it happens is crucially vital, but crime prevention is equally as, if not more, important as well."
Mr Pepper's other key priorities are fair funding for Lincolnshire Police, a return to community policing, tackling serious crime, support for victims, safer streets and a crackdown on speeding traffic.
The PCC oversees the strategy and finances of the police force, and hires and fires chief constables, who are responsible for daily policing operations. Marc Jones was the second elected PCC of Lincolnshire in May 2016, and the role is paid £65,000 per year.
Ross Pepper is one of five fighting for the role of PCC. Also see interviews with the other Lincolnshire PCC candidates Labour City of Lincoln councillor Rosanne Kirk, Lincolnshire Independent David Williams and Reform UK's Peter Escreet. Incumbent Marc Jones will stand again for the Conservatives.
Mr Pepper pledges to donate £25,000 of his annual salary to charities that focus on crime prevention, similar to Labour PCC candidate Rosanne Kirk who also wants to take the same pay cut.
He says he is qualified for the PCC role because it's an "organisational role, you have to be able to work with others and as a project manager, I'm working with different companies, different people, different stakeholders."
As a PCC, Mr Pepper said: "You have to work with the local authorities, charities, different community groups, it's a combination of conversations to make Lincolnshire a safer place."
Mr Pepper supports having a deputy in the role as "you can't be in two places at once".
In terms of fair funding for the force, he said: "We'll be knocking on the government's door asking for more […] sending emails sending, phone calls, going down there because we desperately need it. Lincolnshire cannot be left behind any longer."
The Liberal Democrat candidate acknowledges the low moral of the force and the "number of mental health calls" they receive and that it "must play on your mind and be very distressing".
"I think we need to pull together, respect our police more and help them as a community effort."
From Lincoln, Mr Pepper has stood in previous elections at district and county level and served as a parish councillor. He has also stood in four parliamentary elections including the 2016 Sleaford & North Hykeham by-election.
More information on Ross Pepper's priorities can be found here.
On Thursday, April 29, The Lincolnite and BBC Radio Lincolnshire held a live debate with the candidates for the Lincolnshire Police Crime Commissioner elections on May 6 on your key policing issues. You can watch here.
Read more about all the other candidates and their priorities. Also see the candidates running for Humberside PCC, which covers Northern Lincolnshire.