November 19, 2021 5.11 pm
This story is over 24 months old
COVID vaccinations open to 2nd doses for 16-17-year-olds and boosters for 40+
Available to book from Monday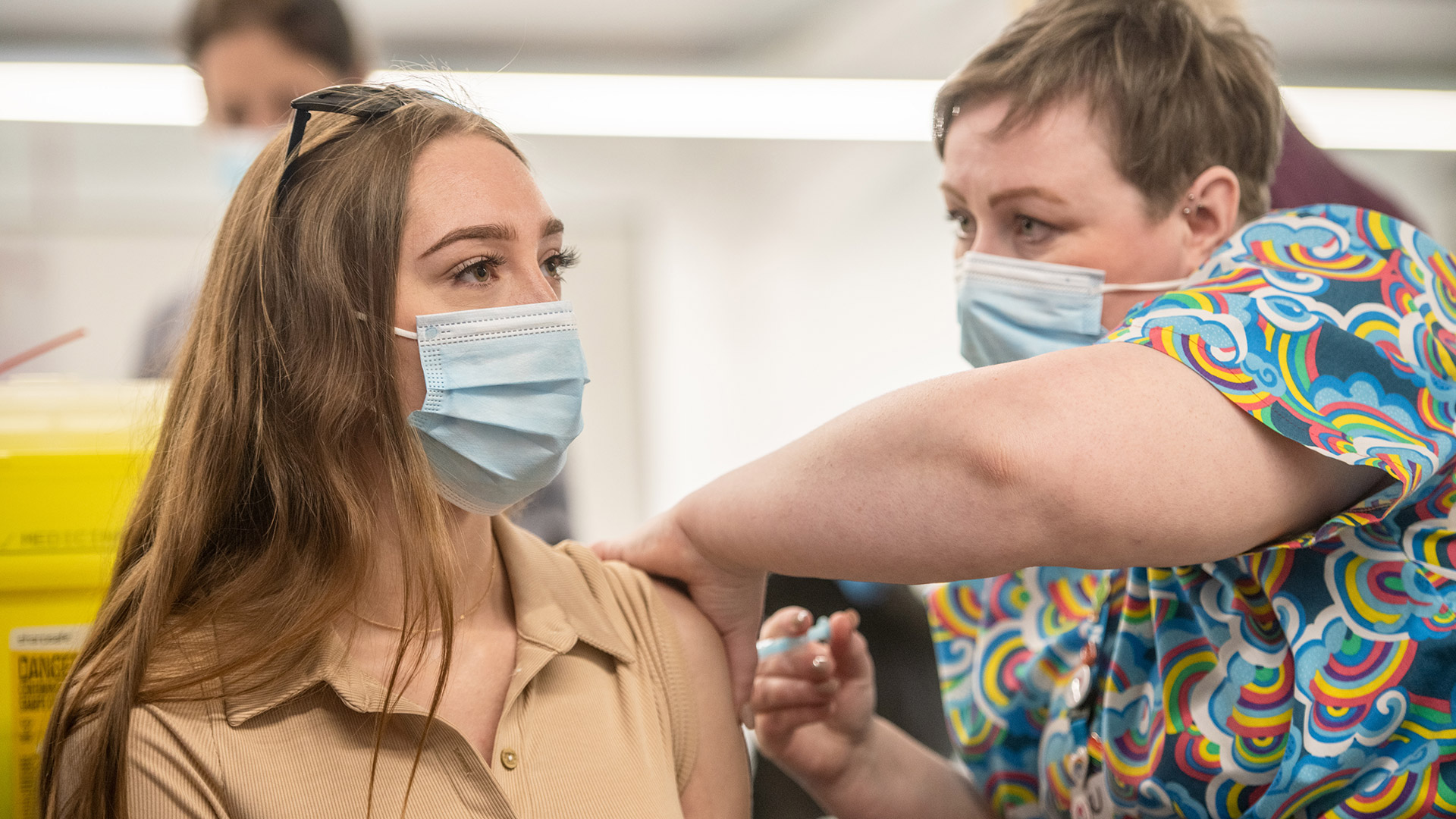 As part of Lincolnshire's next stage of the COVID-19 vaccine rollout, 16 and 17-year-olds will be invited for their second doses, and booster jabs will be offered to people in their 40s.
The government announced this week that all adults aged between 40 and 49 will be offered a COVID-19 booster vaccination six months after their second dose.
As well as this, young people aged 16 and 17 should be offered a second jab according to government guidance, and the national booking system for vaccinations will open up to people that age from Monday, November 22.
It will also be made available for booster jabs for people in their 40s, so long as it has been at least six months since they had their second dose.
For those aged 16 and 17, there must be a 12 week interval between first and second doses, and anyone being vaccinated in school or at one of Lincolnshire's mass vaccination centres is being asked to note if they have had COVID-19 in the last 12 weeks.
If they have, their appointment must be rebooked as per up to dat government guidance, and this advice will be sent to parents and guardians via their child's school.
The school vaccination programme has continued to go from strength to strength, though still over half of Lincolnshire's 12-15-year-olds haven't received their first dose.
As well as this, Lincolnshire Showground is due to temporarily close its vaccine site on the weekend of Friday, November 26 for the return of the Festive Food & Gift Fair, and the testing site will close from Monday, November 22 and Wednesday, November 24 due to road repairs on site.
Rebecca Neno, director of Covid and Influenza vaccination programmes for NHS Lincolnshire CCG said: "Previously only younger people in risk groups were eligible for a second dose, but this has now been extended to 16 to 17 year-olds who are not at risk.
"And as per a change in national guidance, the other key change with this group is that the gap between first and second doses is now 12 weeks.
"With the 40 to 49s it will be possible to book via the National Booking System at five months after your second dose for a booster appointment at six months, exactly as it has been for people aged 50 or over.
"To-date we have delivered more than 179,000 booster doses in Lincolnshire, and people have really responded well to us asking them to book their appointment first, which we are grateful for and will continue to do."