Red Arrows complete training at RAF Waddington ahead of permanent move
They will move to Waddington permanently at end of 2022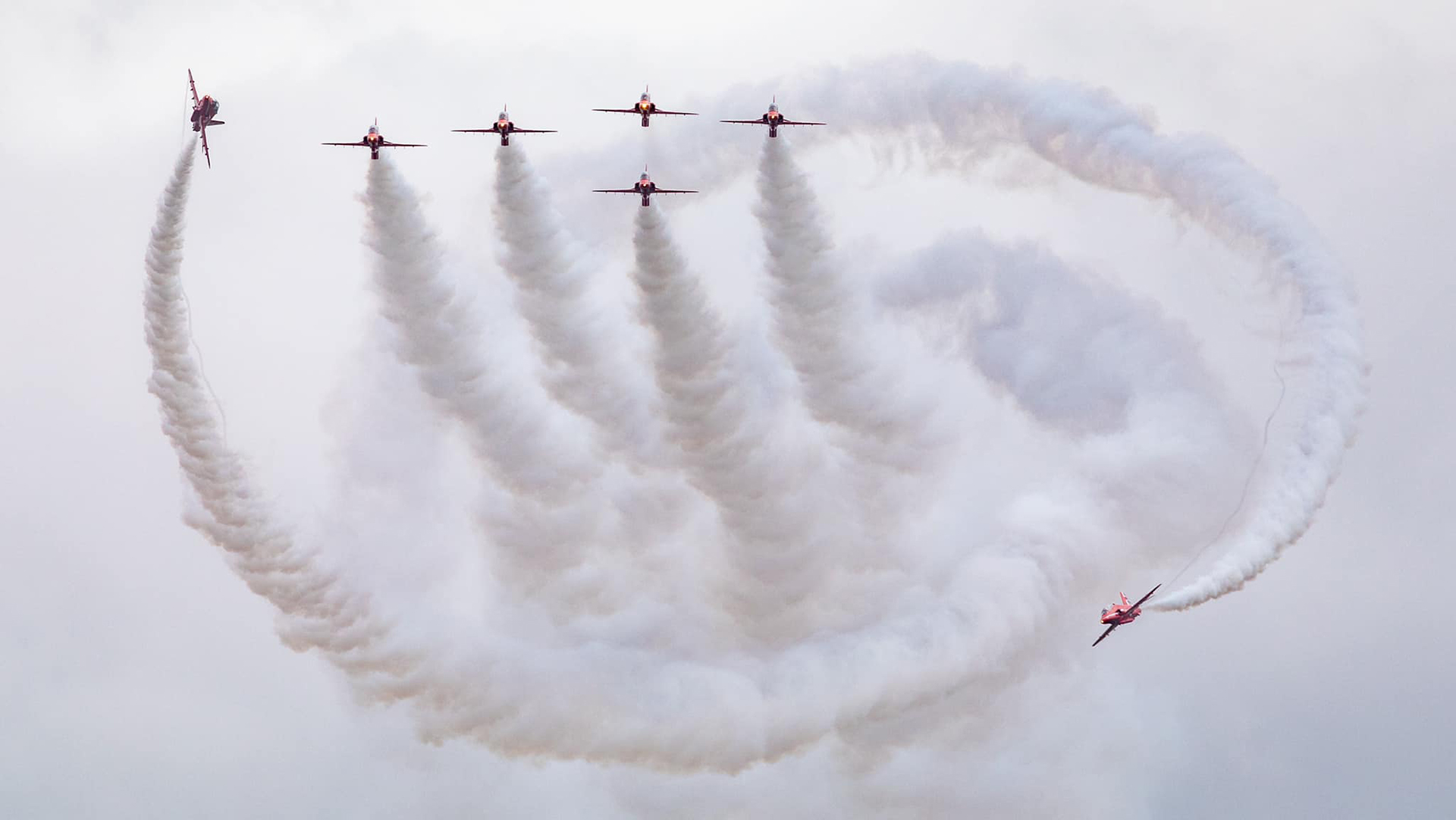 The Red Arrows have enjoyed a two-week training period at their soon-to-be new home RAF Waddington, in a bid to familiarise themselves with their surroundings.
The Royal Air Force Aerobatic Team are preparing for life away from RAF Scampton once the base closes and they move ten miles down the road to RAF Waddington.
RAF Waddington has confirmed it will be welcoming the Red Arrows at the end of 2022, with exciting plans for Scampton potentially on the way in the form of Horizon Park, a commemorative RAF and Dambusters tribute area.
Ahead of that move, the Reds took the time to fly around the vicinity of their future home, spending two weeks training at the base to familiarise themselves to Waddington.
The training period came to an end on Friday, April 8 and was described as "very successful" by both the Red Arrows and the airbase.
A spokesperson for RAF Waddington said: "The training has been very successful for both RAFAT and RAF Waddington personnel who have utilised the opportunity to familiarise themselves with the working practices that will be key for the permanent move of RAFAT to RAF Waddington.
"Both RAFAT and RAF Waddington would like to thank the local community for their ongoing support and we look forward to making RAF Waddington the home of the Red Arrows at the end of 2022."
The Red Arrows posted on social media over the weekend about the training, saying: "A productive training period for the Red Arrows operating in the airspace at RAF Waddington over the last two weeks has now come to a close.
"The opportunity allowed personnel to familiarise themselves with key working practices before the team's move to the station."