December 31, 2019 1.42 pm
This story is over 47 months old
Lights, camera, action! Most watched videos of 2019
Lots of cute animals and genuine acts of kindness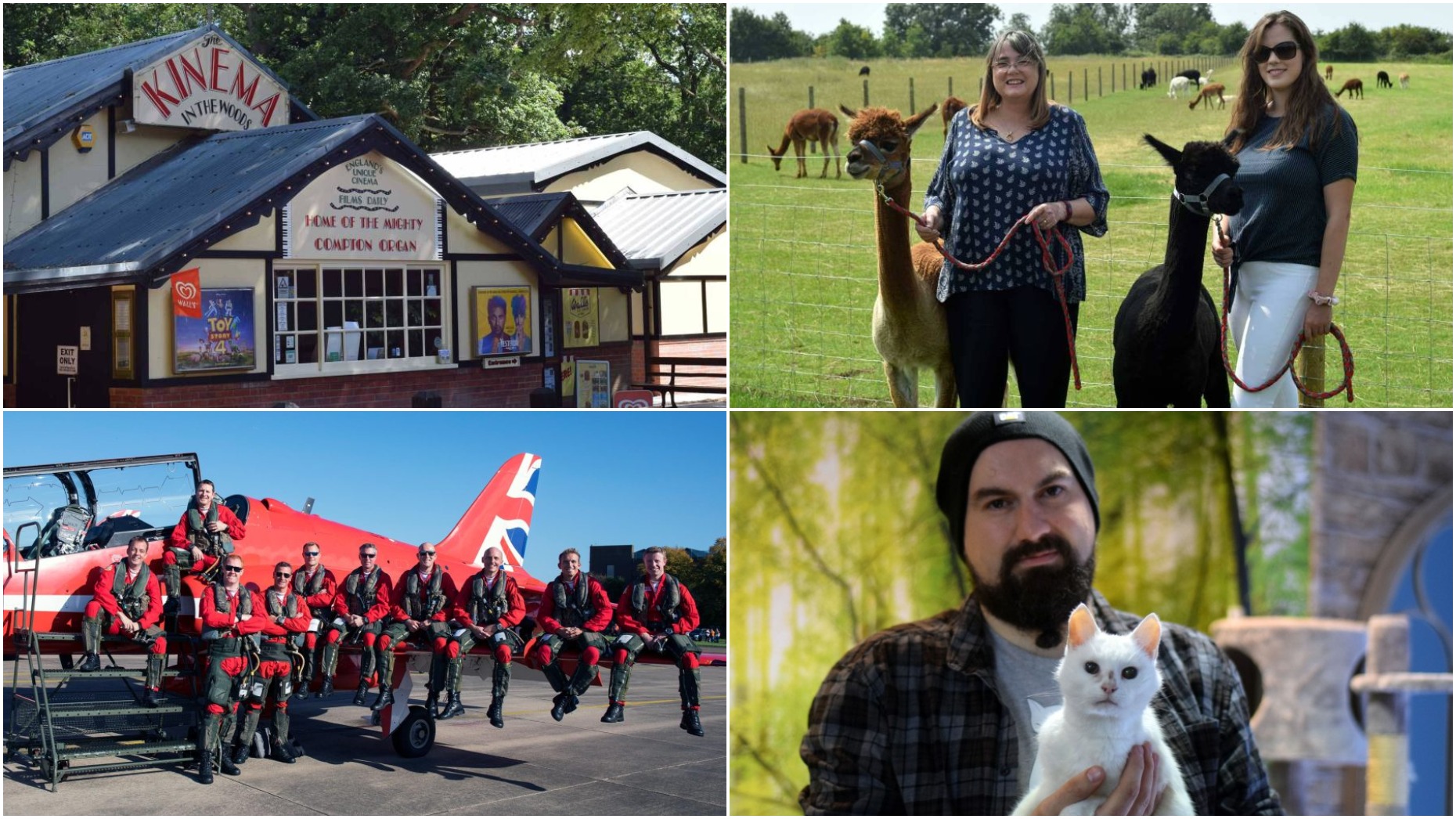 The Lincolnite has captured genuine moments of kindness, a long-awaited welcome home and plenty of adorable animals on video this year.
So after a busy year of rushing out with the tripod, camera and fuzzy microphone, here are some of the most-watched videos in no particular order.
---
Community musical
Lincoln Cathedral was transformed into a Victorian workhouse, London streets and a pickpockets' den as the cast and crew prepared for the opening night of Oliver!
Audience members at the sold-out show in the summer also managed to gift the biggest ever single donation to a Lincoln food bank.
Every other day for the last couple of weeks, they pulled up with a truck full of food and unloaded the donations at Lincoln Foodbank's warehouse.
The audiences donated just under four tonnes of food in total.
---
Lincolnshire by-the-sea
Lincolnshire saw so much rain in the last year that many people across the county needed to try and save their homes with barricades of sandbags.
Residents in Wainfleet were badly hit in the summer when the nearby River Steeping burst its banks and forced officials to evacuate more than 500 homes.
The victims spoke to Lincolnshire Reporter as they assessed the damage and ripped out the ruined carpets and furniture – many called for the local river to be better protected.
An independent investigation is currently being led by Norfolk County Council into the flooding in Wainfleet and is expected to be completed in 2020.
---
Iron man dazzles on the Brayford
Thousands of visitors were amazed and a little bit deafened when they saw two real-life Iron Men fly over the Brayford Pool in April.
The pair used high-tech suits with jet engines strapped to their arms to propel them to speeds of up to 32mph.
Richard Browning, the founder of Gravity Industries and a former British Royal Marine, flew from the old viewing platform and landed just below the Wigford Way bridge.
---
Inventive tech
A Lincolnshire company claimed to be the best-kept secret in the security industry, even after it recently won a £10 million contract in the Brazillian banking sector.
Smoke Screen is based in Swineshead, Boston and made its name by developing fog machines which are triggered when a thief breaks into a business.
It is a non-violent and visually impenetrable system which confronts and spooks criminals, whilst also protecting the business' staff and property.
---
Feline thirsty?
Lincoln's first cat cafe, which is the home of six adorable rescue cats, opened its doors for the first time in September.
Ratatoskr, Little Boo, Matilda, Snorri, Mary Moo, and Cleopatra all live at Coffee Cats on 39 Silver Street.
The owner, Stephen Brown, is now hoping to bring in residents from local care homes and then start cat yoga sessions.
---
Vintage attractions
The Kinema in The Woods in Woodhall Spa opened a third screen with 74 seats to keep up with demand and show a wider range of films.
Complete with a self-playing grand piano, the new screen is a mirror image of its existing second screen.
Audiences have been flocking to quirky independent cinema in Woodhall Spa for years, since 1922 in fact.
---
Welcome home Reds!
The Red Arrows returned home to RAF Scampton from their biggest ever tour in North America.
After covering over 22,000 miles and 74 days away, the pilots were welcomed back by their families at RAF Scampton on Thursday, October 17.
It was an 11-week tour which saw the Red Arrows visit more than 25 cities to promote trade between the UK and the US.
---
Vegan is the new black
A traditional Lincoln chippy launched a new vegan menu and it's been so popular that people have queued out of the doors.
Carholme Chippy, on Carholme Road, started frying up the plant-based treats on Monday, October 7.
The owner wanted to reflect the traditional options so it serves up banana blossom fish, battered tofu fish, vegan scampi, vegan sausages, vegan burgers, vegetable fritters and more.
---
Cutest story of the year?
Three cheeky penguins waddled into a Lincoln care home as part of its dementia therapy in October.
Residents and staff at Bernadette House care home on South Park were visited by Charlie (12), Pringle (6) and Groot (7 months) from Heythorp Zoological gardens in Oxfordshire.
The excitement and happiness on the residents' faces were clear to see as the penguins sat on their laps, wandered around with their trainer, and enjoyed fishy treats.
---
Fluffy friends
Several baby alpacas have been born at a new animal centre and café near Lincoln, where visitors can get up close with the soft and cuddly creatures.
JandJ Alpacas welcomed the babies, called cria, in July and invited The Lincolnite to check them out.
It was opened by the Stanger family in Dry Doddington, which is around a 35-minute journey from the city centre, in December 2018.
---
Got a story that would make a great video? Get in touch with the team on [email protected].