Rewind: The Lincolnite top 19 stories of 2019
The most read stories of the year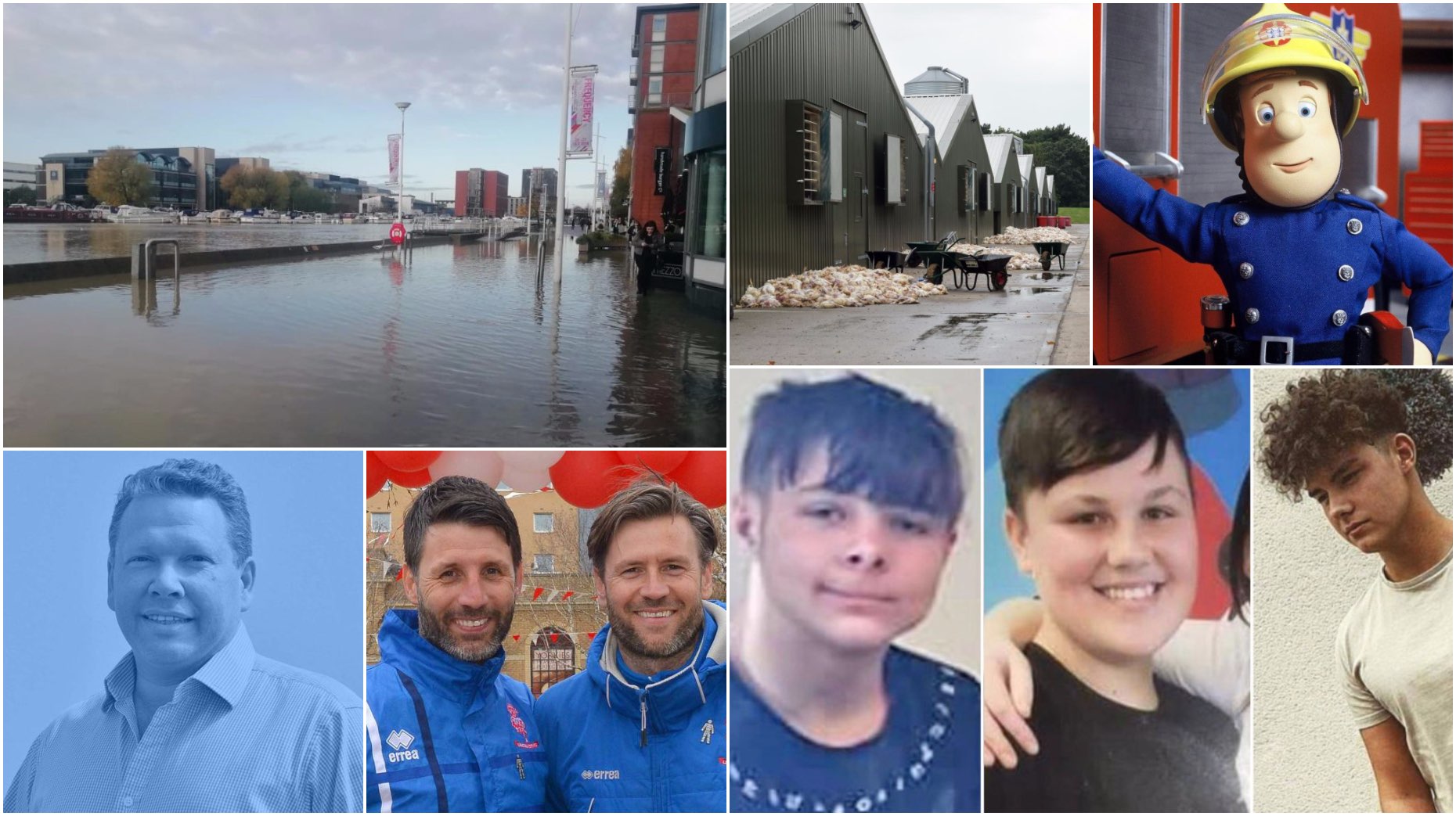 Whether it has been breaking news, major developments, events, or enriching community stories, The Lincolnite has always been here to keep you informed throughout 2019.
We have taken a look back at some of the most read stories of the year:
---
In November, people in and around Lincoln woke to submerged roads and flooded properties after relentless rain battered the city for over 24 hours.
Some homes in the Cherry Willingham area flooded overnight, as well as other locations around the county, and many paths and areas surrounding the Brayford Pool and River Witham were under water.
Farmers in Lincoln were also left stranded by floods this year. The Environment Agency began repair work on the Barlings Eau in late November/early December, almost a month after farmers in Lincoln were left stranded by flooding.
Over 1,000 acres appeared to still be under water and a road closure in place almost six weeks after the Barlings Eau was breached.
Local equine welfare charity Bransby Horses was hit by devastating floods and has now put in an emergency application to create temporary facilities in Langworth.
---
Tragedy struck when three teenagers died after a silver Vauxhall Astra left the road at Welton Cliff near RAF Scampton at around 8pm on March 25.
A big remembrance event later took place in City Square in Lincoln to honour the three teens – Joby John (14), Aiden Sawyer (17) and Ricky Sharp (17).
There was a two minute silence held before remembrance music was played. Balloons were then released in memory of the victims.
Tensions reached boiling point in a packed court as a Lincoln woman was sent to Crown Court accused of causing the death of three teenagers by dangerous driving.
Kasey Boulton, 18-years-old and of Heath Close in Welton Cliff, appeared at Lincoln Magistrates' Court for the first time on Thursday, December 5.
She will appear at Lincoln Crown Court on January 3 for the next hearing.
---
The Lincolnite revealed in July that thousands of dead chickens were dumped outside of an intensive poultry farm on the outskirts of the city. The story went around the globe, being covered in several national and international media.
Workers from Moy Park chicken farm of the A57 near Newton on Trent piled the carcasses immediately outside their buildings.
The company is a major supplier of retailers including Tesco, Sainsbury's, Co-op and high-end supermarket Ocado, according to Animal Equality UK. Co-op told The Lincolnite that Moy Park is not one of its suppliers.
At the time, a spokesperson for Moy Park said: "The recent high temperatures have been very challenging for many in the farming and poultry industries. We are working closely with our farming partners to monitor the situation and have implemented procedures to help protect our birds against the extreme heat."
Red Tractor previously said that it found "breaches of standards" at some of Moy Park's farms during recent routine inspections, but insisted that it was working with the farm.
---
In another story that went national, we revealed that Lincolnshire Fire & Rescue will no longer use Fireman Sam to promote the service after local residents complained that he was not "inclusive" enough.
An email seen by The Lincolnite revealed how Lincolnshire Fire and Rescue received negative feedback on their station open day posters and advertising material.
Lincolnshire Fire and Rescue's top boss Les Britzman clashed with national newspapers and Piers Morgan over his decision to scrap Fireman Sam.
Telecoms engineer Jeremy Flashman, who sent abusive emails to Lincolnshire's Chief Fire Officer in response to the service axing Fireman Sam, was jailed for 10 weeks in November.
Police later released a "shocking" and "extremely abusive" voicemail which the now-jailed man left for the head of Lincolnshire Fire and Rescue.
---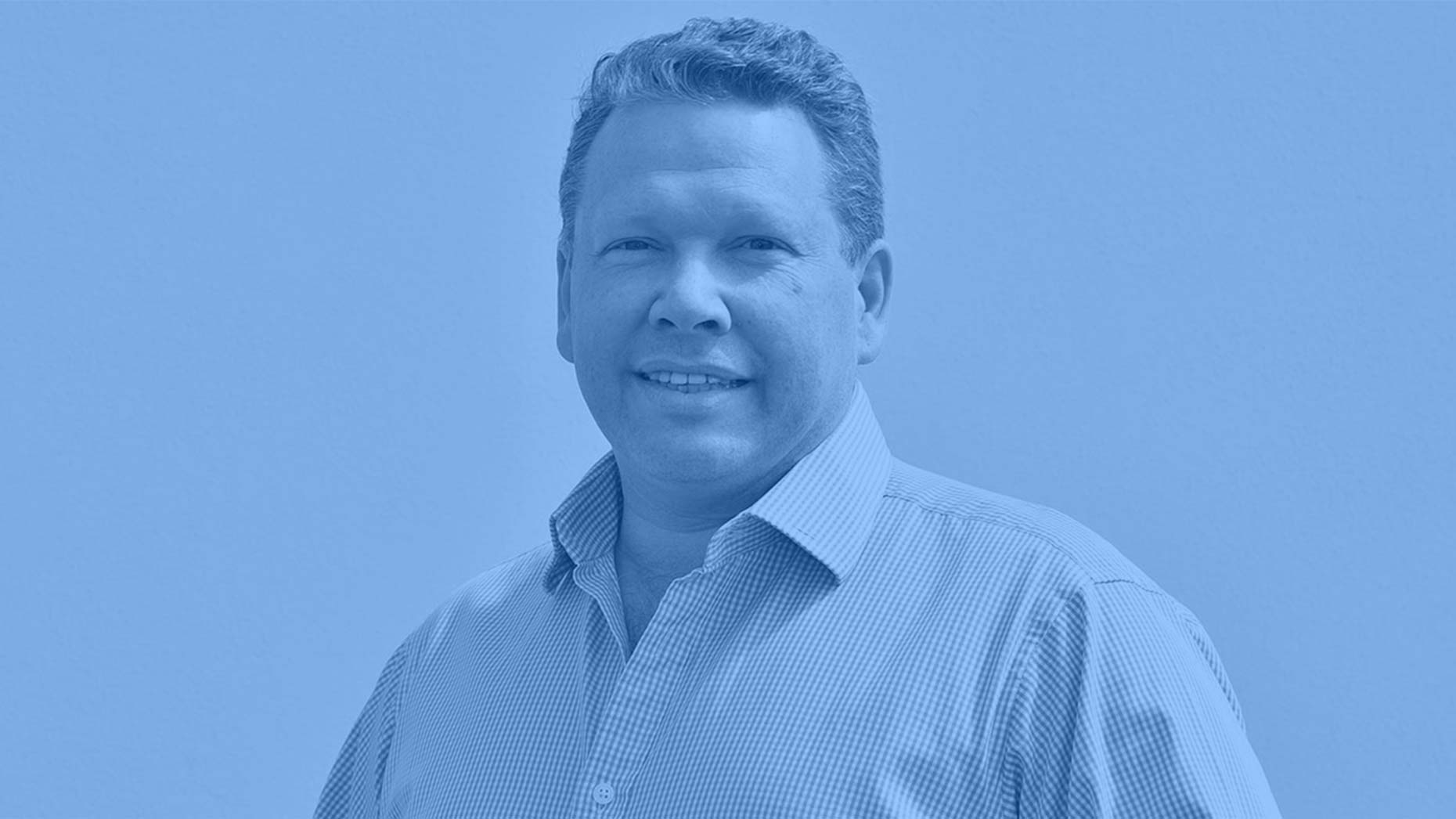 Conservative Karl McCartney made a comeback after two years and snatched the Lincoln MP seat back from Labour's Karen Lee.
It was a tight race, with 3,514 votes between the two as Lincoln voters made a 67.74% turnout – a total of 50,763 overall.
Labour's Karen Lee finished with 20,753 votes. Her result was a -6.16 swing for the party. Liberal Democrats' Caroline Kenyon came a distant third with 2,422 votes.
Before Election Day, all seven Lincoln MP candidates faced an emotional and tense live audience debate hosted by The Lincolnite and BBC Radio Lincolnshire.
The Conservatives turned Greater Lincolnshire true blue in a night which saw some major shifts locally and nationally.
---
Lincoln City's ex-management duo Danny and Nicky Cowley wrote an open letter to fans after agreeing to join Huddersfield, which they said was "without doubt, the hardest decision of [their] lives".
Huddersfield triggered a release clause in the contracts of the brothers, enabling them to discuss and ultimately accept new positions with the Championship side in September 2019.
The pair, who were appointed at Sincil Bank in May 2016, left Lincoln having won two promotions and two league titles, as well as enjoying Wembley success in the Checkatrade Trophy and a magic FA Cup run.
Lincoln City began a new era after appointing West Bromwich Albion's under-23's coach Michael Appleton as their new first team manager to replace the Cowley brothers.
Appleton, 43, signed a contract to keep him at Sincil Bank until the summer of June 2023.
---
Designs were revealed for the brand new Lincoln City football stadium and homes as part of the multi-million pound, 3,200-home Western Growth Corridor project.
City of Lincoln Council formally submitted a planning application for the scheme which council leader Ric Metcalfe described as a "huge opportunity" for the city.
The project will include a new stadium for the Imps, who secured promotion to League One last season, as well as sport and leisure facilities.
---
Teenage girl dies after tragic North Hykeham crash
A 15-year-old girl died after a crash involving a lorry and two teens on a bike in North Hykeham on October 9.
The girl, who was later named as Naiomi Edwards, was pronounced dead at the scene and a 14-year-old boy was taken to hospital with serious injuries, which police said at the time were not believed to be life-threatening.
Over £4,000 was raised towards the funeral costs of the teenage girl, who attended North Kesteven Academy. More than £1,000 was also raised towards a memorial bench for her.
Flowers and cards were left for the teenager as colourful tributes lined Station Road filled with messages of sympathy and heartbreak from school friends, families and neighbours in the Hykeham area. Nearby schools also offered support and counselling to young pupils affected by the incident.
---
The body of a man in his 20s was found in Boultham Park in Lincoln on Thursday, November 21 and the area was closed for investigation.
Tributes from heartbroken family and friends poured in after James Brown, 24, took his own life. He was described as a "gentleman, very loving and caring, always wanting to help people" by his brother Jonny Jessimer-Brown, and his death has left several people in the local community in shock.
Over £3,600 was raised in his memory (donations continued to pour in after the initial reported figure).
In December, family revealed more devastating news that one of James' best friends Levi Petitt also took his own life.
Two more young men – James Walker and Max Hunter – also took their own lives in what has been a sad 2019 for some local families.
To find out more about the support available from the Samaritans charity, click here, or call 116 123.
---
Lincoln businesses down a notorious alleyway have called for it to be gated off because they are sick of seeing people use it to defecate, take drugs and even have sex.
St Peters At Arches, just off the High Street, is a hotspot for antisocial behaviour over the years, but businesses based down the alley claim it has worsened in recent months.
When The Lincolnite sent a reporter to the alleyway, a man decided that it was acceptable to start urinating, but quickly finished up when he saw cameras.
An unashamed pair were previously caught, apparently completely aware they were being filmed, performing a sex act in the same area.
Earlier the same week, Lincoln Snooker Club shared footage of a person "casually doing their business on the drain". It causes continual frustration for Phillip Cross, who took over ownership of the snooker club this summer.
---
A 22-year-old man accused of the murders of his mother and her partner at a bungalow in Branston was further remanded in custody after a hearing at Lincoln Crown Court in September.
Police were called to a bungalow on Lincoln Road on the morning of August 5.
Andrei-Mihai Simion-Munteanu of Lincoln Road, Branston, was charged with the murders of Premm Leela Monti, 51, originally from Romania, and Robert Tully, 71, originally from the United States.
Simion-Munteanu, a Romanian national, appeared by video link and spoke only to confirm his name, date of birth and nationality during the ten-minute hearing. No charges were put to him and there was no application for bail.
His trial is scheduled to begin on February 3, 2020.
---
Lincoln Tap House & Kitchen and The West End Tap both suddenly closed down earlier this year.
Both venues were run by Lincoln Tap Pubs Ltd, which ended their lease agreement and also entered into liquidation in July.
Lincoln Tap House & Kitchen was rebranded as Crafty Imp Lincoln and owners put the taps back on in September after a four month closure.
Local lad Dan Neale re-opened The West End Tap on Newland Street West in August.
The Jolly Brewer on Broadgate will stay open for at least a year after being taken over by new owners.
It was put up for sale earlier this year and closed on September 17. It re-opened on September 16 until at least October 28, but its future was in question. A buyer was later found, meaning the popular pub would definitely be staying open for another 12 months.
Steep Hill pub Widow Cullen's Well also made a comeback. The pub, which is part of the Yorkshire-based Samuel Smith's Brewery chain, closed in December 2018. It re-opened again on October 8 with new tenants.
Lincoln's smallest pub re-opened under a new name – The Imp & Angel – and with new owners this summer.
The city's only micropub on the lower High Street was formerly known as Hop and Barley until it closed down in March 2019 after just under three years in business. It was given a new lease of life as The Imp & Angel by new co-owners Lee Lucas and Louise Mobbs in July 2019.
---
A Lincoln pub, which became the fourth business to occupy a unit on Newland in over six years, shut down suddenly this summer.
The Dandy Lion Alehouse opened in May 2018, but 15 months later a sign in the window appeared stating it had been secured by VPS, who offer empty property protection, management and security services for vacant properties.
Owner Adam Kay, also took over the reigns at The Tap & Spile with his brother Matthew in February. When The Dandy Lion closed, it was confirmed that the Tap & Spile would remain open for business under the same ownership.
However, in October 2019 the pub popular for its live music shared a post from the pub's manager Harry Blackadder on its Facebook page confirming its closure.
Fox and Hounds on Station Road in Reepham announced in November that it was closing with immediate effect and looking for a new tenant. The lease has become available for the village pub.
Swampy Johns American showbar closed down after just four months in January. It opened in the former Status bar on Silver Street in September, but the venture didn't last long.
---
Two men were charged after a sexual assault and violent attack on Lincoln High Street left a woman feeling unsafe on the city's streets. One of the men has since been released with no further action.
The attack happened at around 5am on Monday, December 2.
The 19-year-old victim, who cannot be named, spoke to The Lincolnite about her experience.
Lincolnshire Police arrested three men – aged 42, 35 and 19, after a woman was sexually touched from behind. Her friend, a 29-year-old man, tried to intervene but he was knocked to the floor and the men kicked him in the face and stomped on his head, causing serious facial injuries. He is now recovering.
Alin-Ionut Apostu, 19, of Hood Street in Lincoln, was charged with GBH with intent, two counts of assault and a sexual assault on a woman. Alexandru Mocanu, 35, of Gibbeson Street in Lincoln, was charged with GBH with intent and sexual assault on a woman.
Both men appeared before Lincoln Magistrates' Court on Friday, December 6. After the hearing they were remanded in custody and will appear at Lincoln Crown Court on January 6.
The 42-year-old man, who was arrested, has been released with no further action.
---
A Steep Hill pub would not allow people dressed in Steampunk attire in the premises, according to Lincoln locals.
Widow Cullen's Well, which is part of the Yorkshire-based Samuel Smith's Brewery chain, closed in December 2018. It re-opened nearly 10 months later on October 8 with new tenants.
It is cash only and has a three strike rule for things including swearing and electronic devices inside the pub.
It is also understood the Samuel Smith's brewery contract stipulates that steampunk clothes are no longer allowed inside.
When contacted by The Lincolnite at the time the brewery would neither confirm or deny this and instead chose to make "no comment" on the issue.
---
An outdoor floating inflatable aqua park caused a lot of excitement when it opened on Moor Lane in Thorpe on the Hill in May 2019.
The water park features a Sky Rocket swing, massive slides, climbing frames, monkey bars, blast bags and a sprung trampoline. There is also plenty of green space around, ideal for picnics.
Each Aqua Park session runs for an hour – 50 minutes on water and 10 minutes safety briefing and getting on and off the park – click here for more information.
---
The chancellor of Lincoln Cathedral denied an alleged historical indecent assault on a female student when he appeared at Cardiff Magistrates' Court.
The Reverend Dr Paul Overend, 53, of Vicars Court in Lincoln, is accused of grabbing a woman and kissing her at a party while he was chaplain at Cardiff University in 1997.
Neil Evans, defending, told the court that Overend denied the charge. He was granted bail and will appear at Cardiff Crown Court on January 2.
Overend was appointed as Canon Chancellor at Lincoln Cathedral in November 2017 to lead the cathedral's work of public theology and Christian education. He stepped down 14 months later when he was charged by South Wales Police.
Lincoln Cathedral previously said: "The Chancellor, the Revd Dr Paul Overend has been charged with indecent assault by the police. As this is a judicial process we are unable to comment on this matter. Our prayers are with all those affected by this news."
The Lincolnite also previously revealed that four senior figures at Lincoln Cathedral stepped aside amid the police investigation into safeguarding issues.
---
A midwife who risked losing her job 'over the colour of her hair' made the decision to resign from United Lincolnshire Hospitals Trust and as a midwife.
Donna Cricthon, who had over 30 years of experience working in the NHS, told The Lincolnite that her position within the trust became "untenable".
Donna handed in her resignation on March 1, 2019. She said her direct manager contacted her the following week to confirm receipt of it and to say she was "devastated she was leaving".
She previously claimed she was told that the trust was investigating her for sharing a confidential document with the press with other names visible (outcome of her original grievance).
Donna had red hair when she was first employed at ULHT in February 2011. She claimed this had never been an issue previously and, even after the uniform policy was updated in November 2017, nothing was flagged up about it until June 2018. In June 2018 she was spoken to by a deputy chief nurse.
She lodged a grievance with ULHT before later being sent home at the start of a shift in July. She was told she wasn't being suspended and instead she was being sent home on unpaid leave to address the issue.
In December 2018 the Lincoln and Sleaford midwife found out she had lost her appeal over her grievance. At the time, she said she was "very disappointed" and would be "challenging" the trust's decision to reject her appeal. She later resigned.
ULHT previously said it cannot comment on individual cases which are the subject of the Trust's employee policies and procedures.
---
City of Lincoln Council gave permission for a central Lincoln McDonald's store to relocate.
The fast food chain outlet on the city's Cornhill Quarter will move into the current HMV store on the High Street. HMV is moving around the corner in the Cornhill area.
In its plans, McDonald's confirmed that all 83 staff members will be moved to the new location and the restaurant will retain its 24-hour opening times.