Behind bars: Lincolnshire criminals locked up in March
They were jailed for a range of offences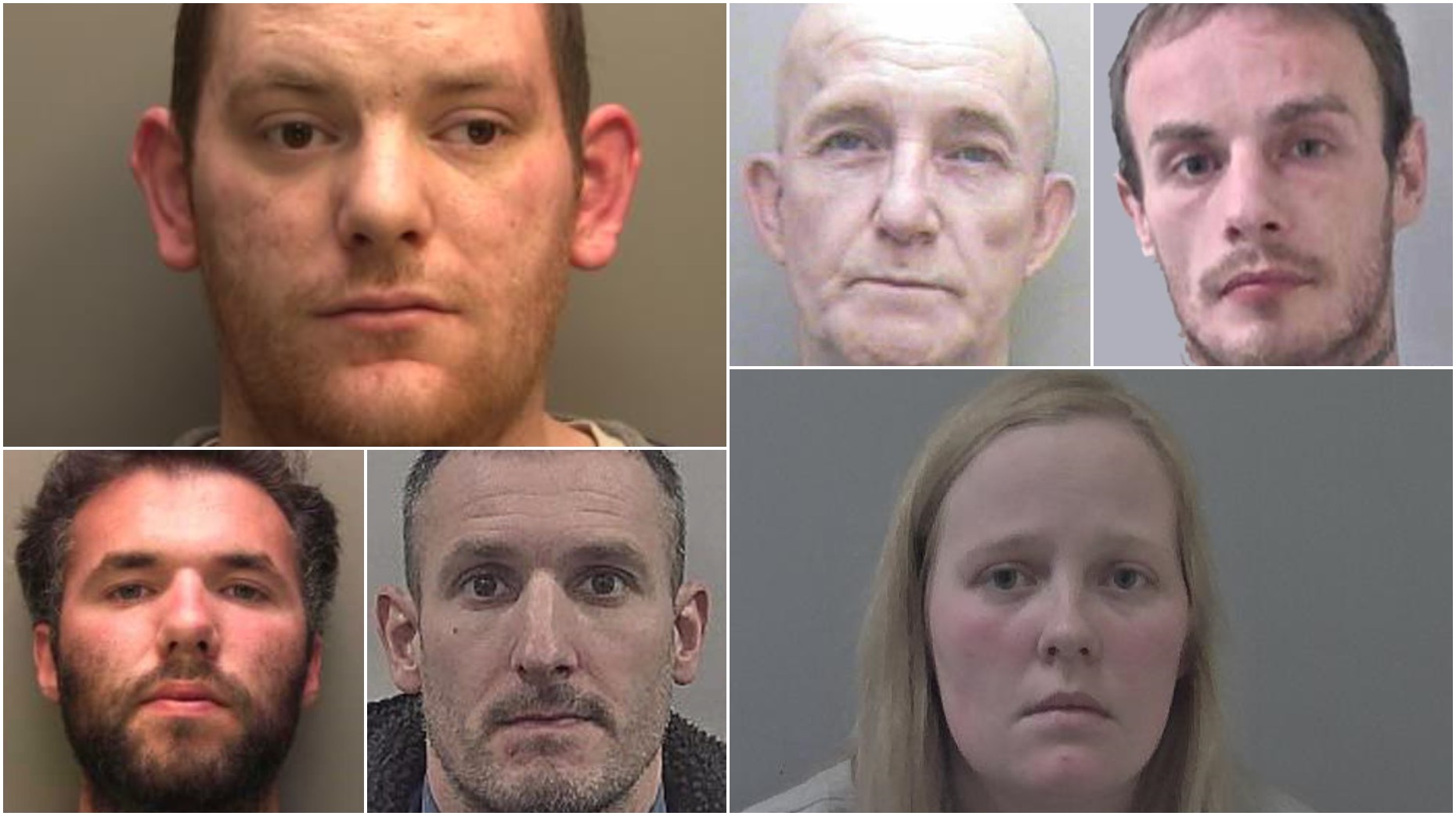 A man and a woman sentenced for vile rape and child sex offences were among those to be given the longest jail sentences in Lincolnshire in March.
Here's a summary of notable court reports from The Lincolnite and Lincolnshire Reporter this month:
---
Oliver Wilson & Rebecca Holloway
Oliver Wilson and Rebecca Holloway, who struck up a twisted relationship with each other, were sentenced to a combined 48 years in prison for rape and sexual offences against children. Wilson was handed a prison sentence of 34 and a half years and Holloway was jailed for 13 and a half years.
---
Kenneth Leslie Mantle
A Grimsby man who raped a child for years was sent to jail for more than two decades. Kenneth Leslie Mantle, 62, of Willingham Street in Grimsby, was sentenced to 24 years in prison after a four-day trial.
---
Mark Cole
Mark Cole, 22, from Grimsby was jailed for eight years and four months over multiple offences including arson and endangering life.
---
Jack Dickinson
A man who struck a former work colleague over the head with a claw hammer outside a Lincoln DIY store was jailed for five years. Jack Dickinson, 31, aimed two blows to the head of Lee Bass after they met up by accident at Screwfix on Tritton Road in July 2018.
---
Teen sex scandal
*No photograph available from police as the woman cannot be named for legal reasons
Police dropped their investigation into reports that a stepmother was having sex with her teenage stepson, until the victim came forward four years later. The woman, who was jailed for five years, began having full sex with the boy when she was in her early 30s and he was just turning 16.
---
Stephen Jagger
A 42-year-old man from Grimsby was jailed for grooming a young girl with gifts before twice sexually assaulting her, including kissing her against her will. Stephen Jagger, previously known as Stephen Hemingway, of Tasburgh Street in Grimsby, was jailed for four years and two months.
---
Thomas Munford
An alcoholic who stabbed a man following a lengthy drinking session called his victim a paedophile. Thomas Munford, 34, of Edinburgh Crescent in Bourne accused his victim of being a sex offender before producing a knife and stabbing the man in the back. He was jailed for four years.
---
Matthew Holland
A Boston man who raided a pub and garage with a knife and meat cleaver, but avoided jail, has now been out behind bars. Matthew Holland, 31, was previously given a two-year sentence suspended for two years. The court has since ruled that the sentence should be increased to three years and nine months.
---
Kirsty Beattie
A Gainsborough woman convicted of sexually abusing a string of teenagers was jailed for three and a half years. Kirsty Beattie, 29, invited the "vulnerable" youngsters into her home and groomed them with cigarettes and drink before carrying out the offences.
---
Karlis Jekabsons & Lee Mulhall
A dangerous Grimsby pair were caught out after crashing a stolen car following their failed plot to blow up a cash machine near a petrol station.
Lee Mulhall, 36, was given 36 months in jail for his part in the incident. Karlis Jekabsons, 21, was handed a 21-month prison sentence for the attempted theft of the ATM and a further 27 months for a separate case of causing serious injury by dangerous driving.
---
Tomas Jonusaitis
A man who caused the death of a motorscooter driver and devoted father when he overtook two lorries and failed to see his headlight was jailed for two years and three months. Tomas Jonusaitis, 24, admitted causing the death of William Knox Farquhar, 44, by dangerous driving when he collided with his motorscooter on the A1121 Boardsides at Hubberts Bridge.
---
Daniel Taylor
Grimsby man Daniel Taylor, who was accused of assaulting a woman and breaching a restraining order, was jailed has for 26 months.
---
Vilmantas Simaitis, Martynas Nazaras & Andrej Jerofejev
A Lincoln trio were jailed for smuggling nine and a half million illegal cigarettes into the UK and trying to evade justice by fleeing home to Lithuania.
Andrej Jerofejev, 53, Vilmantas Simaitis, 48, and Martynas Nazaras, 38, are behind bars after they were arrested by Lithuanian authorities and extradited back to the UK by HMRC.
Simaitis was jailed for 21 months
Nazaras was jailed for 18 months
Jerofejev was jailed for 18 months
---
Levi Emmanuel
Levi Emmanuel, who caused mayhem in Boston's Pilgrim Hospital by attacking doctors and smashing up equipment, was jailed for 14 months after a hearing conducted by telephone link due to the coronavirus pandemic.
---
Sky McNair
*No photograph available from police as the jail sentence is under one year
A patient who attacked a member of staff at the mental health unit in Lincoln County Hospital has been jailed for eight months. Staff at the Peter Hodgkinson Centre were called to calm Sky McNair, 30, after he threw a two seater sofa against a wall and damaged a picture. He became aggressive and punched a male member of staff twice to the back of the head.
---
Aaron James Williamson
*No photograph of the defendant was available
A self-confessed monster who bit the ear off a kitten was jailed and banned from keeping animals indefinitely. Aaron James Williamson, 20, was jailed for 12 weeks after admitting attacking a kitten called Litten.