September 30, 2020 2.51 pm
This story is over 38 months old
Behind bars: Lincolnshire criminals locked up in September
Including two murderers and paedophiles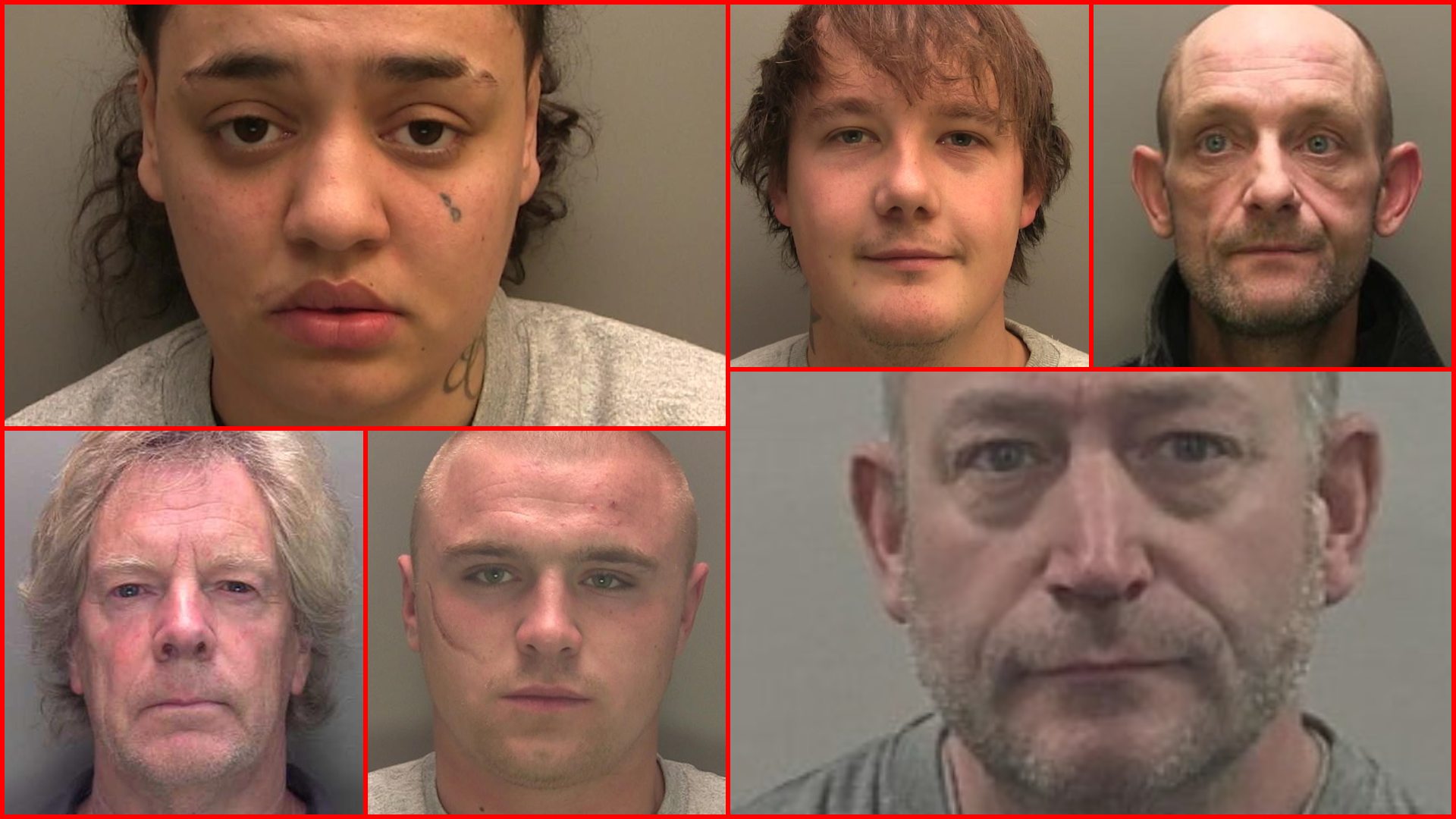 Two murderers and paedophiles have been jailed by Lincoln Crown Court in September.
A man who murdered a cyclist during an attack with a knuckleduster, and another who killed his wife, were among the Lincolnshire criminals jailed in the last month.
Here's a round up of significant cases resulting in prison sentences in the county.
---
Ian Hamer
Ian Hamer, 54, was sentenced to 22 years in prison for the murder of his wife Joanne Hamer, a local councillor in North Lincolnshire. A post-mortem examination revealed that the cause of death was strangulation.
---
Cole Newark
A man who murdered a cyclist during an attack with a knuckleduster was jailed for life. Cole Newark, 22, was ordered to serve a minimum of 20 years in prison after the murder of 40-year-old father of two Darren Birks.
---
Terence MacKenzie
Terence Mackenzie, 67, admitted sexually assaulting a young girl and was jailed for four years. He abused the seven-year-old earlier this year while he was living in the Spalding area.
---
Matthew Spry
A man who had sex with a 15-year-old girl and sent her a video of himself performing a sexual act was jailed for three years and four months. Matthew Spry, who is now 28, initially met the girl while he was working at a fair and later contacted her via Snapchat before meeting her.
---
Peter White
A burglar wore a hi-vis jacket in an attempt to avoid suspicion as he moved around looking for homes to break into. Peter White, 45, was jailed for 34 months.
---
Mariah Fraser
A woman who was locked up for over two years for her part in a gang attack has been put back behind bars after being caught drug dealing. Mariah Fraser, 21, was jailed for 28 months.
---
Jack Payne
A man was caught in a sting set up by a group of paedophile hunters after contacting what he believed to be 12-year-old girls over the internet. Jack Payne, 20, was jailed for two years.
---
Michael Taylor
Michael Taylor, 33, from Cleethorpes was jailed for two years after being found guilty of sexually assaulting a girl under the age of 13.
---
Samuel and Kerry Briggs
Two brothers terrified their neighbours during a drunken outburst of violence. Samuel Briggs, 36, and his older brother Kerry, 43, were described as being completely out of control during the incident in Metheringham. They were jailed for 19 and 13 months respectively.
---
William Smith
A motorist high on drink and drugs crashed his friend's car into a pedestrian crossing as he tried to evade pursuing police officers in Skegness. William Smith, 33, was jailed for 14 months.
---
Myles Horton
A burglar who rampaged through Lincoln Central Market and stole money and mobile phones was jailed for a year. Myles Horton, 22, was charged with four counts of burglary, theft and attempted burglary after the incident overnight on Monday/Tuesday, September 21 and 22.
---
Ethan Brown
A group of youths carried out a series of terrifying street robberies during a four-day crime spree. Ethan Nicholas Brown, 19, together with two accomplices, targeted lone people out at night in Spalding as they drove around the town looking for victims. Brown was sent to a young offenders institution for three years.
---