April 2, 2023 8.00 am
This story is over 7 months old
Murderer, rapist and woman who ate hamster amongst Lincolnshire criminals locked up in March
A round up of the criminals put behind bars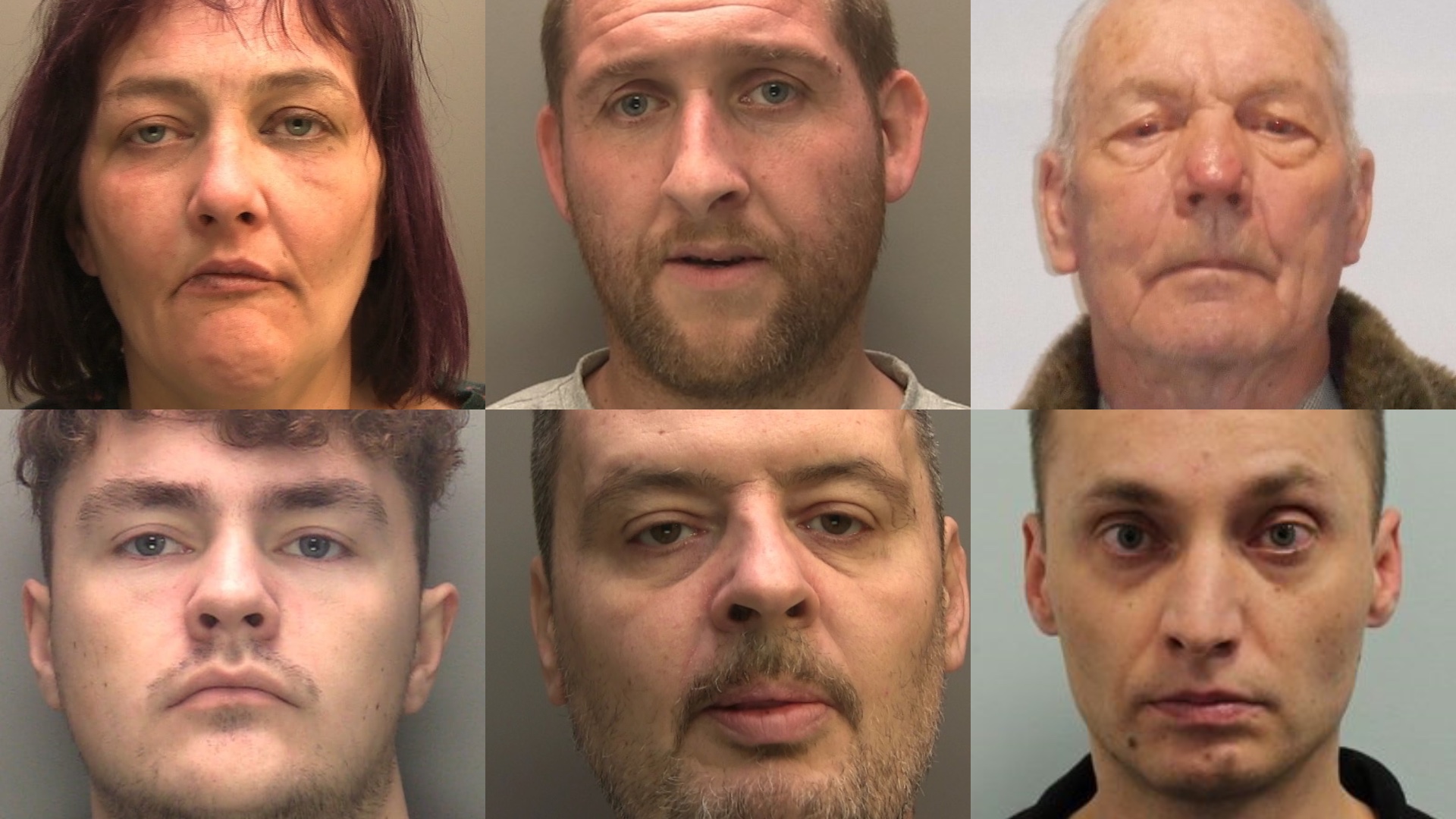 A murderer, child rapist, hit and run driver who caused the death of a young man, and a woman who cut up and ate her pet hamster were among those put behind bars in Greater Lincolnshire in March.
The Lincolnite's court reporters cover the biggest cases heard in our region every day.
Here's a round up of signifiant cases resulting in prison sentences in March 2023:
---
Wayne Rule
A man who boasted about "killing a police officer" after murdering his neighbour and stabbing another sleeping friend ten times was jailed for life and will serve a minimum of 35 years behind bars.
Wayne Rule, 47, was sent back to prison after previously being locked up for the hit-and-run manslaughter of traffic cop Jon Odell, 30.
Following his release from jail, Rule eventually settled in Spalding where he murdered his neighbour Darren Kirk, 51, just five days before Christmas in 2021.
Police also discovered that less than an hour before he murdered Mr Kirk, Rule had set out to kill another local man in his 40s. Mark Stone had been stabbed ten times at an address just over half a mile away in Bowditch Road, Spalding.
---
Christopher Manning
Dangerous Grantham man Christopher Manning, 38, who was convicted of a string of sexual offences against four victims over two decades, was sentenced to 25 years imprisonment.
---
Desmond Baxter
Horncastle man Desmond Baxter, 78, was convicted of four offences of indecent assault against a child ranging from 11-years-old through to 18, as well as four offences of indecent assault against an adult. He was jailed for 16 years.
---
Kamil Zydek
Kamil Zydek, who helped to plan the killing of a Boston resident before disposing of his body into a waterway, was jailed for 13 years and 11 months.
---
Cole Tressider
A mother found her son lying dead in a ditch the morning after he was struck by banned hit and run driver Cole Tresidder, 22, who was jailed for seven years and two months.
---
Ryan Tomney
Ryan Tomney, 26, from Cleethorpes, was jailed for seven years after throwing tiles and other missiles from the rooftop during a stand-off in the North East Lincolnshire town.
---
William Bower
Lincolnshire Trading Standards secured a prosecution against 'dodgy handyman' William Bower, 44, who defrauded at least 23 victims across the East Midlands. He was sentenced to six years and nine months in prison.
---
Aaron Page & Dillon Gregersen
Aaron Page, 24, and Dillon Gregersen, 23, were both sentenced for their involvement in burglary offences at an address in Grimsby. Page was jailed for six years and nine months, while Gregersen was sentenced to two-and-a-half years.
---
Robert Barnes & Connor Tierney
Robert Barnes, 31, and Connor Tierney, 26, robbed a Long Sutton petrol station after the cashier was assaulted with a pair of pliers. Barnes was jailed for six years and four months. Tierney was sentenced to five yers in prison.
---
Marcus Weeks
Lincoln man Marcus Weeks, 32, had a phone which contained multiple messages arranging drug deals for cocaine and cannabis. He was sentenced to four years and three months in prison.
---
Kamil Gziut
Kamil Gziut, 30, dragged a lone woman off a Spalding street with the intention of carrying out a serious sexual assault on her. He was jailed for four years and one month.
---
David Glover
Lincolnshire photographer David Glover, 48, secretly filmed about 100 women in changing rooms and was jailed for 20 months.
---
Emma Parker
Emma Parker, 39, was filmed as she cut up and then ate her pet hamster called Mr Nibbles. Two videos at her home in Great Gonerby in Lincolnshire were sent to the RSPCA by a concerned member of the public, and Parker was later jailed for 12 months.
---
Jason Lowther
In a case dealt with by Cambridgeshire Police not far from the Lincolnshire border, Jason Lowther assaulted a stranger in the street in a random attack in Wisbech. The 38-year-old was jailed for one year and eight weeks.
---