Rewind: The Lincolnite top 17 stories of 2017
Your top stories of 2017.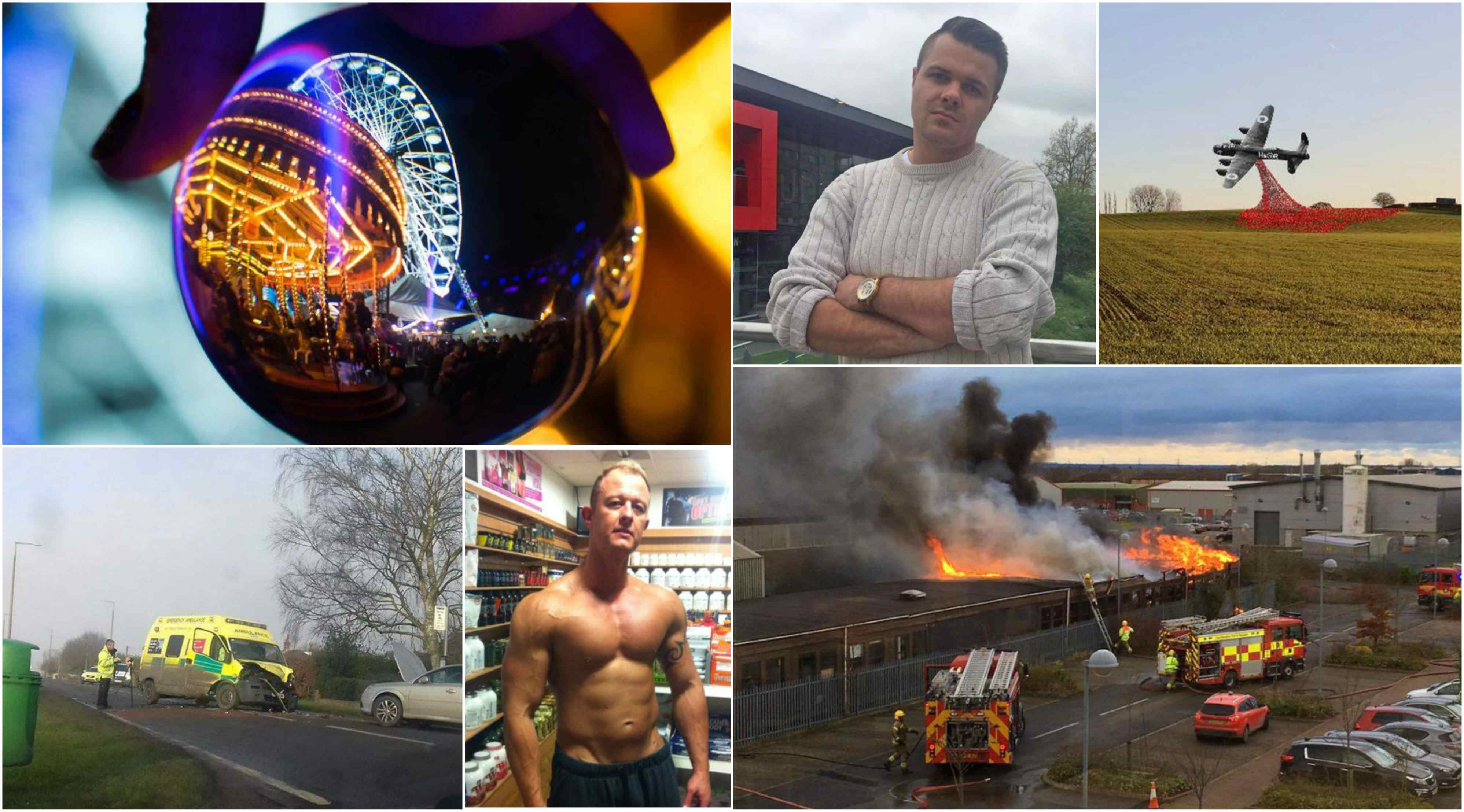 Another year of Lincoln news and events is drawing to a close and The Lincolnite has been on hand to keep you informed throughout.
Christmas, among many things, is a time for reflection, therefore we have taken a look back at some of the biggest stories of the year as a helpful refresher.
---
Christmas market meltdown
It was a huge blow for traders and visitors alike. The cancellation of the final day of the 2017 Lincoln Christmas Market was ironically put down to the threat of wintery weather.
The decision was hugely unpopular, and even took a hammering from controversial Good Morning Britain host Piers Morgan.
---
Slavery gang
A major police operation, still ongoing today, uncovered a shocking case of modern slavery near Lincoln.
Eleven members of the Rooney family were convicted for cruel and demoralising crimes against their victims.
Pictures and videos revealed the extreme suffering and disgraceful living conditions forced upon vulnerable people.
---
Ninja Warrior sex predator
In April, strongman, college lecturer and former contestant on the ITV programme Ninja Warriors UK Shane Oaken was jailed.
Courts heard he groomed and sent sexually explicit photographs of himself to a 13-year-old schoolgirl.
---
What the pluck?
A Lincoln salon offended an enquiring customer when he asked to book an eyebrow wax. It seemed he was refused by the manager because staff were "too shy" to offer waxing treatments to men.
---
Aldi fraudster
The audacity of this next crime had readers stunned. Lincolnshire Police released a CCTV appeal after a man walked into a Lincoln Aldi store, picked a £329.99 television from the shelf and convinced a shop assistant to 'refund' him its value.
---
Memorial plunder
The team behind the International Bomber Command project on Canwick Hill in Lincoln was devastated when vandals broke onto the site, stealing generators and food and causing senseless damage.
---
Brave ambulance crews
Paramedics received special praise from people in Lincoln after they were involved in a collision in Waddington.
Five people were injured, including two ambulance staff, but witnesses described how paramedics climbed from the window of their damaged vehicle to help others involved in the crash.
---
New Lincoln MP
A shock general election had an rather different outcome than Prime Minister Theresa May had hoped for. In Lincoln, former Conservative MP Karl McCartney was unseated by the city's new Labour MP Karen Lee.
Many offered their take on the result and Karl McCartney himself blamed The Lincolnite for his defeat.
---
Vicious group attack
A witness managed to video a horrific assault on Broadgate in Lincoln. Three men throttled and dragged the victim at the roadside.
Despite the man screaming and pleading at passing drivers in broad daylight, nobody stopped or intervened.
---
Fatal fall
A man sadly died after he fell from Broadgate car park in Lincoln in September.
Police later confirmed that his death was not suspicious.
---
Dramatic Dynex fire
Fire crews battled giant flames as they engulfed a commercial property off Doddington Road. People in the area watched on as plumes of black smoke filled the air.
Lincolnshire Fire and Rescue wrapped up their investigation but were unable to determine the cause of the fire.
---
Lancaster guardian
Plans to build a Lancaster Bomber sculpture off the A46 near Lincoln were met with widespread approval by readers.
It's in the early stages, but if developers get the funding and the green light, the structure could be Lincolnshire's answer to the Angel of the North.
---
That nuisance cathedral
Once developers had been given the go-ahead to build a second floating restaurant on the Brayford in Lincoln it seemed the gates had been opened to complaints about vision-spoiling structures.
Despite residing in the city as an iconic landmark for hundreds of years, Lincoln Cathedral was no exception to the 'complaints'.
---
Toy shop attack
A man was charged with theft, affray and possessing an offensive weapon after a victim was stabbed in the Toys 'R' Us shop in the St Marks area of Lincoln.
---
Lights out at The Ritz
Customers were left disappointed when historic cinema venue The Ritz closed without notice. Many were confused and out of pocket.
Pete Genders behind the project told reporters he could not renew the lease of the venue and customers would be refunded.
---
Islamic association responds to terror attacks
A number of UK terror attacks shocked the world this year. The Islamic Association of Lincoln made a statement against crimes in the name of their faith following the Manchester bomb attack.
---
Uniform dispute
A Lincoln mum spoke out in anger after her daughter's school told her she must purchase new trousers. Hers were deemed 'too skinny'.
---
Bonus story -"Fake news"
It may have been an April fools joke, but there was a lot of support for the idea of a Steep Hill cable car!