April 3, 2020 5.42 pm
This story is over 43 months old
Coronavirus storms through Lincolnshire: The fallen, the recovering and the heroes
A week inside Lincolnshire's lockdown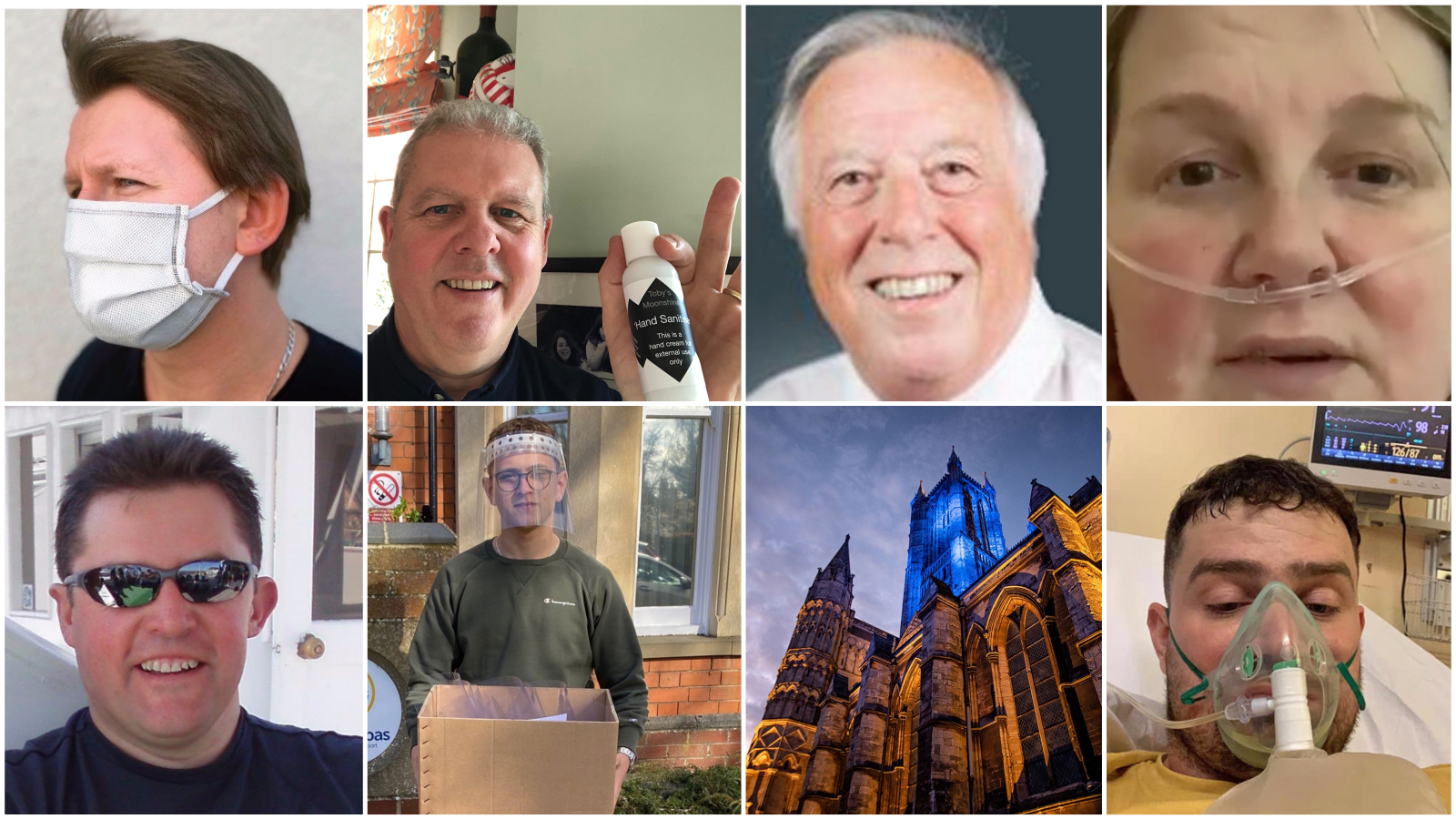 Coronavirus has been taking its toll on people across Lincolnshire, especially in the past week when cases and deaths have spiked.
Lincolnshire now has over 240 cases of COVID-19, with 28 deaths in the county. Among the most notable deaths to recently be announced in the county were police sergeant Paul Pettitt and University of Lincoln lecturer Clive Kettley.
Some of the survivors of the virus spoke to The Lincolnite about their ordeal and what they have had to endure.
31-year-old Gareth Miller is on constant oxygen in Lincoln County Hospital as a result of shortness of breath, stating that the virus attacked his lungs and suffocated him.
This was also the case for 66-year old man Dave Grimes, who survived pneumonia in both lungs as a result of the virus and is now recovering at home.
A couple in Spalding also spoke out this week about being separated despite both testing positive. The wife is at home recovering while her husband is on oxygen supply in hospital.
Sharon Cook, another resident recovering from the virus, uploaded an emotional video message of her traumatic experience.
This pandemic hasn't just been a health crisis for people, though. For some, it has been a financial struggle and psychological turmoil.
Dan Hutchinson lost his job at a hotel as a result of lockdown, but was refused furlough by the employer and now delivers pizza part time to get by.
While the coronavirus outbreak and subsequent lockdown has provided a pretty damning backdrop to the community, there are still plenty of heroic acts on display.
Salted Orange Co have now delivered over 3000 meals to vulnerable and elderly people in the area. Their weekly meal delivery scheme saw overwhelming success, feeding thousands for very reasonable prices and keeping vulnerable people safe.
There has been a huge response to the national shortage of personal protective equipment, including face masks and hand sanitiser.
Jonty Hall, a 16-year old student, has been making face masks for the NHS with a 3D printer, as well as these Stamford teachers, while Dan Ellmore has launched his own range of face masks for the public as part of his sportswear company.
Toby Hope of HOPE Wines has turned his moonshine gin into hand sanitiser for Lincoln hospital, also, alongside Pin Gin and Unconventional Distillery.
In the literal sense of heroic, we have those who aim to put a smile on our faces by dressing up for they daily exercise outside or a visit to the shops.
Spider-Man was spotted on a run recently, while a T-rex was walking the aisles of a supermarket.
Last but certainly not least are NHS frontline staff, who were acknowledged and supported again this week with the second Clap for our Carers organised on Thursday, April 2.
Lincoln cathedral was lit up blue in support of key workers as the whole nation joined in for a round of applause to thank them for such hard work in these trying times.